Enfagrow A+ Malaysia is thrilled to announce the launch of their revamped website, enfagrow.com.my, a dedicated platform focusing on a comprehensive range of nutrition supplements tailored for children. The redesigned website offers a seamless user experience, brimming with essential information about Enfagrow A+ products, rewards programs, and much more.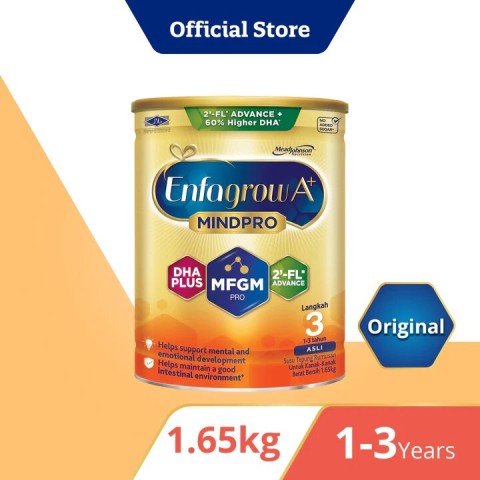 Highlight Features of the Enfagrow A+ Malaysia Website:
● Age-Specific Product Categories: Enfagrow A+ are milk powder malaysia products neatly categorized by age groups – 1-3 years, 4-6 years, and 6 years & above, ensuring parents find the right product for their child with ease.
● Enfamama A+ Club: A unique club offering rewards, exclusive promotions, and dedicated support for mothers, assisting them through their journey of motherhood.
● Rewards+ Program: Members can relish exclusive promotions and rewards, enhancing their shopping experience.
● Exclusive Offer: For a limited time, shoppers can get their hands on a limited-edition emotion buddy accompanied by a delightful storybook set, making for a perfect gift for young readers.
● Shopee Official Store: Enfagrow A+ has marked its presence on Shopee, offering exciting discounts and rebates on their official store.
● Pregnancy Corner: Expecting mothers can delve into a wealth of pregnancy-related content, featuring enlightening videos and handy tips.
● Feedback & Rating: Users are encouraged to provide feedback on their experience and rate it on a scale of 0-10, ensuring continuous improvement
● Mobile App: The brand-new Enfagrow A+ app is now available for download, ensuring all the information you need is just a tap away.
The website also provides easy access to the Mead Johnson Consumer Care Line for any queries or assistance. While browsing, users can also find the Privacy Policy, Terms of Service, and a detailed Site Map at the footer, ensuring transparency and trust.
All content on the website is copyrighted to Mead Johnson Nutrition (M) Sdn Bhd. Social media enthusiasts can also find links to Enfagrow A+ Malaysia's official social media profiles, fostering a deeper connection with the brand.
Join us on this journey of optimal nutrition and comprehensive support for both children and mothers. Visit https://www.enfagrow.com.my today.
About Enfagrow A+ Malaysia:
Enfagrow A+ Malaysia is a leading provider of nutrition supplements tailored for children, ensuring they receive the right nutrients at every stage of their growth. A subsidiary of Mead Johnson Nutrition, Enfagrow A+ Malaysia has been at the forefront of child nutrition, continuously evolving to meet the changing needs of parents and children alike.
Media Contact
Company Name: Enfagrow A+ Malaysia
Contact Person: Caryn Cheong
Email: Send Email
Phone: +60 1-800-88-3585
Country: Malaysia
Website: https://www.enfagrow.com.my