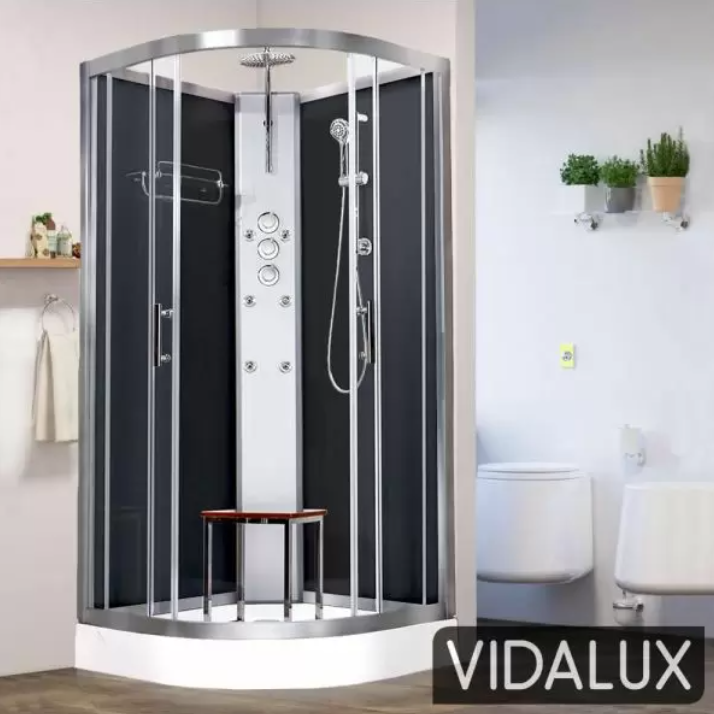 SteamShowerStore.co.uk, a leading online retailer of high-quality steam showers and bathroom products, is thrilled to announce the launch of its revolutionary Customer Knowledge Base (CKB). Designed to provide customers with instant access to comprehensive answers and solutions, the CKB aims to enhance customer support and streamline the purchasing process.
In an era of rapid digital transformation and heightened customer expectations, SteamShowerStore.co.uk recognizes the importance of delivering exceptional service and simplifying the shopping experience. With the introduction of the Customer Knowledge Base, the company takes a giant leap forward in empowering customers to find immediate resolutions to their frequently asked questions.
The SteamShowerStore.co.uk CKB is a robust and user-friendly platform that houses an extensive library of expertly curated articles, guides, and tutorials. Customers can access the CKB at any time, from any device, ensuring round-the-clock assistance. Whether it's learning how to install a steam shower, troubleshooting common issues, or understanding product features, the CKB covers a wide range of topics, making it a one-stop hub for customer inquiries.
"Providing exceptional customer service has always been at the core of our mission at SteamShowerStore.co.uk," said John Thompson, the CEO of SteamShowerStore.co.uk. "The launch of our Customer Knowledge Base signifies our commitment to simplifying the customer journey and empowering them with self-service tools. We understand that customers value convenience and prompt solutions, and our CKB delivers precisely that."
Notable features of the SteamShowerStore.co.uk Customer Knowledge Base include:
Comprehensive Article Library: The CKB boasts a vast collection of informative articles, meticulously crafted by industry experts, to address various customer concerns and queries.

Intuitive Search Functionality: Customers can swiftly find the information they need by utilizing the intuitive search bar, which offers relevant suggestions and filters to refine search results.

Interactive Troubleshooting Guides: Step-by-step troubleshooting guides assist customers in resolving common product issues promptly, reducing the need for lengthy phone calls or emails.

Product Manuals and How-to Videos: The CKB houses an extensive collection of product manuals and instructive videos, simplifying the installation and maintenance processes.

Community Forum: The CKB encourages customers to engage with a vibrant community of like-minded individuals, where they can share experiences, seek advice, and exchange valuable insights.
With the Customer Knowledge Base, SteamShowerStore.co.uk aims to achieve several key objectives. First and foremost, it seeks to empower customers by giving them the tools they need to resolve concerns independently. By offering instant access to reliable information, the CKB reduces wait times and ensures customers can make informed decisions. Additionally, the platform will continually evolve, with regular updates and new articles, to ensure customers have access to the latest and most relevant information.
To explore the SteamShowerStore.co.uk Customer Knowledge Base and experience the new era of customer support, please visit https://steamshowerstore.co.uk/knowledge-base.
About SteamShowerStore.co.uk:
SteamShowerStore.co.uk is a leading online retailer of high-quality steam showers, bathroom products, and accessories. With a commitment to exceptional customer service and premium products, SteamShowerStore.co.uk has established itself as a trusted destination for individuals looking to create a luxurious and relaxing bathroom environment. The company prides itself on delivering top-notch customer support and innovative solutions to enhance the shopping experience.
Media Contact
Company Name: Steam Shower Store
Contact Person: Andrew Ellis
Email: Send Email
Phone: 0800 002 9582
Address:Unit 17, Heysham Business Park
City: Heysham
State: Lancashire, LA3 3PP
Country: United Kingdom
Website: https://steamshowerstore.co.uk