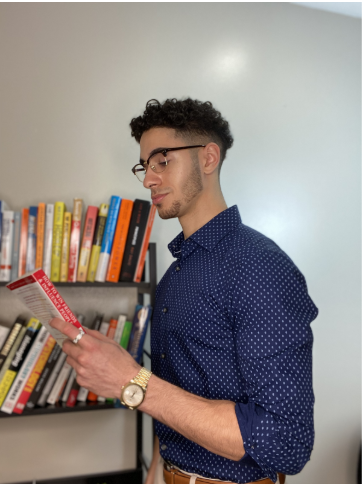 Samir Kahlot is currently making waves as one of the world's youngest e-commerce gurus, as he's attained an enviable pedestal at just the age of 21, running and managing an online empire as well as tutoring others.
However, before getting to this lofty height, Samir had to contend with the usual bottlenecks of life. To pursue his life-long goal of becoming an entrepreneur, Samir took the decision of dropping out of school in 2017. Risky as it were, it proved to be the turning point of his life. Preceding his decision to drop out of school, Samir had been working at a Tennessee mall for three years, during which he realised his present position both in school and in the mall were not aligning with his dreams.
It is said that success is the sum of small efforts, repeated day in and day out. Indeed, the man who moves a mountain begins by carrying away small stones. Samir understands these principles. While still working in the mall, he made his first venture into business by investing in an embroidery machine and hoodies to start designing and selling clothes online.
Knowledge is power, a fact well known to Samir. And to attain knowledge, one must add things every day. Samir started combing the internet for tips and knowledge on e-commerce. It paid off, with his own website and a collaboration with influencers, Samir listed his custom-designed hoodies, sweatshirts, tees, and phone cases on Instagram, a platform where he had started having a huge following. He further sought to expand his brand by going for Facebook ads.
A voracious seeker of knowledge, in 2018, Samir would spend every morning honing his skills, listening to, and reading content relevant to his field including Tai Lopez's millionaire mentorship course and a flight to Los Angeles to be mentored by e-commerce expert, Hayden Bowles. These moves yielded significant results. In eight months, Samir re-branded his company, taking it from $10K a month to $60K.
2019 saw Samir's brand grow in leaps and bounds. Expansion to other niches followed, and by the end of the year, the e-commerce whizkid was able to make his first $100K day and first $1 million-dollar month by employing trial-and-error branding and marketing techniques. Currently, Samir is focused on mentoring others to attain financial independence. With his template for success, he believes branding is possible in any niche as long as the experience is there. "My goal is to help hundreds of thousands of people achieve financial freedom like I did with the free information I share on social media, the mentorship calls I offer, and the ebooks and courses I will make in the near future", he said.
Presently, Samir has successfully sold and marketed an assortment of products including, but not limited to embroidered hoodies, jewellery, fitness leggings, hair products, skincare products, etc. Samir Kahlot believes that if he can, anyone else can too.
Media Contact
Company Name: IMarketable
Contact Person: Samir Kahlot
Email: Send Email
Phone: 323-307-7634
Country: United States
Website: linktr.ee/samirkahlot