Hello, Game enthusiasts and fans of Arthurian legends, brace yourselves for an exciting new Kickstarter campaign that promises to transport players to the mythical realm of King Arthur.
The highly anticipated project, titled "Round Table: A TCG Set in the Age of King Arthur," is set to redefine the world of tabletop gaming with its captivating gameplay and stunning visuals.
The creators behind "Round Table" have embarked on a quest to bring the legendary tales of King Arthur and his Knights of the Round Table to life through an immersive trading card game (TCG) experience. Set against the backdrop of a richly detailed Arthurian universe, players will find themselves embroiled in epic battles, strategic encounters, and the pursuit of courteous ideals.
Key Features of "Round Table":
Authentic Arthurian Universe: Immerse yourself in the realm of knights, wizards, and mythical creatures, all intricately woven into the fabric of Arthurian legend.
Strategic Gameplay: Engage in intense battles, employing tactical strategies to outwit opponents and claim victory.
Breathtaking Artwork: Marvel at the exquisite artistry that brings iconic characters and locations to life, creating a visual spectacle worthy of the legends.
Collectible Cards: Build your deck from a wide array of collectible cards, each with its own abilities and traits.
Narrative Depth: Immerse yourself in a captivating storyline that unfolds with every card played, allowing you to influence the fate of Camelot.
The masterminds behind "Round Table" have launched a Kickstarter campaign to bring this remarkable project to fruition. Backers have the opportunity to contribute and secure exclusive rewards, including limited-edition cards, beautifully crafted playmats, and even the chance to become an immortalized character within the game's lore.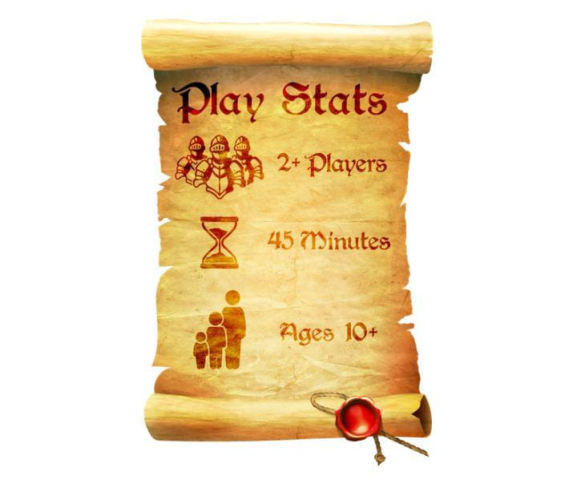 With a shared vision of reimagining King Arthur's legacy, the creative team has meticulously designed "Round Table" to offer an unparalleled gaming experience that marries strategy, lore, and aesthetics. By backing this campaign, supporters will not only be acquiring a cutting-edge TCG but also becoming part of a community that cherishes the spirit of adventure and honor.
Don't miss the chance to be part of gaming history – join the "Round Table: A TCG Set in the Age of King Arthur – Kickstarter campaign" and help turn this extraordinary vision into reality. Visit the campaign page here: http://kck.st/3Yk3ekEo
ABOUT THE CREATORS:
"Round Table: A TCG Set in the Age of King Arthur" is brought to you by us as a passionate team of game designers, artists, and Arthurian enthusiasts united by our love for storytelling and gaming. With a shared commitment to delivering an unparalleled gaming experience, we are determined to make "Round Table" a game that captures the hearts of players and leaves a lasting mark on the TCG landscape.
Media Contact
Company Name: Nimue Innovation Studios
Contact Person: Bill DeVoe
Email: Send Email
Country: United States
Website: http://kck.st/3Yk3ekEo