Pill Puncher aims to eliminate the frustration that is associated with taking medication that comes with blister packs, helping patients with certain conditions, and providing a cost-effective solution for healthcare centers
Nathan Lamaster, a Recreational Therapist (CTRS) from Tyler, Texas is pleased to announce the launch of his latest innovation, Pill Puncher. The device is designed to make it easy for patients and nurses to handle medication that comes in blister packs without the usual difficulties. According to Nathan, the Pill Puncher device is going to assist in medication management as it ensures hospitals will no longer have to worry about incurring expenses due to less pill waste.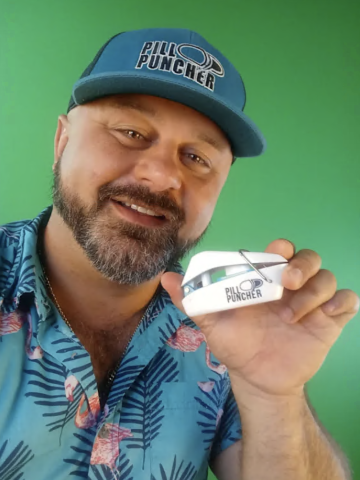 One in four patients over 65 experience difficulties with opening the packaging of their medication as per a report published on the National Institute of Health. Additionally, a report by The Pharmaceutical Journal echoes the NIH publication suggesting that people with various disabilities and conditions relating to the hands are unable to open their medication. While the cost incurred by hospitals due to pill wastage goes unreported, the medicines wastage rate in the United States was reported to be 3.07%.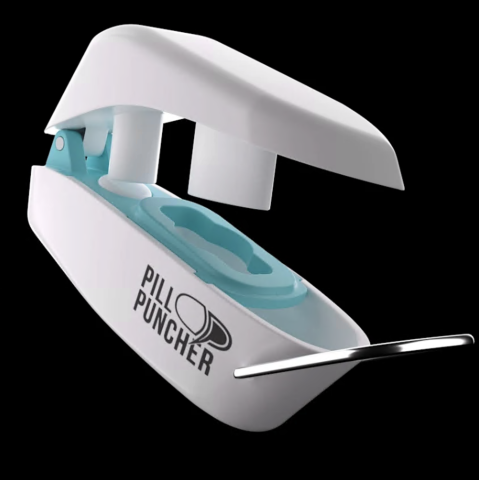 Pill Puncher was developed in response to several pleas calling for blister packs that are easier to open and devices to alleviate the inconvenience of the process involving handling medications in these packs. The device is easy to use and can be handled by anyone regardless of their condition. Pill Puncher comes in an ergonomic design and it is safe for extracting pills from blister packs without risk of contamination.
For pharmacies, hospitals, and other health centers, Pill Puncher is available for customizable, bulk orders. Rather than have the 'Pill Puncher' tag on the devices, these health centers can order personalized devices that carry their brand names. This is an opportunity to bolster marketing efforts and enhance brand exposure. Interestingly, Pill Puncher comes at an affordable price that delivers superior value without financial constraints.
To learn more about the benefits of Pill Puncher and how to use the device, please visit www.pillpuncher.com.
About Nathan Lamaster
Nathan Lamaster, the inventor behind the Pill Puncher, is a Recreational Therapist (CTRS) hailing from Tyler, Texas. With a passion for improving healthcare solutions, Nathan has dedicated his career to making a positive impact on the lives of others.
Drawing from his extensive experience and entrepreneurial spirit, Nathan has successfully founded several businesses throughout his career. His business portfolio includes SMART CEUs Hub, the largest online source for NCTRC pre-approved Recreational Therapy continuing education.
Pill Puncher was born after 26 prototypes resulting in the best device for this purpose.
Nathan's passion for enhancing healthcare extends beyond his professional pursuits. In his free time, he cherishes moments spent with his family, including his wife and daughter. He also volunteers at KVNE, the local radio station where his wife works, demonstrating his commitment to serving his community.
Media Contact
Company Name: Pill Puncher, LLC
Contact Person: Nathan Lamaster
Email: Send Email
Country: United States
Website: www.pillpuncher.com