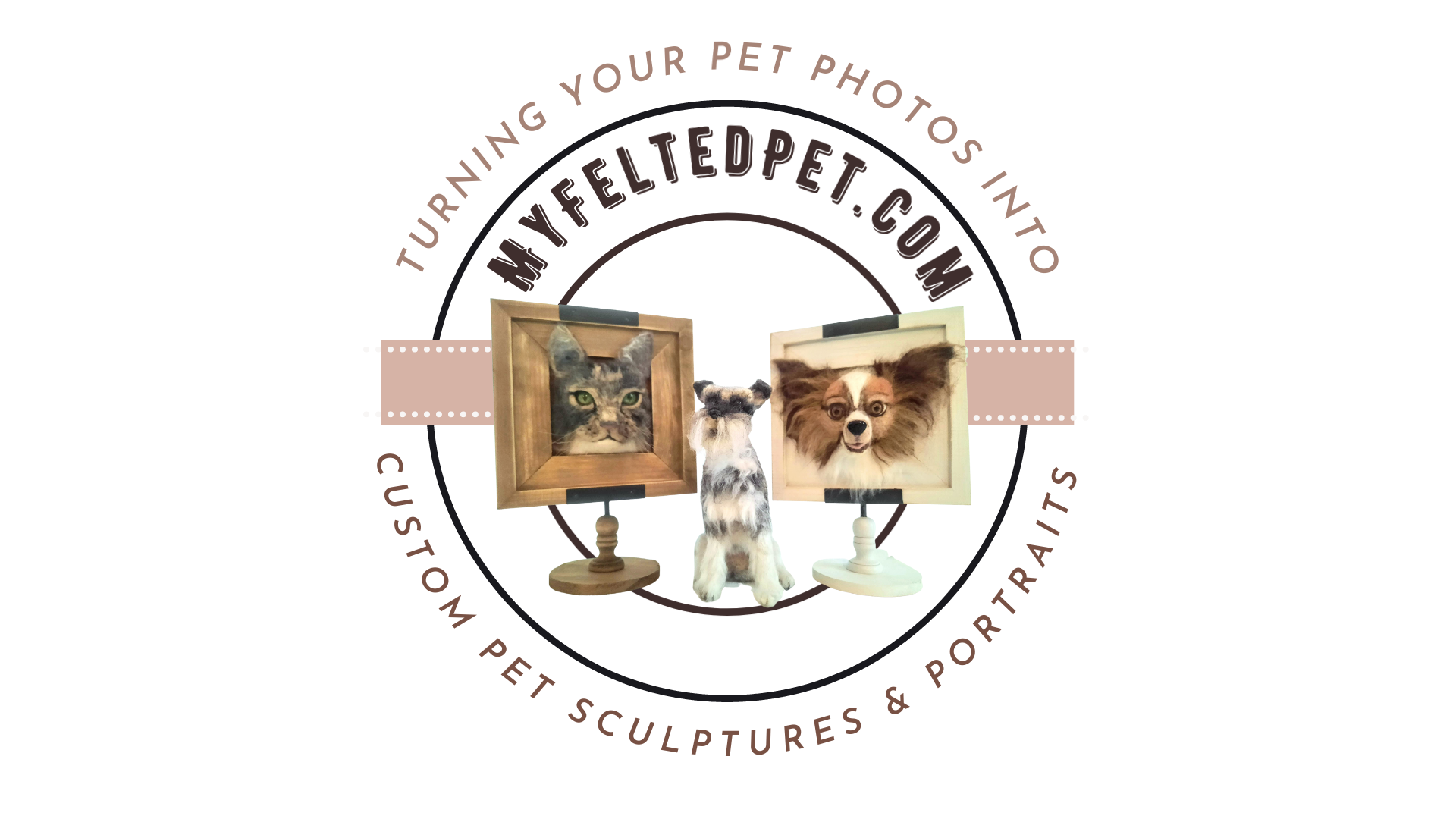 My Felted Pet is an artistic enterprise proficient in the art of creating custom-made, needle felted portraits and sculptures of pets, including Dogs, Cats, Birds, Horses, all breeds; all species.
Pets have become a beloved part of the modern-day family. These pets have grown to play key roles in the lives of their owners. The love humans have for our furry companions is steadily on the increase. According to a pet owners survey, sixty-seven percent of U.S. households, or about 85 million families, own a pet. My Felted Pet is tapping into this love, creating artworks that will appeal to all pet owners.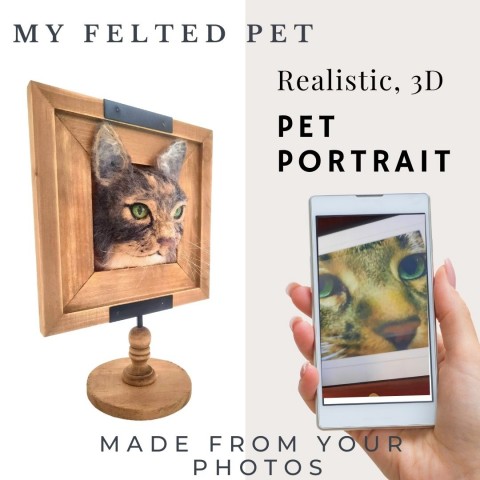 The enterprise is owned by gifted artist, Patty Glassford. With just a few photos, Patty can skillfully create a vivid portrait or a mini replica of any pet by condensing woolen fibers together with a specific type of needle, and other artistic techniques. Not a single animal is hurt for hide or skin, all procedures are purely textile art. Patty's craft appears so real that when half pictures of an animal's digital portrait and half its felted image are juxtaposed, it's often difficult to tell which side is the photo.

Video Link: https://streamable.com/e/d6usrk
Speaking about her services, Patty said: "I have been an artist for most of my years, creating paintings, pencil sketches, airbrushing, graphic design & website design. ​But it wasn't until I lost my own, sweet dog to cancer that my grief led me to wanting to capture my little girl's likeness in an artful way. That is when I discovered needle felting & I became hooked on this art-form. One thing led to another & before you know it, needle felting pet sculptures & pet portraits became my passion. It brings so much joy to my heart when people tell me that these art pieces bring back happy memories & a smile! A lot of love goes into each & every one of my art pieces. They all have a piece of my heart! I can't think of anything else I'd rather do!"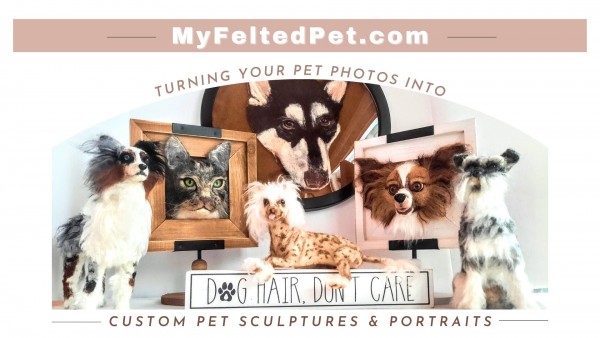 Patty's craft has attracted rave reviews from her clients. According to a client, Killian: "Amazing communication throughout the process with fun updates from this seller as sweet Murray was being created. Uncanny realness, amazing attention to detail, and lifelike! This was a birthday present for my friend, and she SCREAMED and cried when she saw it. Even her husband did haha. I recommend without hesitation—Murray was so confused to be looking at himself, haha! Can't wait to buy another one!"
Further clients dropped very impressive reviews. Kate, said: "I couldn't be more pleased with our sweet mini Minnow!!! The seller sent pics along the way and made tweaks to make it look more like minnow! While Karen B. remarked, "Just received my friend's dog replica and its likeness is amazing!! Patty does such great detail on her work! Such a beautiful gift to commemorate the life of her dog. I know my friend will treasure this gift!"
Currently, Patty is creating some "Celebrity Pets", so be sure to check them out at https://www.myfeltedpet.com in the upcoming weeks.
Media Contact
Company Name: My Felted Pet
Contact Person: Patty Glassford
Email: Send Email
Phone: +1 973-828-5454
Country: United States
Website: https://www.myfeltedpet.com