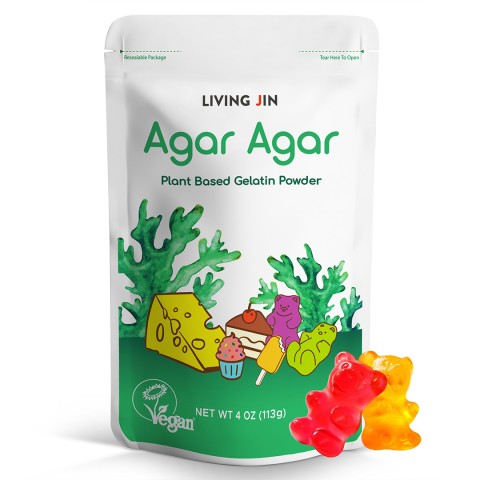 Bellevue, WA – October 13, 2023 – LIVING JIN INC is thrilled to announce the launch of its innovative product, Agar Agar Powder, a game-changer in the world of plant-based alternatives. This plant-based gelatin powder is set to revolutionize the culinary world, offering a versatile and vegan-friendly substitute for traditional gelatin.
Derived from red algae, Agar Agar has been a staple in Asian cuisines for centuries. Recognizing its potential, LIVING JIN, INC has harnessed the power of this natural ingredient to create a high-quality agar agar powder that caters to a wide range of culinary applications. From gummy bears and jellies to vegan cheeses and custards, the possibilities are endless.
Jina Kim, the visionary behind LIVING JIN, INC, shared her excitement about the product, stating, "Our agar agar powder is not just a culinary marvel; it's a testament to our commitment to sustainable and cruelty-free products. It's perfect for making gummy bears, jelly, yogurt, vegan cheese, custard, ice cream, jam, confectionery, marshmallow, soup, dog treats, and even a vegan facial mask and agar plates."
The USA market, with its growing demand for plant-based and vegan products, is the ideal audience for this innovative offering. As more consumers become health-conscious and environmentally aware, products like agar agar powder are gaining immense popularity. LIVING JIN, INC's agar agar powder stands out not only for its quality but also for its commitment to sustainability and ethical sourcing.
For those unfamiliar with agar agar, it's a gelatinous substance that, when dissolved in water, heated, and then cooled, forms a gel-like consistency. Its natural and vegan origins make it a preferred choice for those looking to avoid animal-derived products. Moreover, its neutral taste ensures that it doesn't interfere with the flavors of the dishes it's used in.
The product's versatility is evident in its wide range of applications. From desserts and confectioneries to savory dishes and even skincare, agar agar powder proves to be an indispensable ingredient in modern kitchens.
LIVING JIN, INC's commitment to excellence is evident in every aspect of their product. From sourcing the finest raw materials to ensuring rigorous quality checks, the company leaves no stone unturned in delivering the best to its customers.
For those eager to experiment with this wonder ingredient, LIVING JIN, INC's agar agar powder is now available for purchase on Amazon. The company also offers a plethora of recipes and usage tips on its official website, ensuring that customers can make the most of their purchase.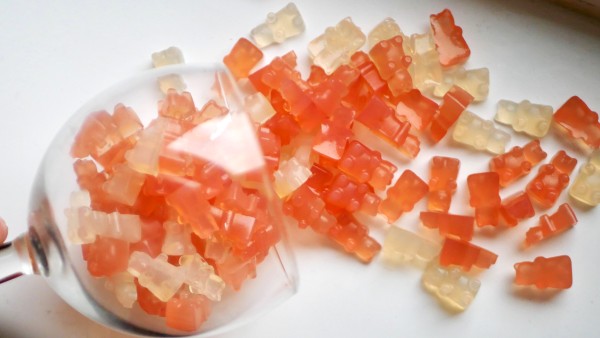 About LIVING JIN, INC:
LIVING JIN, INC is a pioneering company specializing in plant-based culinary solutions. With a focus on sustainability, quality, and innovation, the company aims to bring the best of nature to dining tables across the USA.
Media Contact
Company Name: LIVING JIN, INC
Contact Person: Jina Kim
Email: Send Email
Address:1239 120th Ave NE, Suite A
City: Bellevue
State: WA 98005
Country: United States
Website: https://livingjin.com/