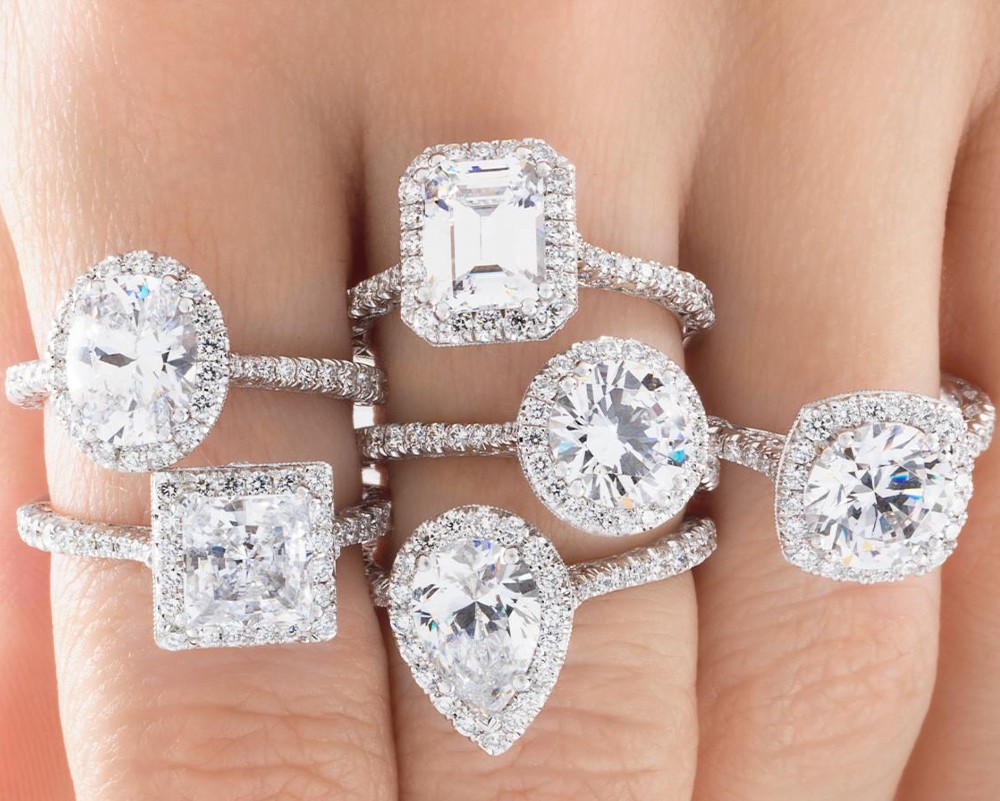 For ages, humans have been fascinated by the extra sophistication added by jewelry. For some, it's the icing on the cake to a jaw-dropping outfit, for others, it's simply an obsession, pitching in their services in this ubiquitous fashion tradition is seasoned jewelers, Diamond Exchange Houston, a wholesale diamond dealer in Houston, Texas, proficient in loose diamonds, engagement rings, and custom jewelry.
American Novelist, Mark Twain once wittily quipped "Let us not be too particular; it is better to have old secondhand diamonds than none at all." Diamond Exchange Houston, is readily available, with the perfect cut and size, for customers who want to celebrate an anniversary, an engagement, young lovers who want to tie the nuptial knots, or fashionistas looking to add extra glamour to their outfit. On display at the company's website is an impressive array of voguish, enchanting, and affordable jewelry; dexterously crafted from the highest quality materials, gems, and stones. The company's services covers:
i. Jewelry store
ii. Loose Diamonds
iii. Wholesale Diamonds
iv. Custom Jewelry
v.Engagement Rings
vi. Jewelry Consignment Option
Jewelry is an Art and the manufacturer is an Artist. Diamond Exchange Houston is replete with expert artists who are adroit in creating a custom, one-of-a-kind piece of jewelry with various designs, shapes, and sizes that nobody else has. Furthermore, what sets the company apart from other jewelry stores in Houston is its wholesale diamond prices. The company's goal is always to get its customers the biggest and nicest diamonds for their budgets.

Video Link: https://www.youtube.com/embed/UqzOJkCKWGA
"We are not the typical retail jewelry store that you see in the mall or on a busy street corner. Diamond Exchange Houston is a wholesale diamond dealer in Houston where customers can shop direct and eliminate the middleman. We are 3rd generation diamond dealers who have a passion for diamonds and helping our clients create lifelong memories," said the company owner, Gili Mor.
Diamond Exchange Houston's excellent craft is also complemented by an equally impressive customer-centric business model. The company's services have elicited rave reviews from its clients due to the adroitly created jewelry, as well as the timely delivery. According to a client, Monica Villarreal: "It was such an easy and excellent experience! I never do ratings but I do read these and I cannot express how great these guys are!! I mean they went above and beyond and I will continue to be a customer of theirs for years to come! Just send them your info and questions and you won't regret it!"
Map: https://www.google.com/maps/embed?pb=!1m18!1m12!1m3!1d3464.5068604557646!2d-95.39524988489214!3d29.734040781996413!2m3!1f0!2f0!3f0!3m2!1i1024!2i768!4f13.1!3m3!1m2!1s0x8640bf7dcc30ba4f%3A0x6f07f2bb06219fa!2sDiamond%20Exchange%20Houston%20engagement%20rings%20wholesale%20diamonds%20diamond%20rings%20custom%20jewelry%20stores%20houston!5e0!3m2!1sen!2sus!4v1615220564377!5m2!1sen!2sus
Media Contact
Company Name: Diamond Exchange Houston
Contact Person: Gili Mor
Email: Send Email
Phone: 281-623-1105
Country: United States
Website: diamondexchangehouston.com