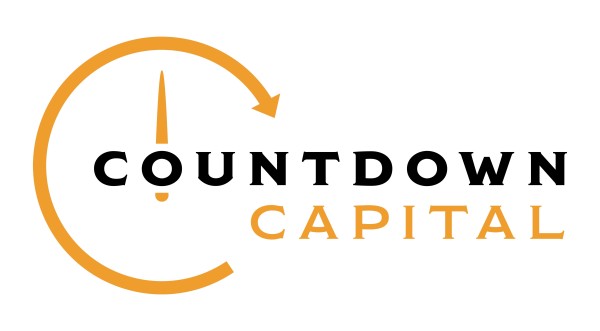 Countdown Capital Inc. is a leading debt relief company dedicated to helping individuals who have accumulated over $10,000 in unsecured debt.
Countdown Capital Inc. understands the overwhelming feeling of being in debt and the stress it can cause on both a personal and financial level. Hence, the company is on a mission to provide personalized debt relief solutions to its clients, designed to fit their unique financial situations and goals.
"At Countdown Capital Inc., we focus on providing our clients with the support and guidance they need to get back on track and take control of their finances. Our team of experienced debt relief specialists works closely with each client to develop a personalized plan that includes strategies for reducing and eliminating debt, improving credit scores, and establishing a healthy financial foundation for the future," said the founder of the company.
The company's services include credit counseling and debt mediation, all of which are designed to help its clients achieve their financial goals and regain control of their finances. The company also offers budgeting and financial education resources to help its clients make informed decisions and develop long-term financial stability.
Countdown Capital's stats reads:
– Program:
– Amount of debt: $28,000.00
– Months to resolve: 30
– Monthly payment: $373.33
– Total paid over 30 months: $11,200-Metrics:
– Number of clients enrolled in your program: 97,000
– Amount of debt resolved: $2,182,500,000.00
"We have helped people of all ages and backgrounds with their snowballing debt. Sometimes it takes 12 months, other times takes up to 36 months – but we have not met anyone that was enrolled in our program that we could not help in one way or another. We can only take a limited number of people each month into our program, so be sure to fill in the details now so we can get you on board."
Countdown Capital Inc. is committed to providing exceptional customer service and helping its clients achieve financial freedom. "If you or someone you know is struggling with over $10,000 in unsecured debt, we encourage you to reach out to us for a confidential consultation. Together, we can explore your options and determine the best path forward to financial stability."
The efficacious services of Countdown Capital Inc. have elicited rave reviews from its clients. "My experience so far with Countdown Capital has been a blessed one. Having major debt has been the biggest crippling experience of my life. I spoke with one of Countdown's advisors, who welcomed and reassured me. It felt like I was talking to someone who really gets my situation. He was friendly, high-spirited, and supportive," said a happy and relieved client.
"This process was so quick and painless. I couldn't believe that it felt like all my problems were instantly lifted from my shoulders in just less than 30 min of a phone call. After getting a contract set up I was told that an account manager would reach out to me to help me through the 2-year plan I agreed to. So far I've been with them for over 60 days and it's been cake! My Account Manager is super sweet and always ready to answer questions and help when I'm in need."
"She does a follow-up every 30 days to keep everything on track. So far so good! I am really happy with the decision to move forward with Countdown Capital."
To engage the impeccable services of Countdown Capital Inc., visit the company website at www.countdowncapital.org
Media Contact
Company Name: Countdown Capital Inc.
Email: Send Email
Country: United States
Website: http://offer.countdowncapital.org/capital-countdown