By 2020, Bach Ma will be 10 years old. This is the year that they have seen with their own eyes the major effects and changes in all aspects of people's social lives caused by the COVID-19 disease. Enterprises in Vietnam and over the world are struggling with the negative effects of the Covid-19 such as sales decreasion, production shrinkage, … and even bankruptcy. This is a huge challenge for all businesses and the whole society. Enterprises that want to survive, are forced to find the right way of operation and direction, which is to strongly apply IT in business activities of enterprises.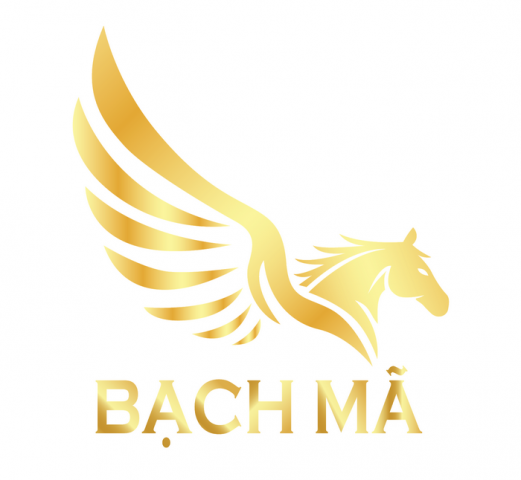 Digital transformation has been and is still developing more and more stronger around the world. Industry 4.0 (with AI, BIG DATA, CLOUD COMPUTING, MACHINE LEARNING, …) and the formation of "Information Highways" on "Highways 4G, 5G, 6G, …" have been and are having a strong positive impact to all activities, jobs as well as every sides of human life. Especially for businesses, the application of information technology will be more urgent than ever, it will help them improve their competitiveness capability, promote the development of new business models and more importantly, improve the quality of products and services to meet the global economic integration with the increasing demands of consumers in many markets.
Awaring the importance of IT, from previous years, Bach Ma has built the foundation and oriented to develop its products fully converging high technology content, with the foundation being large databases – flexible dynamic, integrated with hardware systems, in-depth management operations for each profession. On that basis, it will help Vietnamese enterprises to "ENHANCE MANAGEMENT CAPACITY". They will never stop researching and optimizing interior products to harmonize with this IT flow. Constantly innovating and perfecting to achieve new goals, Bach Ma with the 10th year will "CHANGE TO BE GROWTH". They will continue to build Bach Ma increasingly strong on the knowledge base, steadfast with the guideline "Product and Service Quality" as the focus goal, with the motto "Truth in the Sutta. They will become the "SECRETS OF BUSINESS MANAGEMENT" of their customers, wholeheartedly, and Customer Service to help them become stable in the volatile business environment.
Over 21 years of construction and development, members of Bach Ma can be proud of their achievements: the belief of more than 18,000 customers who are large corporations in the country, Recognition of professionals with TOP Vietnam High Quality Goods, TOP 50 Enterprises with Prestigious Products and Services in Vietnam for many years; with its own cultural characteristics,…. That achievement is thanks to the consensus, effort, perseverance and tireless work of the Bach Ma classes, who have been contributing to build a common house to be more and more developed. These contributions are always appreciated, remembered, preserved and promoted by Bach Ma.
About the brand
In 2016, CPRO Korea Co., Ltd. was established and quickly introduced the new furniture shopping business model, then quickly created a close relationship with Bach Ma, leading prestige for consumers to shop for furniture.
At Bach Ma Design, its products address the reality of today's modern life. They think "Life is our biggest project". Working on that project, they always felt the inherent challenge of life. And the Mogen brand was born based on 5 factors of life: future, present, connection, balance and happiness.
Brand Story
In 2010, Korea Smart Technology Investment Co., Ltd, CPRO introduced a new interior shopping model, quickly turning CPRO into a leading trusted brand and accompanying thousands of Vietnamese families by "Creation for a Perfect Life".
In 2019, they choose a new name – Bach Ma with values, vision and mission that are more strongly asserted in the Vietnamese brand than ever before.
The new brand name Bach Ma takes the meaning of "Dynamic Success". Bach Ma encapsulates delicate attention in increasingly intelligent products with high aesthetics to meet the needs and preferences of all families.
Along with the development of urban life, Bach Ma devotes its heart completely to each home. They also produce sustainable natural, delicate and luxurious designs, besides the development of special product lines and inspired by unique Vietnamese culture.
Vision
They want to become a trusted brand in interior decoration and design for the happy home of every family, company or organization in Vietnam.
Mission
With diversified products and package service, they are always ready to serve customers everywhere.
Core value
Bring the best products and services to each customer.

Always choose the best solution for customers, employees, partners and surrounding communities.

Constantly following strict quality standards in all processes.

Towards experience of customer and a working environment which is free of discrimination of any kind.

Willing to accompany customers, colleagues and suppliers to achieve the best results.

Never being satisfied with themselves, they will constantly develop.

Website: https://bachma.vn/
Facebook: https://www.facebook.com/noithatbachma
Yoututbe: https://www.youtube.com/channel/UC6RzbtNzfETuzAuu7sjfR2Q/featured?
Media Contact
Company Name: Bach Ma Furniture
Contact Person: Media Relations
Email: Send Email
Phone: 0936141689 – 0936142689
Address:58 Vong Street
City: Dong Da
State: Hanoi
Country: Vietnam
Website: https://bachma.vn/