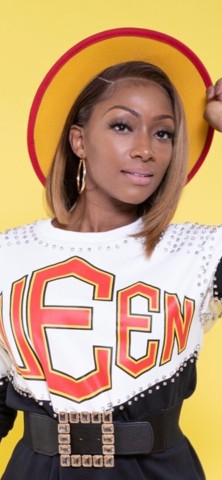 East St. Louis – Nov 8, 2023 – Mykeia Thomas, a renowned confidence coach and mentor for young ladies aged 8-18, is making a significant impact on the lives of aspiring athletes in her community. In addition to owning a thriving volleyball sports club, she is also the proud co-owner of an athleisure apparel brand that promotes both style and empowerment.
With a deep passion for helping young women discover their true potential, Coach Mykeia combines her expertise in sports coaching with mindset techniques to empower girls to become confident leaders both on and off the court. Through her guidance and mentorship, she instills values such as self-belief, teamwork, and resilience in the youth she works with.
Thomas has overcome numerous challenges in her own life, making her an authentic role model for aspiring athletes. Despite juggling her responsibilities as a coach and entrepreneur, she successfully balances motherhood with running her businesses. Her adorable one-year-old daughter serves as daily inspiration for Thomas's dedication to creating positive change.
Furthermore, Thomas expands her reach beyond direct coaching by offering mindset coaching services. Through private sessions and workshops, she helps individuals develop a winning mindset that enables them to conquer obstacles and achieve their goals in any area of life.
In addition to her coaching prowess, Mykeia Thomas is no stranger to the world of e-commerce. She leverages her entrepreneurial spirit by leading an innovative online platform where individuals can access personalized athletic apparel designed to inspire confidence while making a fashion statement.
As Coach Mykeia continues to transform lives through sports training and mindset coaching initiatives for young women across Metro East, and beyond, she remains committed to empowering the next generation of leaders who will shape our future.
For media inquiries or interview requests with Coach Mykeia Thomas, please contact:
Media Contact
Company Name: Woman Entrepreneur International
Contact Person: Jocelyn Fairview
Email: Send Email
Country: United States
Website: www.Womanentrepreneurinternational.com