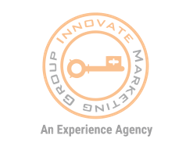 Innovate Marketing Group, Inc., a leading event management solutions provider, is proud to announce its inclusion in the prestigious Inc. 5000 list of the fastest-growing private companies in America. This recognition highlights Innovate Marketing Group's exceptional performance, innovation, and commitment to delivering unparalleled event management services to its clients.
The Inc. 5000 list, published annually by Inc. Magazine, represents a coveted acknowledgement of outstanding entrepreneurial achievements within the competitive landscape of American business. This exclusive ranking showcases companies that have demonstrated remarkable growth over the past year, reflecting their ability to adapt and thrive in challenging market conditions.
Innovate Marketing Group's inclusion in the Inc. 5000 list serves as a testament to the hard work, dedication, and vision of their entire team. Through their tireless efforts, they have achieved significant milestones and continued success, solidifying their position as a leader in the event marketing industry.
"We are absolutely thrilled to be recognized by Inc. Magazine as one of the fastest-growing companies in the nation," said Amanda Ma, Founder and CEO of Innovate Marketing Group. "This milestone underscores the relentless pursuit of excellence by our talented team and the unwavering trust and support of our valued clients."
Founded in 2014 Innovate Marketing Group has consistently pushed the boundaries of traditional event management and design strategies, leveraging cutting-edge technology and innovative approaches to elevate brands and drive unprecedented results. The company's diverse portfolio includes successful campaigns and events for a wide range of clients, spanning various industries and sectors such as TikTok, Google, and East West Bank.
Innovate Marketing Group's continued growth and success would not have been possible without the unwavering support of their clients and partners. Their trust in Innovate Marketing Group's expertise has allowed them to deliver creative and results-driven event solutions that exceed expectations, time and time again.
As they celebrate this prestigious recognition, Innovate Marketing Group remains committed to raising the bar and setting new standards in the event industry. They are dedicated to fostering strong partnerships, nurturing creativity, and embracing the ever-evolving marketing landscape to continue delivering transformative solutions that drive growth for their clients.
About Innovate Marketing Group, Inc.:
Innovate Marketing Group, Inc. is a dynamic and innovative event management & design solution provider, committed to delivering exceptional services and driving tangible results for its clients. Through strategic thinking, creativity, and event management expertise, Innovate Marketing Group empowers businesses to build strong brand identities, enhance market presence, and maximize their return on investment. www.innovatemkg.com
About Inc.
Inc. Business Media is the leading multimedia brand for entrepreneurs. Through its journalism, Inc. aims to inform, educate, and elevate the profile of our community: the risk-takers, the innovators, and the ultra-driven go-getters who are creating our future. Inc.'s award-winning work reaches more than 50 million people across a variety of channels, including events, print, digital, video, podcasts, newsletters, and social media. Its proprietary Inc. 5000 list, produced every year since 1982, analyzes company data to rank the fastest-growing privately held businesses in the United States. The recognition that comes with inclusion on this and other prestigious Inc. lists, such as Female Founders and Power Partners, gives the founders of top businesses the opportunity to engage with an exclusive community of their peers, and credibility that helps them drive sales and recruit talent.
For more information, visit www.inc.com
Media Contact
Company Name: Innovate Marketing Group
Contact Person: Danica Schwartz
Email: Send Email
Phone: (626)-817-9588
Country: United States
Website: www.innovatemkg.com