Sep 23, 2021 – What's Up is proud to announce its replacement door switch for Samsung dryers that has been providing inexpensive solutions for faulty doors. Their replacement Samsung dryer door switch has saved customers a lot of money in replacing the complete dryer.
Dryers are simple machines that provide comfort to many households across the world. Usually, when the door is closed and it's connected to a source of power, the dryer creates heat and spins clothing so that it dries quickly in a fluffy and even fashion. Most times, when a dryer is faulty, the first suspected culprit is the drum or the heat, and repairing them can be quite challenging.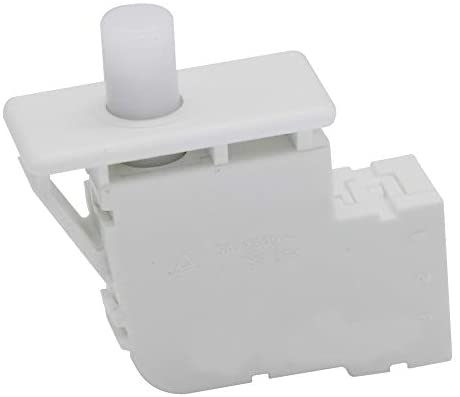 However, this may not always be the case as a dryer's problem can be caused by the door itself. A lot of modern dryers, such as the Samsung DC64-00828A dryer, will not run until the door is fully closed. This was built into the product design and function to ensure safety and practicality in one simple move. That is why it is important to fix this problem with the What's Up dryer door switch.
Since dryer doors also get used a lot, that is opening and closing countless times over a year, this can often result in faulty doors. Therefore, it shouldn't come as a surprise when a well-used Samsung dryer stops latching correctly and the dryer won't run. Luckily, this is one of the maintenance problems that can be fixed in a dryer.
However, using a genuine Samsung dryer replacement switch from an OEM (Original Equipment Manufacturer) is key to having a proper functioning dryer again. As stated earlier, the most common reasons for replacing the dryer door switch are when the door doesn't rotate smoothly or won't latch properly.
"Purchased the door switch and heater element for Samsung dryer. Both worked perfectly and were one-fifth of the cost from appliance repair websites," a customer who made a verified purchase for the product wrote on the Amazon product page.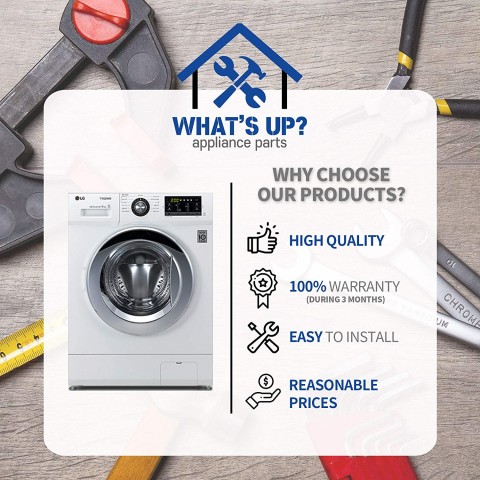 The Samsung DC64-00828B dryer door switch by What's Up is a genuine OEM part designed and engineered to exact specifications. It is compatible with Samsung dryer DC64-00828A, PS4210964, 2071594, and AP4578931. The replacement Samsung dryer door switch prevents the dryer from running when the door is open, ensuring safety and practicality.
This high-quality Samsung OEM DC64-00828B dryer door replacement switch is manufactured with premium materials for durability and exact fit under strict quality control and it's tested. With this switch, consumers can repair their Samsung dryer with confidence at an affordable price.
For more information and purchase, visit the Amazon product page at: https://www.amazon.com/dp/B07PLS93C7
Media Contact
Company Name: What's Up
Contact Person: Andy Hong
Email: Send Email
Phone: +82 70-4038 9303
Country: South Korea
Website: www.amazon.com/dp/B07PLS93C7