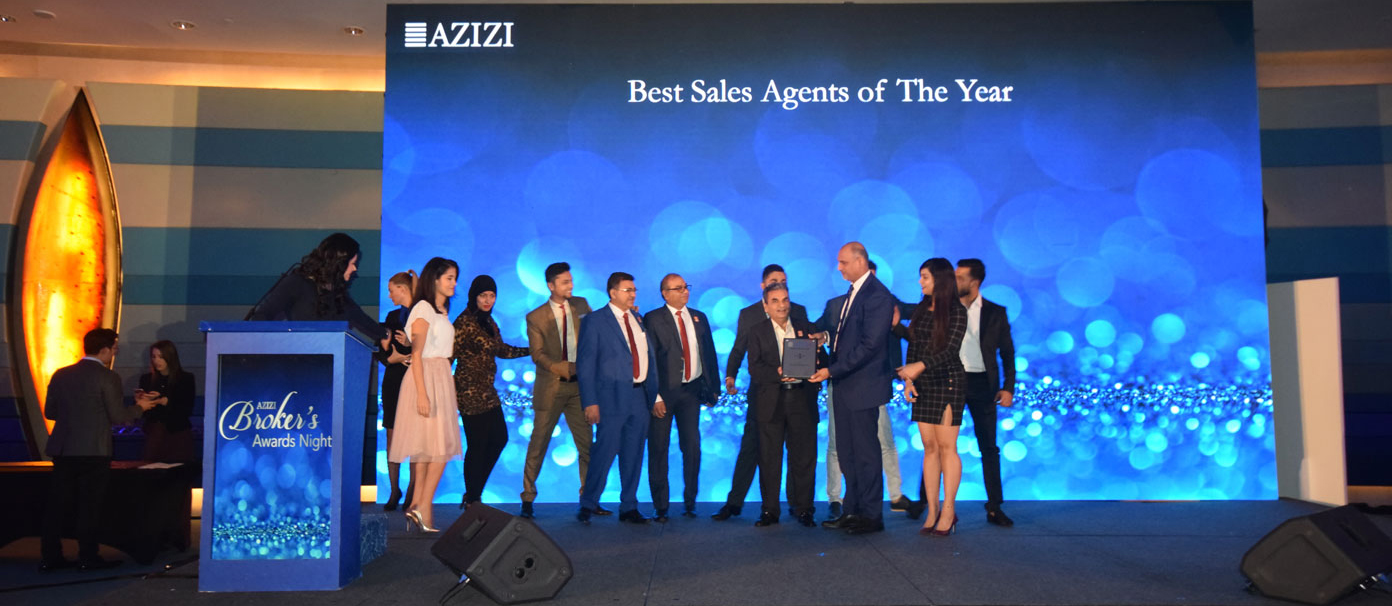 Overview of the first designer apartment presented by Elie Saab for sale under the ownership of Indus Real Estate in the posh location of Dubai Harbour. This property for sale in Dubai is provided with ample space and a serene view of the beachfront to make people get stunned with the awe-inspiring beauty.
Couturier Elie Saab in the venture of Emaar present for the people of Dubai an exquisite collection of a luxurious residence in the serene location of Dubai habour that provide a highly peaceful and extraordinary view of the beachfront that could make one stress-free from every problem with its glance. Grand Bleu Tower opts to be the first designer building of ELIE SAAB across the world.
To buy an apartment in Dubai can become a profitable venture because this building is listed amongst the magnificent collection apartment because of the sensational beauty that is spread throughout the three bedrooms constructed in ample space measuring approximately 2242 sq ft. This extraordinary elegantly designed apartment for sale in Dubai at a worthier selling price of AED 4,734,888*.
Moreover, Emaar Beachfront is the elite residential community that has the naval base of the UAE that is the Dubai Habour. One can consider it as the carefully sculptured master plan beachfront development that opts to provide the uniqueness of natural beauty in a blend of cosmopolitan living in one of the posh locations of Dubai that is adorned with the gift of God that is the serene seaside lifestyle. Emaar beachfront is supposed to be located between the desired location of Dubai i.e. Dubai marina and New Dubai. Therefore, it is assumed as the prime location which has easy access to the shimmering beach, marinas, yachts clubs, dining venue, and malls spread throughout the city. It provides seamless access to the Sheikh Zayed Road and Dubai marina that makes this worthier to buy property in Dubai.
As far communication is concerned,one can enhance their traveling experience via a flight as Dubai International Airport lies at a distance that can be covered by 20 minutes of drives. One can enjoy the opportunity to view the serene lifestyle of a pristine beach that is located just 1.5 km away. This place is backed with 27 residential towers, 10000 residential units, and retail malls spread over the space of 13000 sq.m. Whereas, this place even provides access to another airport that is popular as Al Maktoum Airport which can be reached after 45 minutes of driving. The individual properties are provided with the amenities such as Air conditioning, Balcony, Basement parking, BBQ area, Broadband ready, Built-in wardrobes, CCTV Security, Central Heating, Children's play area, Covered Parking, Elevator, Fire alarm system, Glazed Windows, Gymnasium, Kids Play Area, Public transport, Restaurants, Security systems, Service Elevators, Shared swimming pool, Shopping mall, and Shops.
This property is listed on sale under the supervision of Indus Real Estate which is a multi-award winning real estate regulatory agency (RERA) registered company. This company was established in the year 2004 and has earned fame within 17 years of tenure. They hold good command over the Solid UAE as well as the international client base. At Indus major focus is laid upon the services offered such as selling of property, buying, and leasing of the residential and commercial in Dubai.
Media Contact
Company Name: Indus Real Estate LLC
Contact Person: Media Relations
Email: Send Email
Phone: 800 46387
Address:Burdubai
City: Dubai, 118163
Country: United Arab Emirates
Website: www.indusre.com