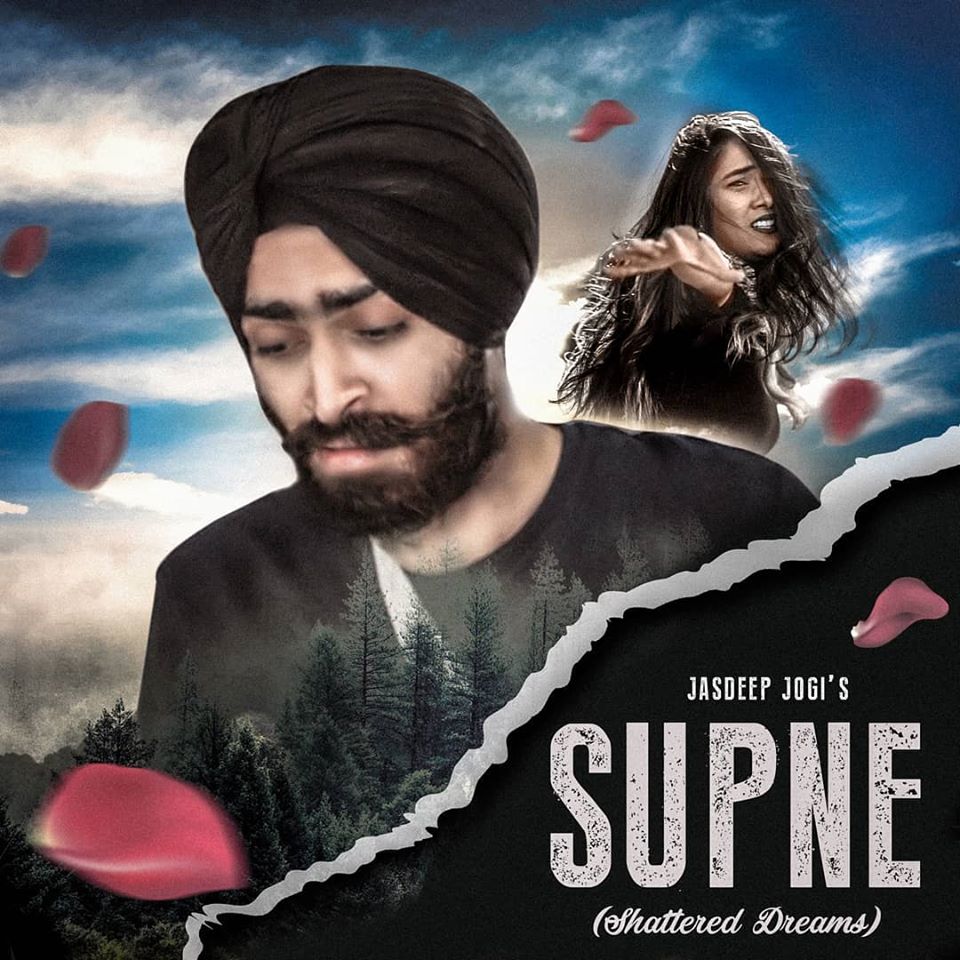 India – 28th May, 2020 – India's art and music have long been at the cutting edge in terms of innovation and creativity. Now, at the front of the country's up-and-coming music scene is Jasdeep Jogi, with a collection of music from his most recent release, which is now available on all streaming platforms. His music blends stylistic elements of different genres, winning over audiences with towering dynamics and raw and genuine enthusiasm.
The track, "Supne," which was written, composed, and recorded entirely by Jasdeep, is a pure distillation of his sound — soulful, spiritual, and evocative. Demonstrating ideally why Jasdeep is the go-to collaborator for artists ranging is also a testament to the clarity and singularity of his vision.
At Nanakmatta Sahib, Jasdeep, composes music as though traveling through space and time, as he warmly melts the seasons of his terrain from one mood to the next. Jasdeep has received warm accolades from media and audience for a Cover of "Innum Konjam Naeram," a Tamil Song by A R Rahman, he has sung. Jasdeep Jogi has also released a few of his originals Chalna Naal Zamane Paina, Nanak Da Putt, Kis Dar Jawan, which received great love from the audience.
Jasdeep is working on more of his original music and also planning to create some original Tamil songs. The Tamil community from all over the world has given so much love to his Tamil cover songs and is anticipating his new releases.
Jasdeep has assembled a razor-sharp, teetering-on-the-edge-of-chaos melange of sounds, experiences, memories, and influences on his new track, Supne.
Speaking about Supne (Shattered Dreams,) Jasdeep says, "The songs on this track were inspired by listening to hit songs from every genre and my study of production, but I had always wanted to find a sound of my own. My approach to music has always been minimalistic and more towards storytelling, and I feel with every song my audience should take away an experience and feel they are part of my journey."
All his tracks are unique and different and are a combination of various genres of music, creating his distinctive identity. For those who were previously fascinated by Cover of "Innum Konjam Naeram," this newly released track is an essential release on its terms. For those who are yet to listen to it, there is no better time to discover Jasdeep's richly textured sound than right now.
"Supne," as well as other works from Jasdeep, can be found on several digital platforms, including Spotify, Deezer, and YouTube. For more information about Jasdeep Jogi, visit www.jasdeepjogi.com.

Video Link: https://www.youtube.com/embed/YbIvttLwe6c
Media Contact
Contact Person: Jasdeep Jogi
Email: Send Email
Country: India
Website: www.jasdeepjogi.com