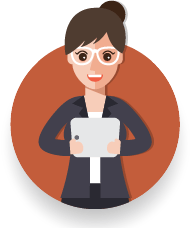 San Diego, California – With virtually everyone on the planet locked indoors practicing social distancing in light of Coronavirus restrictions, now is the ideal opportunity to seize on this abundance of free time and learn something new.
"Instead of mindlessly scrolling through Instagram or getting lost down a YouTube rabbit hole, people can use this moment as a chance to enrich their lives", explains Abe Arias from SpanishTutoring.com.
"That's why we've launched free online language lessons at SpanishTutoring.com. As a small group of passionate Spanish speakers, we've witnessed firsthand how learning a new language can make your world bigger, even if it might seem really small right now", he continued.
Arias is also the co-founder of Spanish55.com, an education company that provides private Spanish tutoring over video call to busy Americans. He brings years of expertise and knowledge to this new venture.
With hundreds of hours of high-quality audio resources, no registration or paywall and a commitment to never feature any form of advertising on the platform, SpanishTutoring.com is the ideal place to start learning Spanish for free.
Featuring practical basics that people can easily apply to their everyday lives, like simple conversation structures or phrases to use when shopping, SpanishTutoring.com helps students build a solid foundation vocabulary from which they can then quickly advance to more complex content.
The website is divided into two main sections; grammar and conversation. With new resources being continuously added, the depth and richness of the site is truly comprehensive.
There is even an essential vocabulary section, allowing students to quickly reference basics in just a few clicks.
"Spanish is the fourth most spoken language in the world, ahead of French, Portuguese and Arabic", explains Arias. "If it's always been your goal to speak Spanish but you've never quite managed to find the time, now is the ideal opportunity.
SpanishTutoring.com is the perfect place to start the learning journey", he added.
"We believe that learning language resources should be free for all", continued Arias. "We have witnessed firsthand the power than education has to transform lives and uplift people out of poverty. Through this project of making education free and available to a global audience, it's our way of giving back to the world", he concluded.
For further information or to arrange an interview, please contact below.
Media Contact
Company Name: Spanish Tutoring
Contact Person: Abraham Arechiga
Email: Send Email
Phone: (619)752-9464
City: San Diego
State: CA
Country: United States
Website: https://spanishtutoring.com/