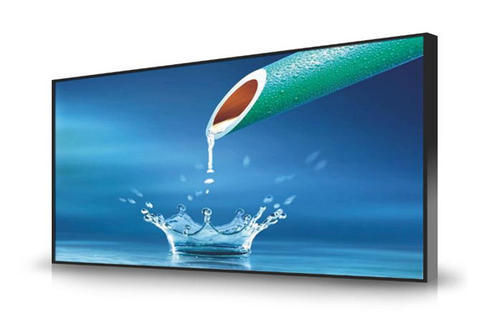 As stated in the "Predictive Analysis of China's LED Display Market Status and Development Trends in 2020" recently published by the China Commercial Industry Research Institute: Thanks to the continuous development and maturity of the industry chain, the LED full-color display market has developed rapidly, and the application fields have been continuously extended… In 2020, under the background of the decline in global LED display market demand, many LED display companies are in 5G, 8K, Micro/MiniLED, COB and other fields to increase R&D investment, further upgrade technology and technology, and empower the industry.
China's LED display industry development opportunities
With the development of national economy and the upgrading of consumption structure, the tertiary industry's share of the national economy has increased year by year, especially the continuous increase in consumption expenditures in cultural and sports industries, which directly drives the growth of the demand for LED displays in the cultural and sports industry. In 2020, the consumer demand for cultural tourism that has been suppressed due to the impact of the epidemic will surely usher in an outbreak after the end of the epidemic, which will also give the domestic LED display market an opportunity to break out.
At the same time, the innovation and development of various products in China's LED display industry, especially the innovation of ultra-high-definition display technology products such as Micro/MiniLED, has also brought great momentum to the industry. In the future, with the increase of related application cases and demonstration effects, the market demand for Micro/Mini LED will become larger and larger, which will bring more opportunities to the industry.
In addition, driven by the transformation and upgrading of China's LED display industry, China's LED display industry is ushering in three major development opportunities of scale globalization, product intelligence, and scene interconnection.
First of all, China, as the largest country in the global LED display industry, has the strength to export Chinese manufacturing capabilities to the world and build a global display brand, which contains opportunities for scale globalization. There is no doubt that China is currently the world's largest LED display manufacturing country, and it is a global leader in terms of output, technological innovation strength, or brand influence. The industrial chain of chips, packaging, etc. has gradually matured. It can be said that China's LED display industry has got rid of the past "lack of cores and screens".
The current LED display industry is indeed facing the challenges of market decline and the pains of industrial transformation, but the fundamentals are still healthy and positive. The screen enterprises are actively transforming, product innovation and development, and the market caters to emerging consumer needs. It is believed that as market demand picks up, the industry in the future It will definitely open a new chapter.
Media Contact
Company Name: Shenzhen RADIANT Technology Co., LTD
Contact Person: Media Relations
Email: Send Email
Phone: +86 755 83193425
Country: China
Website: https://www.szradiant.com/