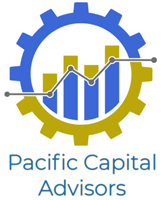 World's leading plant-based food company, Impossible Foods, announces plans to launch their plant-based bacon
Impossible Foods has continued to push for the popularity and acceptance of plant-based foods, launching one of the best plant-based burgers in the world, alongside Beyond Meat. Both brands currently offer the most realistic, meaty versions of the American classic. Over the years, Impossible Foods and Beyond Meat have proven to be unstoppable and after a long wait, they launched in grocery stores last year. They also recently launched plant-based pork to meet the needs of pork lovers.
Plant-based foods, particularly plant-based meat alternatives have been identified to be better for the environment, with a climate award from the UN substantiating the claim. They also save animals, especially when they are made available at fast-food chains and restaurants where people can choose it over actual meat.
Advancements in sciences have shown that plant-based meat alternatives have come to stay. A Spanish startup recently created a realistic cut of plant-based meat, and Impossible Foods have continued to create and innovate as they look to meet the diverse needs of their customers. At CES 2020, during a discussion about their new plant-based pork, the CEO of the company, Pat Brown was asked if they would be attempting any bacon alternatives, to which he answered "yes."
"Of course we are, and in fact, we've already played around with it. We're not going to release a bacon product until we feel like anyone who is the most hardcore bacon worshiper thinks it's awesomely delicious. But we're definitely on track. It's going to be an epic moment when we serve the first kosher bacon cheeseburger," said Brown, according to CNET.
Impossible Foods is certainly keeping busy and keeping the plant-based options coming. The company also plans to launch Impossible Sausage later in the year.
More information about the happenings in the financial world and the services offered by Pacific Capital Advisors can be found on their website.
About Pacific Capital Advisors
Pacific Capital Advisors is an independent investment management practice founded on the philosophy that an active, opportunistic and adaptable approach to investing provides clients with the best chance for the realization of long-term positive returns irrespective of prevailing market environments.
The company aims to build an environment in which trust, respect, pride, tradition and loyalty are held in the highest regard leads to a superior level of engagement between personnel that can only result in positive benefits for clients.
Media Contact
Company Name: Pacific Capital Advisors
Contact Person: Media Relations
Email: Send Email
Phone: +1 (914) 867-3862
Address:680 6th Avenue
City: New York City
State: New York 10019
Country: United States
Website: https://pacificcapitaladvisors.com