Leading providers of real estate solutions, Ideal Homes International, set to host a virtual event for real estate investors worldwide where amazing deals are offered to participants
Ideal Homes International has undoubtedly grown to become one of the most sought-after solutions providers in the market. The company, led by the experienced Chris White, has built a reputation for identifying and negotiating amazing deals and helping interested investors to be a part of the booming sector. In a related development, Ideal Homes International is set to host a virtual real estate investment summit that will allow participants to buy into the booming Florida properties market at unbelievable prices.
The global multi-billion-dollar real estate market has witnessed a series of evolution over the years, as more stakeholders contribute their quota to developing the industry. The case is not particularly different in Florida and other parts of the United States. The increasing demand for real estate properties in Florida as more people seek to leverage the features of the city to grow their portfolio, has forced prices of properties to go up. Consequently, it has become increasingly difficult for interested investors to buy into the sector. However, the team at Ideal Homes International, in their tradition, has found a way of bringing "the best deals" to their clients, with the upcoming real estate summit further substantiating this claim.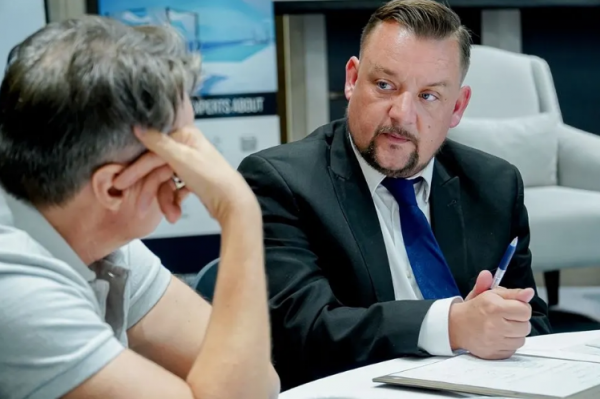 Chris White – The president of Ideal Homes International
The event will feature some of the best minds in the industry, with Chris White and other experts engaging participants and giving them insights into the Florida real estate market and how they can position themselves to take advantage of the sector. The virtual event is scheduled to hold from Monday 5th April until Friday 9th April. It will also serve as an opportunity for interested investors and other participants to great deals as offered by Ideal Homes International.
The virtual event is particularly targeted at one of the biggest resorts in Florida and probably the whole of the United States of America. The goal is to provide participants with the opportunity to "own a part of paradise," with discounts of up to 10 percent available on different categories of properties as presented by Ideal Homes International.
Features of the resort that have attracted millions of visitors and holiday seekers to the venue include proximity to other parts such as the Walt Disney World® Theme Parks and 100 percent occupancy that makes it a fantastic rental investment property. Other amenities and facilities at the resort include fresh-air dining with restaurants and bars, amazing spas, and the Surfari Water Park. The resort also features flexible indoor and outdoor space for different types of events, including meetings, large groups, team building, family reunions, and intimate weddings.
The Florida Rental Resort virtual event is the ideal real estate investment gathering for forward-thinking investors especially as activities begin to resume following a Covid-19-hit year.
For more information about Ideal Homes International and how to leverage the firm's services to own a property in Florida, please visit – www.idealhomesinternational.com. Ideal Homes International can also be found across social media, including Facebook and Twitter.
About Ideal Homes International
Ideal Homes International is a multi-award-winning real estate agency. Headquartered in Portugal, the company serves clients across the globe with offices in the Algarve and Spain. Led by Chris White, the founder, and CEO of the company, Ideal Homes has been able to build a reputation for delivering premium quality real estate services to savvy buyers and expert investors who want to buy holiday homes, permanent residences, and investment properties worldwide.
Media Contact
Company Name: Ideal homes international
Contact Person: Chris White – President
Email: Send Email
Phone: +1 (407) 459-9280, +351 289 513 434
Country: United States
Website: https://www.idealhomesinternational.com/ihtv