Widely acclaimed for the quintessential locales in which it develops luxury living communities, Ideal Homes International is featuring luxury vacation homes near Disneyland at a 10 percent discount for the first 10 units starting from the 5th of April.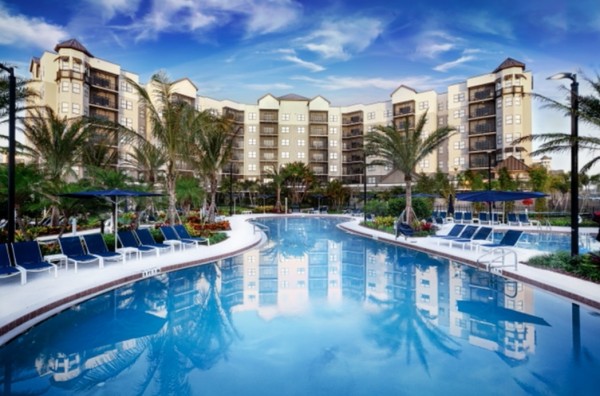 Ideal Homes International, the largest privately-owned real estate company in Europe Portugal, is combining unsurpassed living environments with equally outstanding surroundings near Disneyland to create an unrivaled purchasing opportunity for highly selective home buyers.
Florida's property market has seen a dramatic turnaround which has captured the attention of property investors from all around the globe. Now more than ever is the time to buy a property. While affordability is up, the number of homes available for purchase is on the decline. Ideal Homes International understand the market and understand what their clients' are dreaming for in a home. They have gone to an extra length to ensure customers receive the most coveted homes near Disneyland in Central Florida at a 10 percent discount.
The deal offered by the company is a fully furnished 2 and 3 bedroom luxury vacation homes starting from $350,000. This property feature some perks including an on-site full-service spa, its own lake and water-park and daily shuttle service to theme parks. Experience Community and Luxurious Florida Lifestyle with fun family and adventure in a world-class environment. The good news about the property situated just 6 miles from Disney is its availability at a 10% discount on the first 10 properties.
Chris White, the founder and CEO of Ideal Homes International explains, "Most people are aware that Florida is one of the world's top holiday destinations. This is why both local and international investors have helped spark the change in fortunes that has seen the increments in the value of the property. When you see an opportunity like the one we are offering, you had better put in a bid. It's all about the 'Act Now' mentality if you want to enjoy an exclusive deal on one-size-fits-all vacation luxury homes."
Ideal Homes International is confident in its skills to find the right home for both investors and home buyers. The company is always up for the challenge to make sure the customer comes first by finding great listings, purchasing and selling of properties from the investor's perspective, and all property management-related aspects in between.
If you're interested in this deal, please visit the Ideal Homes International website. You can also call them at +351 289 513 434 or send an email to info@idealhomesinternational.com.
About Ideal Homes International
Ideal Homes International is a multi-award-winning largest privately owned real estate company in Europe offering property for sale in the Algarve, Lisbon and Portugal. Headquartered in Portugal, the company has a dedicated team of friendly and experienced staff that is always ready to advise you on all aspects of property ownership in Portugal. With over 10 years of experience and Led by Chris White, the founder and CEO of the company, Ideal Homes has been able to build a reputation for offering properties of the best possible quality to their clients.
Media Contact
Company Name: Ideal Homes Property Near Disneyland
Contact Person: Chris White
Email: Send Email
Country: Portugal
Website: www.idealhomesinternational.com