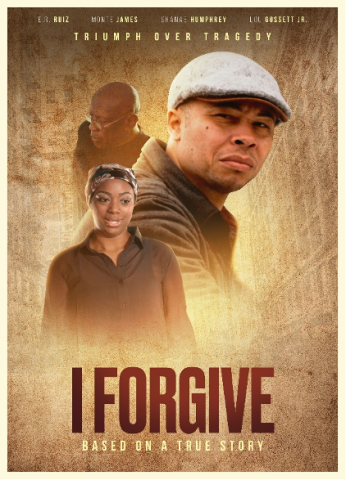 In the new faith-based movie "I FORGIVE," based on his true life narrative and scheduled for release through Bridgestone/BMG Global distribution on streaming platforms throughout the World, gospel recording artist Dr. Tony Davis presents a message of Forgiveness and Triumph over Tragedy.
In order to inspire, encourage, uplift, and change lives to be better and do better, "The National Increase Peace Foundation" is requesting organizations, schools, universities, churches, and other similar institutions to partner with or sponsor the red-carpet movie screening of "I Forgive."
Dr. Davis and his team are looking for possible partnerships and collaborations to screen the "I FORGIVE" movie at a church or a nearby theater in different communities. Because they want to spread a powerful message of forgiveness where ever it's possible to do so. The movie's theme is "Forgiveness" and "Triumphant Over Tragedy". Dr. Davis is a victim of gang violence, but he made the decision to transform his ordeal into a victory. What the enemy did for evil, God has turned around for his benefit and his glory! Dr. Davis stated that he discovered that forgiveness is a choice rather than a feeling, based on his own personal experience. The movie also makes a remark meant to motivate those who are thinking about joining gangs and changing their outlook regarding being a part of a gang.
Dr. Davis and his team are planning media appearances and movie screenings across the nation to interact with the public about his near-death experience as well, as the miraculous recovery of his voice and leg through forgiveness. The movie aims to inspire, uplift, and transform the thinking of those who are considering joining a gang by conveying a message of forgiveness. Within, the film "the voice of God" is done by Academy Award winner Lou Gossett Jr.
Tony Davis stood out as a man who helped those in need in a world that was rife with violence and hatred. Tony accidentally became a target in a gang battle through an ironic turn of events. Tony would never be the same because he was shot and left for dead. Tony could only turn to God and forgive whoever shot him, and by doing so, he was miraculously healed.
​Trailer Link of "I FORGIVE": Https://Vimeo.Com/523266075
For Film Screening and Media Interviews, Contact: 'National Increase Peace Foundation' (Dr. Davis) at (424) 285-0933
Rent or purchase on Amazon Prime Video: https://www.amazon.com/gp/video/detail/B09Z68156D/ref=atv_dp_share_cu_r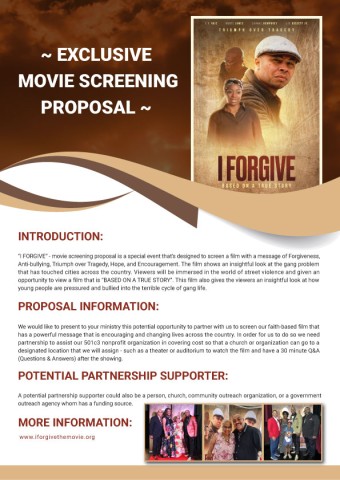 Media Contact
Company Name: National Increase Peace Foundation
Contact Person: Dr. Tony Davis
Email: Send Email
Country: United States
Website: www.iforgivethemovie.org