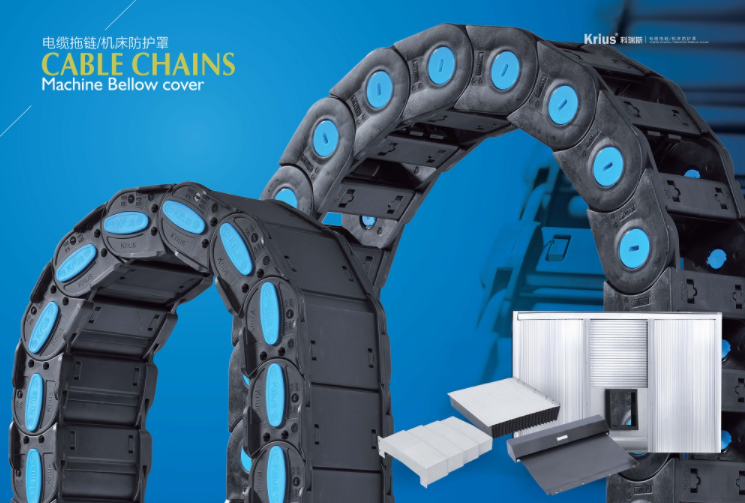 There is tips for wear and bear pressure for cable chain wire.
The using environment of drag chain wire is very complex, often oppressed by extrusion, so its abrasion resistance and pressure resistance is very important, conveying drag chain used in ports, mining, steel, chemical, automotive, packaging, logistics, oil and other industries, as a connecting wire for various mobile devices, underground mining, large hoisting equipment, gantry crane, gantry, cantilever, bridge type, swing arm lifting equipment, Marine grab, rubbish bucket, transportation, transportation equipment, mooring winch, crane and mobile crane and other equipment of the reel drum system. The relevant reel and reel system requires frequent cable collection and cable release, and the cable is in a continuous and frequent dynamic winding state. Under the laying environment of thousands of reciprocating motions and back and forth friction, a series of problems such as conductor core breaking, sheath cracking and easy aging will occur in the ordinary cable.
1. In order to increase the weather resistance and extrusion resistance of the cable, the insulation layer is made of ethylene propylene rubber material with high intensity of weather resistance and extrusion resistance.The insulation of ethylene-propylene rubber should be tightly packed on the conductor to ensure that its section has no visible bubbles and impurities, the appearance is round, the radiation is sufficient and easy to peel away from the conductor, so as to achieve the best insulation and protection effect.
2. In order to strengthen the structural strength of the whole cable and ensure the durability of the cable, a central stiffener is adopted.The central stiffener is composed of aramid fiber yarn and an irradiated ethylene-propylene rubber layer extruded from the aramid fiber yarn.In order to separate the cable cores to improve the insulation effect and strengthen the structural strength to improve the tensile strength and compressive strength, filler stiffeners were used. The filling reinforcing part adopts the fine xuan hemp rope, which will not increase the weight of the cable too much while realizing the above purpose.
3. In order to ensure the flexible cable, bending resistance, not easy craze, disconnect, aging, can withstand wind drag movement for a long time, can keep the cable when long trip and stability, prevent torsion and spiral, can in the process of drum winding tension of cable damage resistance and resistance torque produces spiral internal structure of cable damage, between the inner and outer sheath increased to strengthen the torsional layer (weaving interlining).
In summary, cable chain and wire are very important in CNC machine industry.
Media Contact
Company Name: Jiangsu Krius Machine Partsanp Accessories Co., Ltd.
Email: Send Email
Phone: 0086-15371491231
Address:No.59 Huacheng East Road, Lujia Town
City: Kunshan
State: Jiangsu
Country: China
Website: https://www.kriuschain.com/