Although marriage is a happy thing, but prepared marriage, must be a lot of men "pain"!
Those "two ears do not smell out of the window", by their parents "the whole process" of the new people are satisfied!
Do you know, from the wedding photos, wedding reception, invite friends, dress, dress, etc… A set of procedures to come, as long as a year, as short as four or five months, and need to consume great energy and enthusiasm!
In particular, choosing a dress is a test of a man's stamina and confidence!
In order to make this matter more relaxed and wonderful to get married, the gentry decided to teach men simple and direct three "anti step pit" skills, in the "limited budget" in the choice of the best wedding suit!Pothole prevention skills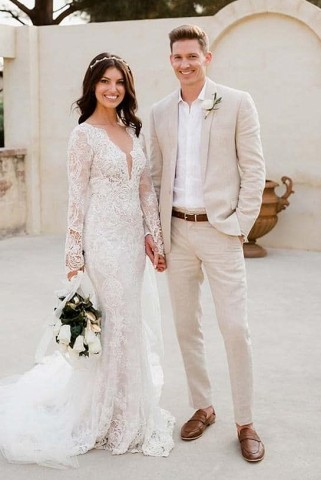 1. Why choose "wool fabric" whenever possible?
Whether at work or at a wedding, a plastic button or a scruffy sleeve, let alone the fabric that is considered the soul of a suit, can make you look bad at any time. Far look at the temperament, close look at the material! Don't be afraid to open the ingredients label on your suit. If it says "polyester," it's chemical.If you wear a suit made of chemical fiber, you must have this image in your mind:It was dull and greasy, with little elasticity; Very afraid of water, the more wash more deformation, slowly become hard and thick, in short, a pair of incomparable "cheap sense"!
Therefore, choose the suit thousands of don't choose cheap chemical fiber material, it will only expose your inferior clothes, and there may be a host of clothes, that would be embarrassing! But why is it that when someone wears something, it makes them look so fancy?It all comes from the look and feel of 100% wool! The softness and richness of pure animal fiber will amaze you both to the eye and the touch: there is such a big difference between a synthetic fiber and a pure wool suit! In addition to being soft and easy to reach, natural wool has many advantages: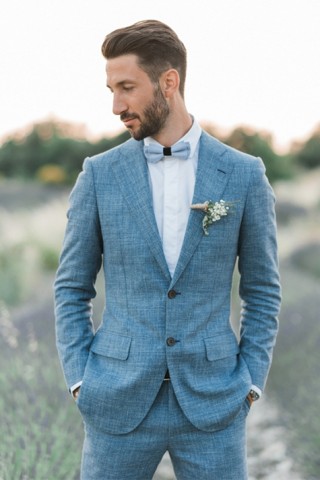 ◆ Regulate body temperature and breathable performance, extremely cold and extremely hot environment, it is the best choice!
◆ Fold leveling ability is strong, wear a whole day's suit in a slightly humid environment hanging a night, the fold like magic disappeared without trace!
◆ It is very comfortable to wear and has a long service life. If you can take good care of it, it will still be fresh after many years!
2. Why "tailor"?
Since I engaged in the custom industry, every day I recite the most is fit, fit, fit, maybe you are tired of hearing, but the truth is always worth repeating again! Fit is king! This is the most important dress code for any man.Off-the-rack suits are made to a "standard body size" of a size, ballbella is a good place to custmize a perfect wedding suit.
◆ If the shoulders are too wide, the head is small and the body is big!
◆ Or long sleeves, like stealing adult clothes!
◆ Or long legs, dirty and not energetic!In short, it is difficult to be satisfied with one thing and the other! So for most men, tailoring is very necessary!Especially for the groom-to-be who is about to be seen by the crowd, the customization can take care of every detail.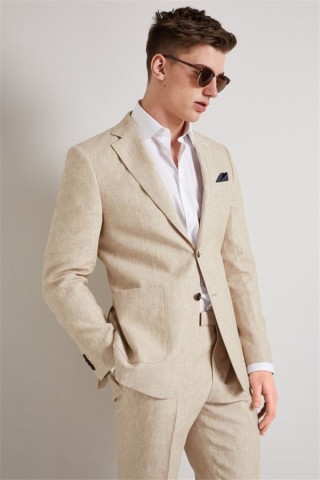 Media Contact
Company Name: Ballbella
Email: Send Email
Country: United States
Website: https://www.ballbella.com/