Founder of Lunar Capital, Reuben James formally made his mark as an entrepreneur par excellence with RJM Tax Exemption, an eCommerce consultancy firm
eCommerce is a thriving industry in the United States and around the world. Even though it has existed a long time, it became massively popular following the issuing of the lockdown to curb the spread of the COVID-19 virus. According to E-commerce Statistics by Hostinger, there are 24 million e-commerce websites worldwide and this number is increasing each day. Despite the growing number, eCommerce websites typically don't know how to navigate the tax side of the business.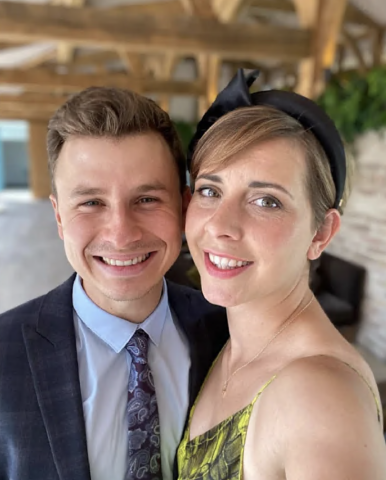 RJM Tax Exemption is a friendly, in-house company based in the UK. The company has a team of experts led by Reuben that specializes in offering US sales tax exemption services for both US and non-US based online resellers. Through their services, eCommerce businesses and owners can expect to save an average of 7% on their gross purchases and see their net profits boosted by 25%. Besides RJM's sales tax exemption service, the company also offers FBA and WFS sales tax filing subscription service, sales tax compliance, and US LLC/Corporation formation and EIN formation for US and non-US clients.
Through the direction and leadership of Reuben James, RJM Tax Exemption has helped hundreds of eCommerce businesses, earning a 5-star rating on Trustpilot. "Our staff have always had a strong sense of commitment to prioritizing the success of our clients' e-commerce businesses," explained Reuben James. "With our experience and understanding of the challenging world of e-commerce, we have built well-tailored services that meet the needs of our individual clients."
RJM Tax Exemption is a very successful business which has shown the necessary skills of Reuben to build and grow this company. Additionally to this company, Reuben James founded Lunar Capital. Reuben wanted to help the average investor that usually loses in the markets. He wanted to help educate them to make better financial decisions.
About Lunar Capital
Lunar Capital was founded by Reuben James as an all-in-one community on how to invest while benefiting from the access to investments that are currently working for him. Students can benefit from his decade of investing experience while networking with other students. For more information, head to https://lunar-capital.io/about/.
Media Contact
Company Name: Lunar Capital
Contact Person: Reuben James
Email: Send Email
Country: United States
Website: https://lunar-capital.io