New systems will be able to identify a customer by their voice, understand complex instructions and provide articulate and intelligent responses.
Artificial intelligence (AI) has already made significant inroads into the banking sector, showing promise in the areas of accounting, sales, and security. It is now estimated that more than two-thirds of financial institutions already utilize AI in some form or another, although few benefit from truly independent AI processes.
While many systems incorporate elements of AI, they still require some level of human interaction to operate. However, the technology is accelerating rapidly and in the near future, we are likely to see large sections of the banking world operating purely on AI.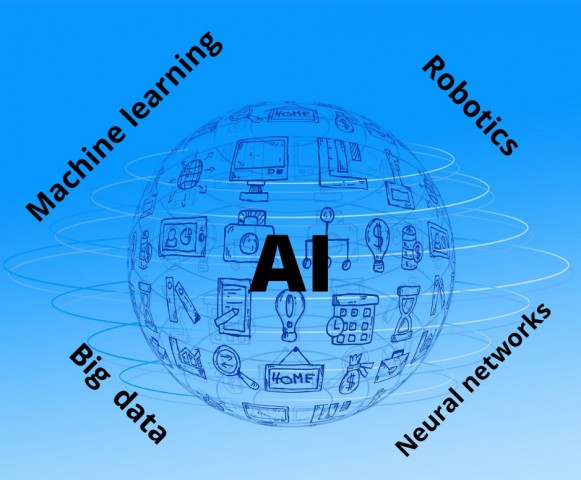 Where AI is making a change
Financial Advice
According to Deltec Bank – Bahamas – "When combining big data analytics with AI, banks can create a virtual financial assistant that knows your finances better than you do. These AI advisors will be able to provide instant financial advice to customers with a potentially higher degree of accuracy than human advisors."
The provision of instant, 24/7 financial advice plus the reduction in staffing costs is a no-brainer for banks. However, the technology relies heavily on shared data – and lots of it. For now, the technology is in its infancy but as big data advances and becomes more easily accessible, free financial advice could soon be available on tap.
Voice Recognition
Many industries are already using voice recognition software to handle support calls and reduce waiting times. While this software can be useful, it lacks a human element and is far from intelligent. Banks are working to integrate better AI into their voice technology systems in the hope of replacing human support staff altogether.
New systems will be able to identify a customer by their voice, understand complex instructions and provide articulate and intelligent responses. Over time, the need to visit a physical bank branch for assistance will become a thing of the past.
Predictive Analytics
Several industries have already begun experimenting with predictive analytics for functions like applicant screening. Using AI, these systems can quickly ascertain whether a prospective job applicant is worth interviewing or not.
Similar systems can be used in banking to filter out certain mortgage or loan applicants that aren't worth consideration. In credit scoring, AI can use FICO scores to help determine a candidate's propensity to default. This helps banks to identify unreliable customers and mitigate risk.
Fraud is another area where predictive analytics could prove highly beneficial. Most fraudulent activities follow specific patterns that aren't immediately recognizable to the human eye. AI-enhanced systems can instantly pick up on these patterns and stop fraud at the source.
Robotic Process Automation (RPA)
Despite huge leaps in digital technology, many traditional banks are still tied into using legacy systems that are too critical to retire. These systems often require mindless human interaction to operate and are a drain on resources.
Robotic process automation (RPA) combines AI with mechanical moving parts to replicate the activities of a human. Rather than simply operating in a set fashion, RPA's can assess a situation, make intelligent decisions and react accordingly.
Open Banking and Improved UX
With the vast majority of banking now done online, user experience (UX) is critical to the success of any financial institution. AI and machine learning can be used to adapt and personalize a banking app to best suit a customer's needs.
With open banking protocols on the rise, the growing provision of APIs is helping to develop more functional AI systems that can gather data from multiple sources. Over time, as a customer interacts more with a banking app, AI processes can continuously improve the user experience. This helps to provide better navigation, streamlined services, and targeted features.
Conclusion
As emerging digital banks continue to harness the power of AI, we will likely see a shift in power away from traditional banks that are slow to adopt the technology. This disruption of the financial services sector is already underway and heavy pressure is being placed on the competition. The speed and efficiency at which banks can implement AI will be a key component in their success.
Disclaimer: The author of this text, Robin Trehan, has an Undergraduate degree in economics, Masters in international business and finance and MBA in electronic business. Trehan is Senior VP at Deltec International www.deltecbank.com. The views, thoughts, and opinions expressed in this text are solely the views of the author, and not necessarily reflecting the views of Deltec International Group, its subsidiaries and/or employees.
About Deltec Bank
Headquartered in The Bahamas, Deltec is an independent financial services group that delivers bespoke solutions to meet clients' unique needs. The Deltec group of companies includes Deltec Bank & Trust Limited, Deltec Fund Services Limited, and Deltec Investment Advisers Limited, Deltec Securities Ltd. and Long Cay Captive Management.
Media Contact
Company Name: Deltec International Group
Contact Person: Media Manager
Email: Send Email
Phone: 242 302 4100
Country: Bahamas
Website: https://www.deltecbank.com/