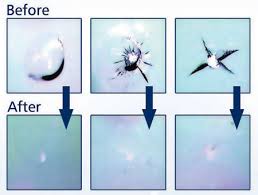 Leading providers of windshield repair, Patsco Windshield Repair, helps customers fix cracks on their windshields using their insurance coverage
The team at Patsco Windshield Repair is not resting on their oars of ensuring the safety of drivers and other road users across Houston, Texas by helping drivers fix windshield cracks and have the clearest possible vision of the road. In a related development, the company has become increasingly popular in recent times, with the windshield cracks using insurance further endearing the services offered by Patsco Windshield Repair to clients in and around the area.
The windshield of every vehicle remains an important part of the automobile as it ensures that drivers see the road clearly and do not pose a threat to other users. Unfortunately, windshield cracks can be a pain for most drivers as they do not only disfigure the car but can also distort the view of drivers. While several windshield repair providers have emerged across Houston, many of them do not meet the needs of clients in terms of comprehensiveness and accessibility of quality services. However, Patsco Windshield Repair has been able to change this narrative as substantiated by the range of solutions offered.

Patsco Windshield Repair helps clients to use their insurance to repair windshield cracks, with the company having a list of insurance providers that pay for the repair. The windshield repair company practically takes the stress away from customers, with a team of technicians doing the paperwork associated with the insurance claim and calling the company to verify the coverage. In line with the company's goal of ensuring the best possible experience to customers, Patsco Windshield Repair checks to ascertain the possibility of fixing the crack for free under an insurance cover, helping clients drive their car in style in less than thirty minutes.
For more information about Patsco Windshield Repair and the range of services offered, visit – http://patscowindshield.com and Twitter.
Media Contact
Company Name: Patsco Windshield Repair
Contact Person: Reginald McClane
Email: Send Email
Phone: (281) 804-0933
Address:5635 NW Central DR Suite E-100
City: Houston
State: Texas 77092
Country: United States
Website: http://patscowindshield.com