Harness the Power of Tailored Branding in Today's E-commerce Landscape. In today's e-commerce ecosystem, brand customization stands out as a strategy that can set businesses apart. Recognizing this potential, Honeycomm presents 'The Consumable System', a course tailored for those eager to master the art and science of brand customization. This live event is brought to you by SaazLife.
The Course: A Comprehensive Dive into Brand Customization
'The Consumable System' is more than just a course—it's a mentorship program. It offers a deep dive into brand customization, ensuring businesses can craft a unique identity that resonates with their target audience while also achieving optimal digital visibility.
Webinar: A Window into Brand Customization Excellence
Honeycomm, in its commitment to sharing knowledge, is hosting a webinar that promises to be an enlightening experience. Over an hour, participants will be introduced to the pillars of brand customization, culminating in a robust Q&A session.
Anish Chatterjea, reflecting on the course's significance, remarked, "Brand customization is the future. With 'The Consumable System', Honeycomm has crafted a course that's both comprehensive and actionable. It's set to be a game-changer."
Special Bonuses and More
The webinar isn't just about insights—it's a holistic experience. Attendees can look forward to special bonuses, designed to further their brand customization endeavors. And for those who can't make it to the live event, replays will ensure they're in the loop.
Elevate your e-commerce brand with Honeycomm's 'The Consumable System' webinar. Dive into brand customization.
Essential Details:
– Platform: Zoom
– Capacity: 1000 participants
– Replay: Up until October 16th
– Bonuses: Exclusive to the live event
– Registration: Via the link provided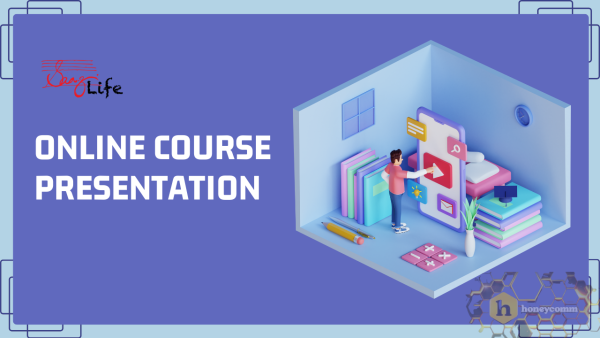 For those who can't embark on the live journey, Saazlife ensures that a replay option is available, ensuring that every explorer can chart their own path.
In the vast landscape of e-commerce, 'The Consumable System' promises to be the guiding star that lights the way.
E-commerce is more than just an online store—it's a strategy, a brand, and a customer experience. Recognizing the need for comprehensive training, SaazLife presents its live training on 'The Consumable System'.
In Conclusion:
With 'The Consumable System', Honeycomm is set to usher in a new era in e-commerce, where brand customization takes center stage. Don't miss out on this opportunity to be at the forefront of this revolution.
Contact Information:
For more details, reach out to Anish Chatterjea at saazpro@saa-z.com
Media Contact
Company Name: SaazLife LLC
Contact Person: Anish Chatterjea
Email: Send Email
Address:1621 Central Ave
City: CHEYENNE
State: WY
Country: United States
Website: theconsumablesystem.info