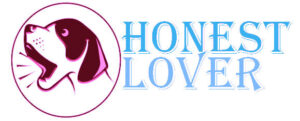 Free online resource for canine lovers, Honest Dog Lover, delivers new dog training techniques in latest publications
The team at Honest Dog Lover has again reiterated their commitment to providing the best possible dog care for everyone, irrespective of their location, with the recently posted articles on dog training techniques. The new set of publications covers different aspects of dog training, with simple-to-implement yet effective tips for getting the best out of the pets every canine.
Dogs have been rightly described as man's best friend, a claim substantiated by the increasing number of dogs as pets. Unfortunately, millions of people across the globe have not been able to enjoy the best of companionship with their favorite pets, often due to inadequate care. However, Honest Dog Lover aims to change this narrative by making the latest training techniques and pet care resources available to as many dog owners as possible worldwide.
Honest Dog Lover has built a reputation for providing users with the best and latest practical, real-life tips, and training advice to help pet parents give optimal care to their dogs. In a recent post titled "How to Properly Train a Dog with a Shock Collar," the platform shares dog training tips on how to teach dogs cute and funny tricks, distinguishing between right and wrong actions, and developing behaviors to accustom the pet to domestic living.
For more information about Honest Dog Lover and the plethora of resources offered, visit – https://honestdoglover.com/.
About Honest Dog Lover
Honest Dog Lover is a free online platform created to help pet parents train their puppy or dog. The goal is to provide the best possible dog care for everyone, furnishing users with dog obedience training articles and tips from a professional dog trainer to cover different training issues.
Media Contact
Company Name: Honest Dog Lover
Contact Person: Zeem R. Curry
Email: Send Email
Phone: +1 817-999-6741
Address:12488 Mcdougald Rd
City: Broadway
State: North Carolina
Country: United States
Website: https://honestdoglover.com/