The second wave of the coronavirus means that employees will be working from home again to curtail the increasing number of COVID-19 cases. However, it will not be without effective supervision from their employers this time. With the launch of DeskGate, a remote monitoring software, employers can keep an eye on company staff during work hours. With the distinct features on the software, monitoring via DeskGate may prove to be more effective than human interaction.
Studies into the private sector revealed that employers were concerned about a potential loss in staff productivity. Conversely, employees were worried that their performances may not be well understood, and rated accordingly. With DeskGate, employers can have their eyes on their personnel using the monitoring and tracking software. It carries out performance analysis by calculating the active working hours of employees.
Some companies have gladly taken to the agenda to normalize the remote working model in lieu of the COVID-19 pandemic. However, companies and employers with performance concerns cannot wait to return to their offices. But with the recent increase in the number of COVID-19, that might not be happening soon. Considering the effectiveness of the DeskGate software, working from home could be crucial to ensuring effective social isolation. Several companies will consider making the remote working model permanent with the software's unmatched capacity to monitor and control operations. Turan Can, General Manager of staff monitoring and tracking software DeskGate, said: "Social isolation does not mean disruption of jobs or loss of performance. Even if the second wave of the pandemic comes, it is possible to keep the efficiency of working with technology under control."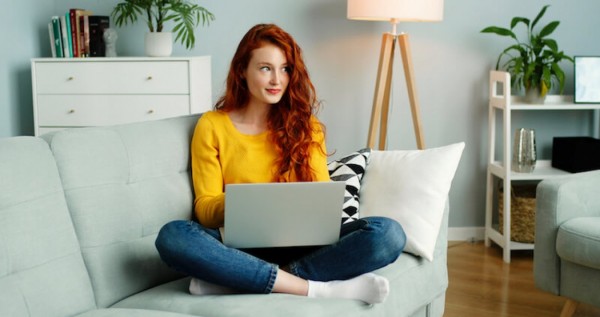 Active working hours can be calculated with the software
When installed on employees' computers, the personnel monitoring and tracking system software allows managers to be in direct contact with employees through a single panel. This has proven to be an effective solution to ensure the balance of trust between employees and managers. This way, current workflows can be maintained or improved on. Turan Can said, "With today's technology, we can move the manager – staff relationship in a physical office environment to a digital environment. It is possible to monitor user screens in real time from the management panel in the system we offer, to determine input and output times with the computer opening-closing Times report, to see how much time is spent on work related websites and programs, and to analyze active working hours based on minutes. The main objective here is to make managers ' control mechanisms based on healthy foundations and to enable employees in companies that have switched to a remote working model to be evaluated by their managers with data-driven and more importantly, objective outputs."
Allows Remote workers to Show Productivity
With regards to the remote working model, DeskGate does not only cater to the concerns of employers, but also employees. Turan Can said: "The concerns of senior executives in companies regarding the remote working model are based on the idea that control mechanisms will be weakened. On the flipside, employees think that the effort that they put into their jobs will not be understood enough. At DeskGate, we offer a solution that enables remote employees to evaluate their operational involvements with many options such as productivity monitoring, detailed reports and remote connection. In this way, we can measure the employee's commitment to the task during the day, helping them both work peacefully in their own homes and allow the entire company staff to focus on staying healthy with peace of mind."
In accordance with the Law on Protection of Personal Data
Concerns about the acquisition and use of data of employees' personal data were addressed by Turan Can. He highlighted that the personnel tracking software will be used in compliance with the Personal Data Protection Law (GDPR). Turan Can said, "GDPR includes laws for the protection of the fundamental rights and freedoms of all individuals. In this context, it guides how employees use DeskGate. Employers only need the personnel monitoring and tracking software to see how long employees work via remote connection and what software they spent most of their time on. And these are all completely compatible with the GDPR regulation. Here, the most important responsibility of companies is that they keep their data records in the central office in accordance with the GDPR."
For more information, use the media contact information below.
Media Contact
Company Name: DeskGate Technology
Contact Person: Turan Can
Email: Send Email
Country: Turkey
Website: https://www.deskgate.com/en/default