Homart Pharmaceuticals Pty Ltd (Homart) is a successful Australian nutraceutical and dairy brands owner with a manufacturing facility and global distribution channels. Homart employs more than 200 professional staff based in Australia. It is a uniquely Australian company as it specializes, and has been successfully manufacturing in human health supplements, dairy powder, skincare, and pet health supplement products in its licensed pharmaceutical cGMP facility for 30 years, as well as distributing these products locally and throughout Asia and the world.
On the 19th November this year, Homart hosted almost 400 VIPs who have all contributed to Homart's successes, to a huge celebration gala dinner and show in the Sydney Town Hall, Sydney Australia to celebrate the many achievements of Homart over the past 30 years. These distinguished guests included the Hon Jonathan O'Dea MP, Speaker of the NSW Legislative Assembly, and the Hon Dr Geoff Lee NSW Minister for Corrections, to represent the Australian Government to congratulate Homart's great achievements and contributions to Australia. There were also many VIP guests: Mr. John Sidoti MP, Ms Helen Sham-Ho former MP, Dianne Tipping Chair of Export Council of Australia, Ms Helen Sawczak Senior Commissioner of Greater China of Investment NSW, Ms Alison Airey CEO of ACBC, also many VIPs from overseas including China, HK, Tiawan, Vietnam, Malaysia, Thialand, Japan, Dubai, Europe, USA as well as from Australia and New Zealand.
Homart was founded by Lynn Yeh in Sydney Australia in 1992, and has grown strongly over the last 30 years to a large brand and the manufacturing company it is today. It has established three cGMP manufacturing factories, including its latest factory spanning 15,000 sqm which is the equivalent to two soccer field sizes. It has also obtained 9 Australian and international manufacturing licences, including Australian TGA medicine manufacturing licence, USA FDA manufacturing licence, Australian organic manufacturing licence, Australian and China dairy manufacturing licence, Australian APVMA licence, International IOS licence and many more. Homart has been manufacturing more than 1,000 different products for its clients, and has also been distributing these products locally in Australia, and many other international regions.
Homart also has its house brands, Spring Leaf, Top Life, Grandpawpaw, Cheri, Autili and Petmima to cover a wide range of products encompassing human health supplements such as vitamins, minerals, nutritional oils, and herbal products. Skincare products such as hand cream, face serum. Moisturizing masks and toothpastes. Dairy products such as lactoferrin powder, formulated milk powder, milk tablets and pet supplements such as pet vitamins and minerals.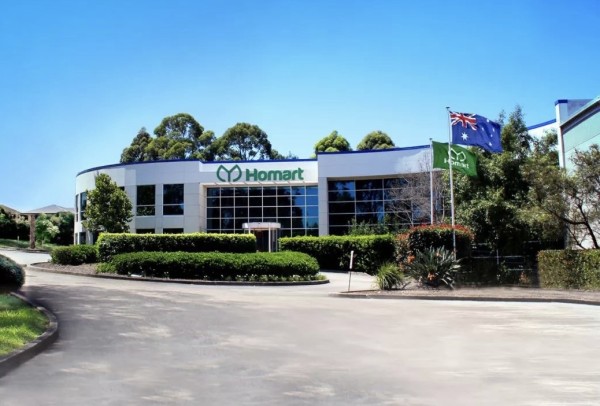 In the last 30 years, Homart's efforts, achievements, and contributions are also widely recognized by winning 17 business and industrial awards both internationally and in Australia.
Today, Homart is not only continuing to grow strongly year-on-year, but is now also actively investing in other private and public listed companies that can provide strategic growth and synergies for both Homart and those companies, such as its recent investments in Australian listed companies JAT and Wellnex Life. On top of the existing organic growth at around 30% per year, Homart is also actively looking at further acquisition of private and public companies to boost its growth in the next 5 years to advance its value to the industry partners and community.
Media Contact
Company Name: Homart Pharmaceuticals Pty Ltd
Email: Send Email
Country: Australia
Website: https://www.homart.com.au/