Brimming with a passion few can rival, Revail Sidhu has just reached a milestone that exemplifies what hard work and dedication to a cause can accomplish. Beginning IN 2020, In just a few months since this high school entrepreneur entered the lucrative world of e-commerce and social media, he has notched up a whopping $270,000 plus in sales. What's more beguiling is that it is only the start of a journey for him.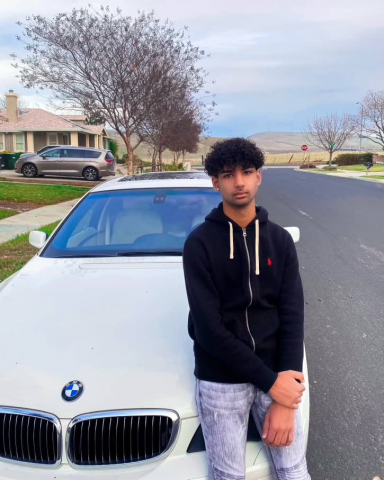 Revail Sidhu first earned fame for his LED light store company. Tasting success, he began to conceptualize new brands, committing all of his time to aim at the top. Revail is also an athlete, and thus knows what it takes to be a high performer. Early success thus guided him to consider business as the field he wanted to focus on.
Today, Revail is the CBO of trading platform 005MGX and the vice-president of YBG, a social media and content creation firm. 005MGX began with a deep reflection on how social acceptance and pressure were barriers to success. The company aimed to set new social standards and also offers many services, including those in e-commerce and real estate. For Revail, this is precisely the work culture in which he delivers his best.
The Young Boss Group is another major arena for Revail, where he works along with Gen Z innovators. The team is young, full of zeal, and carries the potential to scale higher peaks of success. The company has earned the trust of its clients, for whom it manages social media profiles and other services include content creation, music, e-commerce, e-learning, and social media marketing.
"At YBG, we are hungry for success, and allow our dreams to dictate what we do. For us, it is important to take the initiative, and these are thus the motivating forces behind the growth of YBG," says Revail.
Early achievements have set Revail apart from the competition, giving him the pride of place in an exclusive room full of chosen entrepreneurs. Revail hasn't allowed success to get to him, and he maintains a positive and top-class work ethic at all times, willingly sharing his experience, insights, and motivating forces with other young and upcoming entrepreneurs.
For more information, please visit: www.005mgxco.com and www.YoungBossGroup.com
Media Contact
Company Name: 005MGX & YoungBossGroup
Contact Person: Revail Sidhu
Email: Send Email
City: Livermore
State: California
Country: United States
Website: 005mgxco.com