Social media has revolutionized the way people interact and connect across the globe. There are a number of social media apps available in the modern times, each with something new and different to offer to the user. HIDIO is a new social media app developed by PT HIDIO GRUP INDONESIA, but vastly unlike any other on the market. HIDIO removes the usual barriers or walls that exist between users and their content, and gives a powerful boost to new content and media creation. This ultimately leads to an environment where users can be themselves online.
HIDIO – Social Media on Map puts an end to hoax content on social media by allowing you to claim virtual zones on the map, upload real photos and browse genuine photos uploaded by others. With the HIDIO app, users can only capture and post photos in real-time and tag the photos to zones on the map.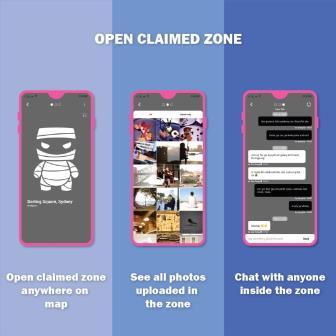 Zones can be claimed or unclaimed. Photos posted in any zones are available for everyone to view. You may also make the photos private, so only your friends can see them, and nobody knows their location.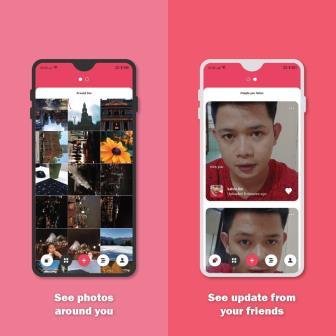 In the "HIDIO – Social Media on Map" app, you can see real content from your surroundings or from every corner of the world. This is a wonderful way to make friends, follow them, check their posts and socialize with them in an unique way. By owning virtual land (zones) on the HIDIO app, you can make your universal photo appear in all the zones you own.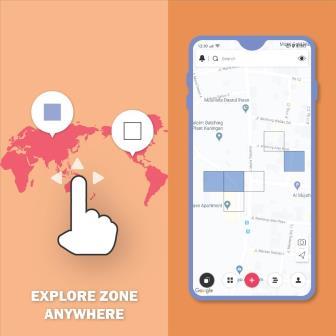 Tired of hoax content on social media? Looking for a social media app to browse content from real people? Want to own virtual land on the map? Your search ends here. HIDIO lets you see only real content from your surroundings in every corner of the world. It makes you see what you can not see before, around you, far from you, or hidden from you. It enhances your views and erases that ignorance.
PT HIDIO GRUP INDONESIA has proudly announced that its innovative social media app is now available on Google Play Store worldwide. The app is all about making ideas possible and introducing dreams to reality.
For more information, visit www.hidio.io
To download the app for your Android device please click the link below: https://play.google.com/store/apps/details?id=co.hidio.android
Media Contact
Company Name: PT HIDIO GRUP INDONESIA
Contact Person: Media Relations
Email: Send Email
Address:The City Tower, Lt. 12-1N Jl. MH Thamrin No. 81
City: Menteng 10310
Country: Indonesia
Website: www.hidio.io