Guangzhou, China – HFUmbrella, a leading manufacturer of professional digital printing umbrellas, is proud to announce the launch of its new line of custom-printing umbrellas. With over a decade of experience in the industry, HFUmbrella is proud to offer the most comprehensive customization options available, making them the go-to choice for anyone seeking a personalized umbrella.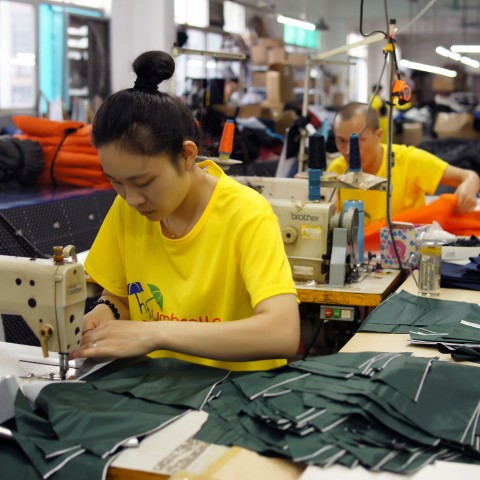 What sets HFUmbrella apart from the competition is its state-of-the-art digital printing technology. As the only China umbrella manufacturer with 10 sets of digital printing machines, HFUmbrella is able to produce high-quality umbrellas with vibrant color. Additionally, customers can take advantage of the company's free sample customization service to see their designs come to life before making a final decision.
Another unique aspect of HFUmbrella is its commitment to small businesses. With no minimum order required, HFUmbrella is the perfect choice for small businesses looking to add a personal touch to their products. The company's strict quality control measures ensure that each umbrella is of the highest quality, and customers are provided with a detailed quality report.
For those looking for the ultimate convenience, HFUmbrella also offers door-to-door service, making it easier than ever to receive your customized umbrellas.
"We believe that the ability to personalize your own umbrella is the ultimate expression of individuality and style, and we are proud to be at the forefront of this exciting new trend," said Justin, Production Manager of HFUmbrella. "Our state-of-the-art digital printing technology, free sample customization service, and commitment to small businesses sets us apart from the competition and makes us the go-to choice for anyone seeking a personalized umbrella."
For more information about HFUmbrella and its custom printing service, please visit the company's website at https://www.hfumbrella.com
Media Contact
Company Name: Huifeng Umbrella Co.,Ltd.
Contact Person: Justin
Email: Send Email
Phone: 86 135 277 505 21
Country: China
Website: https://www.hfumbrella.com