When a film director learns he's on the brink of death, chances are he won't survive. But if he does, he must relearn how to live.
Los Angeles, CA – Jan 10, 2020 – Live a life to die for.
Past cinema legend and Oscar nominee Hector Babenco's (Kiss of the Spider Woman, Carandiru, Pixote) final feature film, MY HINDU FRIEND (aka 'Meu Amigo Hindu'), will receive a limited U.S. theatrical from ROCK SALT RELEASING this Jan. 17th – 24th, learned Deadline exclusively.
Originally released in Brazil, MY HINDU FRIEND internationally premiered at the Montréal World Film Festival in 2016 where DaFoe was awarded 'Best Actor'. The film's release was put on hold due to Babenco's untimely death in July of that year. Swept up by ROCK SALT RELEASING, MY HINDU FRIEND will embark on a limited week long theatrical beginning Jan. 17, 2020 (NY, LA, Cleveland, Detroit, Boston, Minneapolis, ATL, Phoenix, FL, Washington, Chicago).
Co-written by Guilherme Moraes Guintella (Principal Dancer, Instigated, Sintonia series), MY HINDU FRIEND was inspired by Hector Babenco's life story, starring his friends and family as characters. Mirroring Babenco's personal journey, four-time Oscar nominee Willem Dafoe (Spider-Man, The Grand Budapest Hotel, The Florida Project) stars as 'Diego', a talented American filmmaker, whose life is quickly disrupted after being diagnosed with lymphatic cancer. Tempestuous and close to death, Diego marries the beautiful 'Livia' (Maria Fernanda Cândido) before heading to Seattle for life-saving treatments, including receiving a bone marrow transplant. During treatment Diego meets a young Hindu boy (Rio Adlakha), with whom he plays chess with while sharing stories and future dreams. Through a series of heart-wrenching events and a surprise visitor, chances are he won't survive. But if he does, Diego must relearn how to live and how to rediscover his sexual liberation.
As a celebration of life, MY HINDU FRIEND is a story about rebirth – someone who suddenly loses everything: his career, friendships, and sexual life, as he finds himself having to start over again.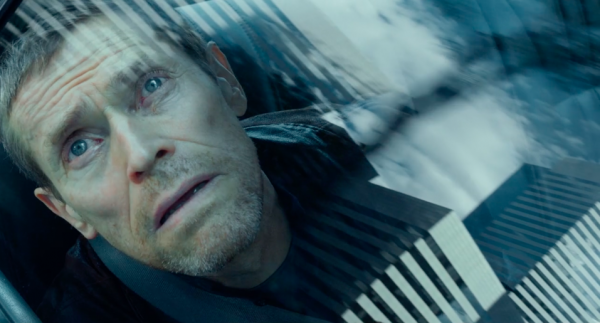 MY HINDU FRIEND will embark on a limited week long theatrical from Jan. 17th – Jan. 24th in select theaters: Kent Theater (Brooklyn, NY), Laemmle Glendale (CA), Classic Cinemas (IL), Gloucester Cinema (MA), Aurora Cineplex (GA), Harkins Shea Scottsdale (AZ), Emagine Canton (MI), Atlas Cinemas Diamond Center (OH), St. Michaels Cinema (MN), Flagship Cinemas Homestead (FL) and Galaxy Cinema Monroe (FL).
Watch the trailer for MY HINDU FRIEND here: https://www.youtube.com/watch?v=isuyOnsPv0U.
Alongside Dafoe, MY HINDU FRIEND stars Brazil's top, award-winning talent including, Maria Fernada Cândido (Dom, Edge of Desire series, Terra Nostra), Reynaldo Gianecchini (Family Ties, Shades of Sin, Belissima series, Seven Sins series), Selton Mello (The Mechanism, The Movie of My Life, Trash), Bárbara Paz (Viver a Vida, Marisol, Manual Para Atropelar Cachorro, Seize the Day) and Guilherme Weber (Desert, Shades of Sin, The Big Catch).
To attend or for screening/press inquiries, please contact jenna@tricoast.com and for more information, please visit: http://rocksaltreleasing.com/my-last-friend.html.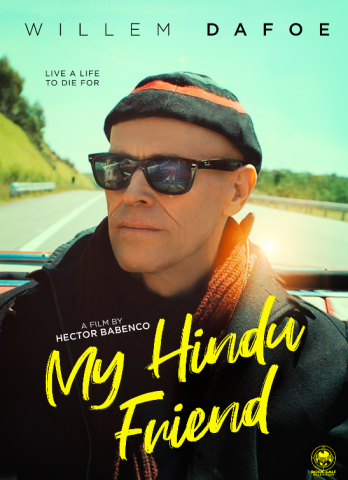 MY HINDU FRIEND (2019, 124 min.) Directed and written by: Hector Babenco. Co-writer: Guilherme Moraes Guintella. Producers: Hector Babenco, Jeremy Thomas, Marcelo Torress. Editor: Gustavo Giani. Cinematographer: Mauro Pinheiro Jr. Original music: Zbigniew Preisner. Brazil, English. O2 Productions, Rock Salt Releasing, Producer's representative: The Movie Agency.
Production Company: O2 Productions.
ABOUT ROCK SALT RELEASING: Daisy Hamilton curates artistic, award winning auteur films for worldwide theatrical release.
About TriCoast Worldwide:
TriCoast Worldwide is a premium international sales agent, representing the best of US and international films at all the major film markets. Sister company to TriCoast Entertainment and TriCoast Studios, the company is located at the Studio facility in Culver City, Los Angeles.
Founded by: Strathford Hamilton and Marcy Levitas Hamilton.
Visit: http://rocksaltreleasing.com.
Media Contact
Company Name: TriCoast Entertainment
Contact Person: Jenna Wilen
Email: Send Email
Phone: 3104587707
Address:11124 Washington Blvd.
City: Culver City
State: California
Country: United States
Website: http://www.tricoastworldwide.com