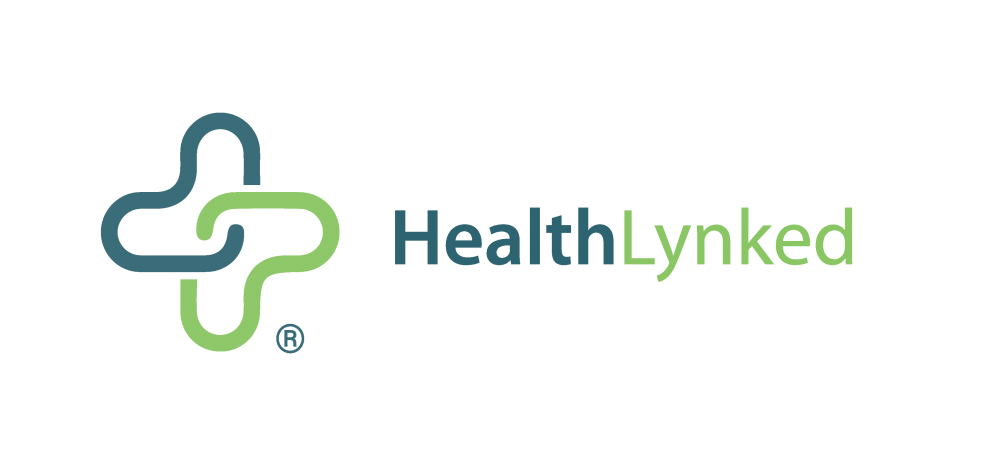 HealthLynked Corp. (OTCMKTS: HLYK) stock moved higher on Tuesday following news that the company's CEO invested $3 million to help fast-track strategic initiatives. The investment comes as HealthLynked continues to build its position as a leading "Global Healthcare Network" that is taking advantage of new technology and market opportunities to transform healthcare.
Responding to the need for change, HealthLynked has pioneered and implemented a solution for both patient members and providers to improve healthcare through the efficient exchange of medical information. That initiative has provided a way to educate patients and improve healthcare around the world. Moreover, the past 12 months may have been the most productive period in the company's history, and its accomplishments set the stage for a potentially transformative period for growth by continuing to innovate and deliver on its goals to connect patients and doctors around the world. The substantial investment will accelerate that opportunity.
A Milestone Filled 2019-2020 Creates Momentum
To investors following HealthLynked, they know that the past twelve months have created a broad foundation for growth. Those just meeting the company are getting introduced to the synergies from each project and asset that are coming together to create a comprehensive and integrated patient-centric platform to build shareholder value.
While each piece adds value, the most tangible milestone achieved over the past year has been the 49% increase in revenues during the first two quarters of 2020 compared to last year, despite the impact of COVID-19 on healthcare services. That growth is expected to continue by leveraging innovative market tools such as Cost Lynk, the company's nationwide pricing tool for medical services that use zip code and hospital locations to compare the cost for common medical services. Cost Lynk launched in January and was the first of several additional product launches.
In March, HealthLynked launched its COVID-19 tracker app that quickly became the number one most downloaded medical app for the month in the Apple Medical Store with over 3 million downloads worldwide. The iOS and Android capable app provides continuous and updated data from the CDC and WHO and includes a detailed global map tracking the virus, the latest twitter feeds, and a real-time chat for users to engage with people from around the world to share information. The real-time chat function has specific rooms monitored by healthcare professionals dedicated to countries from around the world, allowing users to communicate in their own language.
In July, the site had more than 100,000 active chat users and surpassed more than three million downloads. Download the COVID-19 tracker app HERE.
Acquisition Of Cura Health And Launch Of HealthLynked University
The year also brought in new assets. In May, HealthLynked completed its acquisition of Cura Health, an ACO (Accountable Care Organization). This strategic acquisition positioned the company to receive revenue from Medicare through its shared saving program. That deal expands its global network and focuses on improving care and reducing costs through its technologies and related services. These new divisions are expected to create significant value for their patients and physician members worldwide and may represent just the first of other planned acquisition strategies. In its Tuesday press release, the company noted that with its new cash infusion, they are well-positioned to execute its M&A ambitions despite the COVID-19 pandemic.
In June, the company launched its HealthLynked University, an online resource to educate patients and healthcare providers on a wide range of important medical topics. HealthLynked University offers an extensive library of educational content for both healthcare providers and patients. Currently, there are more than 100 unique videos covering issues such as Asthma, Measles, Nephrotic Syndrome, Lymphoma, Hypertension, and Diabetic Ketoacidosis. The University also offers a wealth of information on COVID-19, with 63 unique videos available to users.
HealthLynked CEO, Dr. Michael Dent, expects more growth in 2020.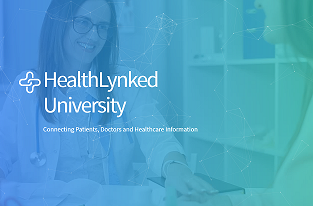 Planned Uplist And New Acquisitions Can Round Out Catalyst-Filled 2020
According to Dr. Michael Dent, CEO of HealthLynked, the company has several exciting projects that will be completed this year to drive additional revenue, patient engagement, and shareholder value. Those initiatives are leveraged on the HealthLynked global healthcare network to improve the way healthcare is delivered, offer innovative technologies, medical services and improved healthcare management for patients and providers.
Further, the substantial equity contribution from Dr. Dent demonstrates a commitment to the company and shows confidence in his team to continue executing its business plan. In a tell from the company, the press release also inferred that the investment moves HealthLynked closer to its goal to up-list to NASDAQ, provides working capital for the foreseeable future, and gives the company an ability to pay off debt and fund planned acquisitions.
Thus, while the first half of 2020 has been strong, the back half may get stronger. And as the benefits become more known to both patients and providers as to how the HealthLynked cloud-based platform can provide a seamless flow of information, its ability to monetize its innovative platforms may gain traction. That result should keep HealthLynked on an investor's shortlist for consideration.
Additional information about HealthLynked Corp., its COVID-19 tracker app, and its company initiatives can be found by visiting www.healthlynked.com.
Disclaimer
This communication was produced by PCG Digital Holdings, LLC, and affiliate of PCG Advisory Inc., (together "PCG"). PCG is an integrated investor relations, communications and strategic advisory firm. The information contained on this may be 'Paid Advertising' for purposes of Section 17(b) of the Securities Act of 1933, as amended (together with the rules and regulations there under, the "Securities Act"). PCG may be compensated by respective clients for publicizing information relating to its client's securities. For more information in terms of compensation received for services provided by PCG, see the pertinent advertising materials relating to the respective client. By accessing this Site and any pages thereof, you agree to be bound by the Terms of Use and Privacy Policy.
PCG is not a registered or licensed broker, dealer, broker-dealer, investment adviser nor investment manager, nor does PCG engage in any activities that would require such registrations. PCG does not provide investment advice, endorsement, analysis or recommendations with respect to any securities, and its services to or statements about its clients should never be construed as any endorsement of or opinion about any security of any client. No information contained in this communication constitutes an offer to sell, a solicitation of an offer to buy, or a recommendation of any security or any other similar product or service regardless of whether such security, product, or service is referenced in this communication. Further, nothing in this communication is intended to provide tax, legal, or investment advice and nothing in this communication should be construed as a recommendation to buy, sell or hold any investment or security or to engage in any investment strategy or transaction. For full disclaimers, including compensation received for professional services, please visit www.pcgadvisory.com/disclosures
Media Contact
Company Name: PCG Digital Holdings
Contact Person: Kenny Ellis
Email: Send Email
City: New York
State: New York
Country: United States
Website: https://pcgadvisory.com/