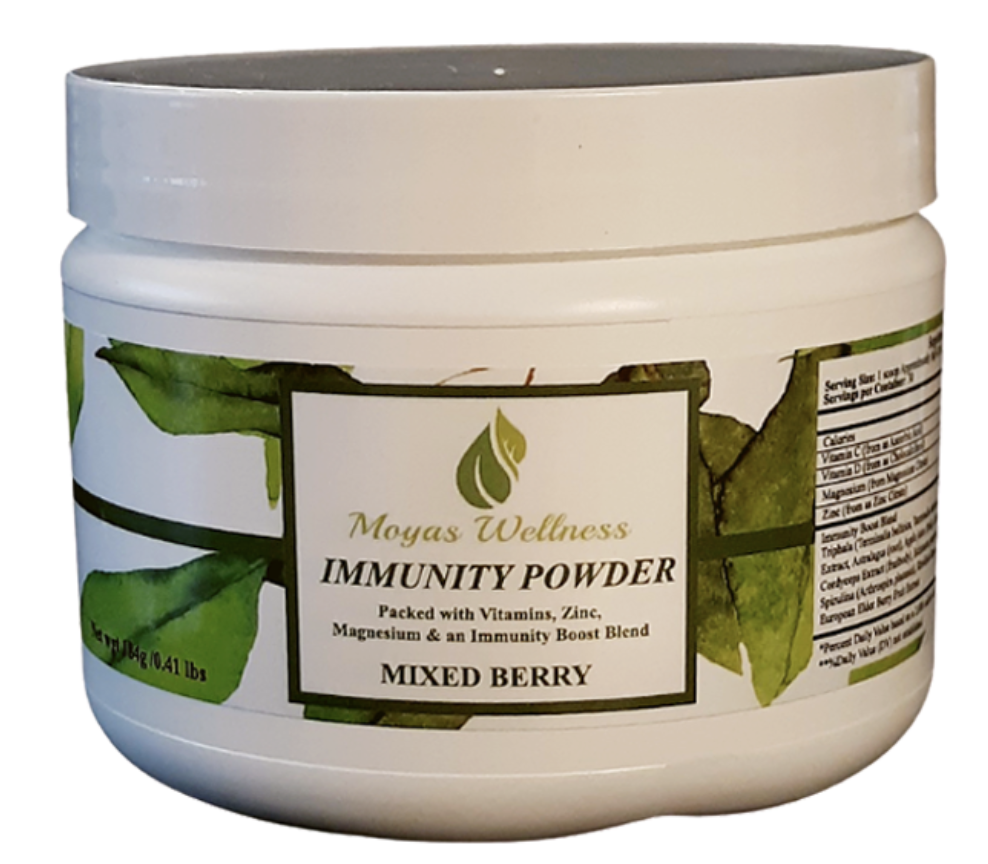 December 1, 2020 – With the coronavirus triggering increased demand for stronger immune systems, the team at Moyas Wellness Solutions has today launched "Moyas Wellness". The immune system-boosting product is rich in vitamins, minerals, antioxidants, and other natural ingredients that improve and maintain immunity against germs and diseases. According to a report from On Health, the ingredients contained in Moyas Wellness are proven to boost immune systems.
Moyas Wellness Solution has been founded to help individuals improve their wellness and maintain optimal health with the help of immunity boosters. Apart from health products, Moyas Wellness Solution also offers a plethora of laboratory services.
The immunity booster capsules and powder from Moyas Wellness carry essential vitamins and minerals, including Vitamins C & D, magnesium, zinc, and powerful antioxidants such as plant extracts of Echinacea, Elderberry, and Cordyceps. With these multi-system protectors, it is easy to keep the body balanced and protected, ready to fight germs anytime.
"Our immunity support supplements contain antioxidants and plant extracts that defend all body systems against infections and help them regulate properly," says a spokesperson for Moyas Wellness.
Maintaining a strong immunity and timely and regular testing are two ways to ensure emergencies don't strike without announcement or take one by surprise. Immunity boosters are thus hogging the limelight today like at no other time. Luckily, medical science has learned about what ingredients can help improve and maintain everyday immunity against common pathogens, bacteria, and viruses.
Staying healthy through preventive measures is quite often the smartest way to keep healthcare expenditures under control. Moyas Wellness aims to offer products that allow people to switch to healthy behavior and lifestyles, with immunity boosters and timely lab tests. Wholesale and affiliate inquiries are welcome.
For more information, please visit: www.Moyaswellness.com
Facebook: https://www.facebook.com/MoyasWelIness/
Instagram: https://www.instagram.com/MoyasWellness/
Media Contact
Company Name: Moyas Wellness Solutions
Contact Person: Grace Williams
Email: Send Email
Address:4182 Worth Ave
City: Columbus
State: OH 43219
Country: United States
Website: https://www.moyaswellness.com/