Chippewa Falls, Wisconsin – As a proud community partner of Chippewa Startup Week, Chippewa Economic Development Corporation is excited to announce the upcoming event, "HATCH 2023: An Idea Pitch Competition" taking place on Wednesday, November 15th at River Bend Winery in Chippewa Falls.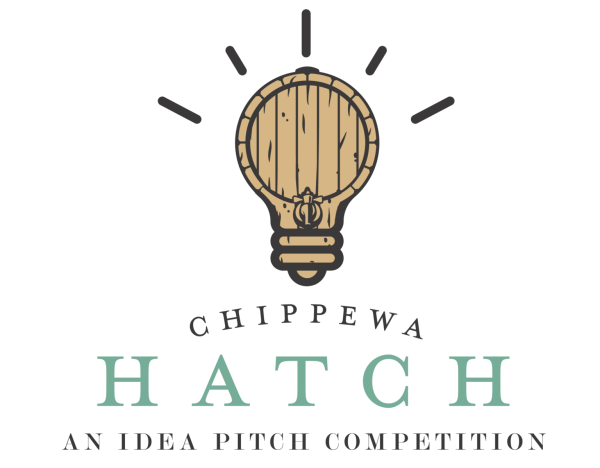 This year's HATCH is designed to encourage and support the local startup ecosystem. It provides a platform for entrepreneurs and innovators to pitch their unique business concepts to a panel of seasoned judges and audience. The event brings together aspiring entrepreneurs, investors, and community members.
HATCH winners will take away some great prizes. The grand prize winner will not only walk away with $5,000 to fuel their idea, but will also earn an exclusive slot on The BEAR (Business Expansion AND Retention) Discussion Podcast. An Audience Choice winner will receive three months of coworking at The Coven, along with a $500 gift certificate to use at Badgerland Printing. The prizes are made possible by generous sponsors, including M3 Insurance, Security Financial Bank, C & N Manufacturing, and Benedict Sale and Service. More exciting prizes are still being added to make the event an even more valuable opportunity for aspiring entrepreneurs.
This year, HATCH is hosting a "Taste of Chippewa" reception. This showcase features some of the Chippewa Valley's local food businesses, including offerings from River Bend Winery and Bees Knees Cheesecakes.
Key Event Details:
Date: Wednesday, November 15th
Time: 6-9 pm
Location: River Bend Winery and Distillery, 10439 33rd Avenue, Chippewa Falls, WI 54729
Tickets and Registration: General admission tickets are $7 and Pay per Zoom tickets are $27. Tickets are sold on Eventbrite. https://www.eventbrite.com/e/hatch-2023-an-idea-pitch-competition-tickets-740300778557
Chippewa Valley's community business organizations are actively participating this year by nominating and submitting an entrepreneur to pitch their innovative ideas, including the UW-Eau Claire Entrepreneur Program, Red Letter Grant, Eau Claire Area Economic Development Corporation, Small Business Development Corporation (SBDC) of Eau Claire, The Coven, and Chippewa Valley Technical College (CVTC). The Chippewa Economic Development Corporation is also selecting a candidate from applications submitted by the public, ensuring that all entrepreneur voices of the Chippewa Valley are given the opportunity to participate. All of the local business and academic organizations that participate underscore the collaborative spirit that makes Chippewa Valley an ideal place for startups to flourish.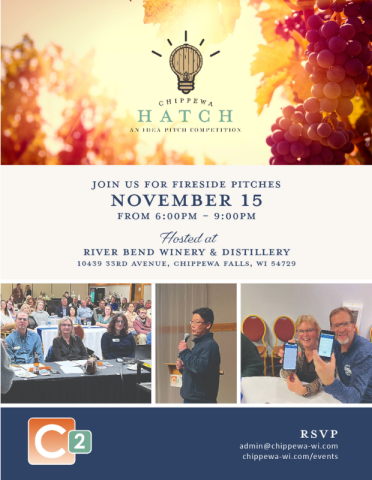 "HATCH 2023 is a testament to our commitment to nurturing and promoting startups in our region. We believe that the Chippewa Valley is brimming with untapped potential, and this event is a catalyst for bringing innovative ideas to life," said Charlie Walker, President of Chippewa Economic Development Corporation.
Get ready to be inspired, network with like-minded individuals, and witness the birth of groundbreaking startups. Secure your tickets now at https://www.eventbrite.com/e/hatch-2023-an-idea-pitch-competition-tickets-740300778557 and join us!
Video: https://youtu.be/wJdsCfxF4PA?si=tfKh01G8HPVeo_mG
For more information, please visit the event page on Eventbrite: https://www.eventbrite.com/e/hatch-2023-an-idea-pitch-competition-tickets-740300778557.
Disclaimer: Chippewa Economic Development Corporation and HATCH 2023 are not affiliated with Eventbrite. Eventbrite is a registered trademark of Eventbrite, Inc.
Media Contact
Company Name: Right Now Enterprises, LLC
Contact Person: Sarah Kowal
Email: Send Email
Phone: 503-757-1726
Country: United States
Website: https://sarahkowal.com/