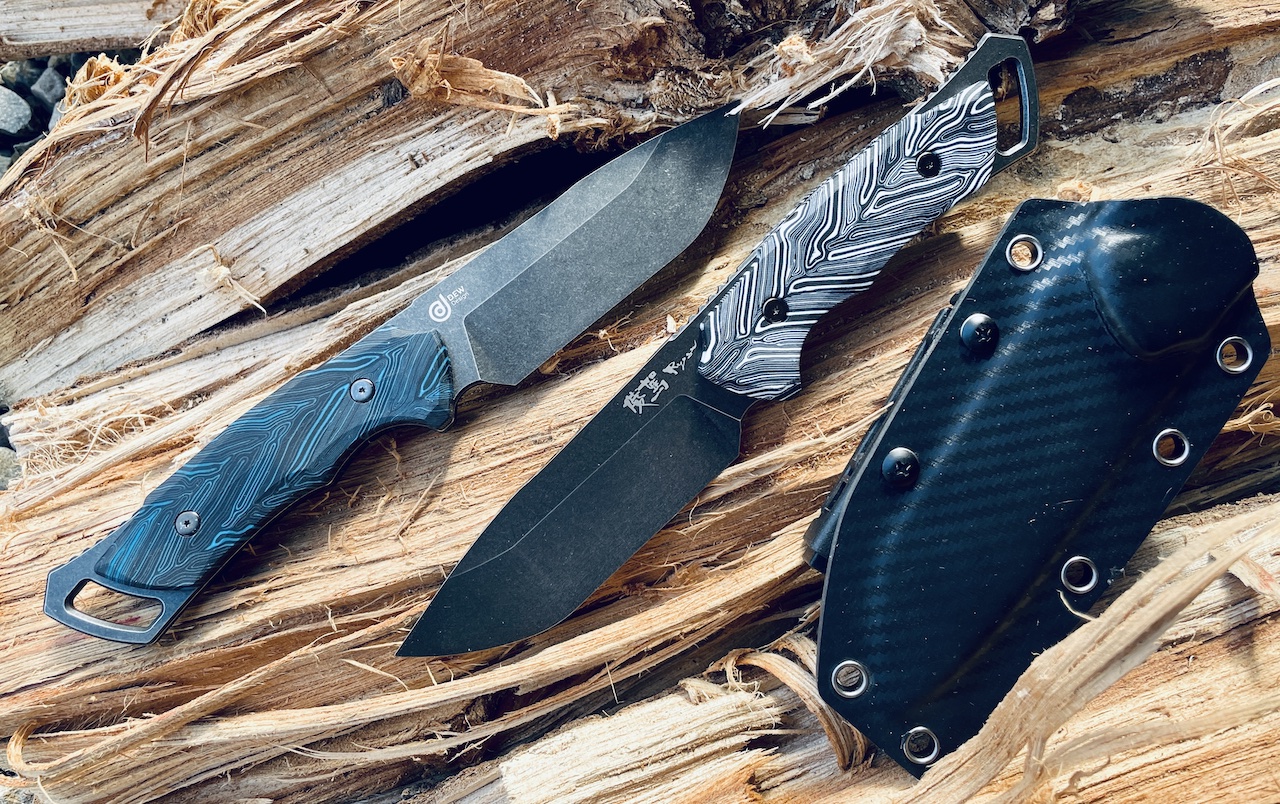 A "real" bushcraft knife that combines design and practicality. The Japanese Cosmic Samurai Bushcraft Knife was born out of 800 years of history being revived.
This is a project by Japanese artist Katsuya Sakai for a "real" bushcraft knife that combines design and practicality, and is now seeking community support on Kickstarter!

The real bushcraft knife is born!


A bushcraft knife is a knife that allows you to do everything with just one knife, including making campfires, cooking, and dismantling.
A bushcraft knife is the most important thing to live for a long period of time in the wild, carrying only one knife and sourcing everything else locally.
A bushcraft knife that is durable, safe to use, and can withstand harsh conditions is "Ryouga".
Following are some of the most remarkable features of the RYOGA:
• Batoning (chopping wood with a knife)
• Feather sticks (thinly sliced firewood)
• Starting a fire
• Cooking
• Rope cut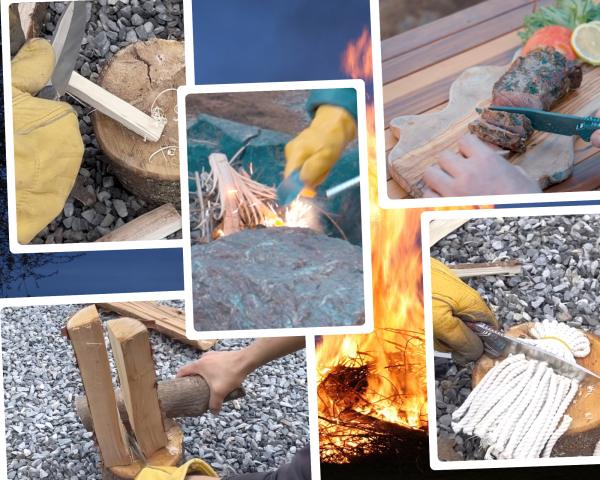 The steel material used in Ryoga is called 440C, a stainless steel developed in the United States.
It has high chrome content and is resistant to rust as a steel used for knives, and it has high wear resistance and tenacity.

The surface of the blade is treated with Acid wash, a technique that Dew Hara acquired when he trained at Microtech, and only he was allowed to use it. No two are alike! The one and only acid-washed finish.
The Damascus G10 used for the handle material. G10 is a material made by soaking glass fiber fabrics in epoxy resin, laminating them, and solidifying them at high temperatures and pressures. As a type of glass fiber, G10 has properties comparable to those of carbon fiber. This makes it an extremely stable, hard, and water-resistant material that is ideal for hard use.
In addition, it is highly heat resistant and impact resistant, and since it does not shrink, it does not deform, so there is no worry about it cracking when wet or dropped. It is therefore used in products that require extremely high reliability in severe applications, such as parts and materials for military equipment (knives and pistol grips).
The Kickstarter Campaign is located on the web at:
https://www.kickstarter.com/projects/harmony-arts/ryoga-surpasses-previous-knives-in-design-and-practicality
In addition, this campaign aims to raise $1,000, allowing supporters from around the world to participate in this project and make significant donations. In addition, supporters from all over the world will be able to get their hands on this amazing "Ryoga" by donating to the campaign. Ryoga backers will receive special Kickstarter discounts and worldwide shipping.
About this project
The name of this knife was decided when I first met Mr. Ryuichi Hara, a world-renowned craftsman, and asked him about the production of this knife. He told me that in today's outdoor boom, there are many people who are thinking about bushcraft, but it is difficult to find anyone who uses a knife that is suitable for it. They wanted a knife that was versatile enough for all kinds of real bushcraft, but most of them were not actually available in the world. This knife was created by Ryuichi Hara with the utmost care and diligence. As the name "Ryoga" suggests, this knife is a gem that truly surpasses the rest.
Media Contact
Company Name: InterDD,LLC
Contact Person: Takami Sueyoshi
Email: Send Email
Phone: 720-412-1250
Address:1001 Wolf Creek Dr.
City: Longmont
State: Colorado
Country: United States
Website: https://www.kickstarter.com/projects/harmony-arts/ryoga-surpasses-previous-knives-in-design-and-practicality