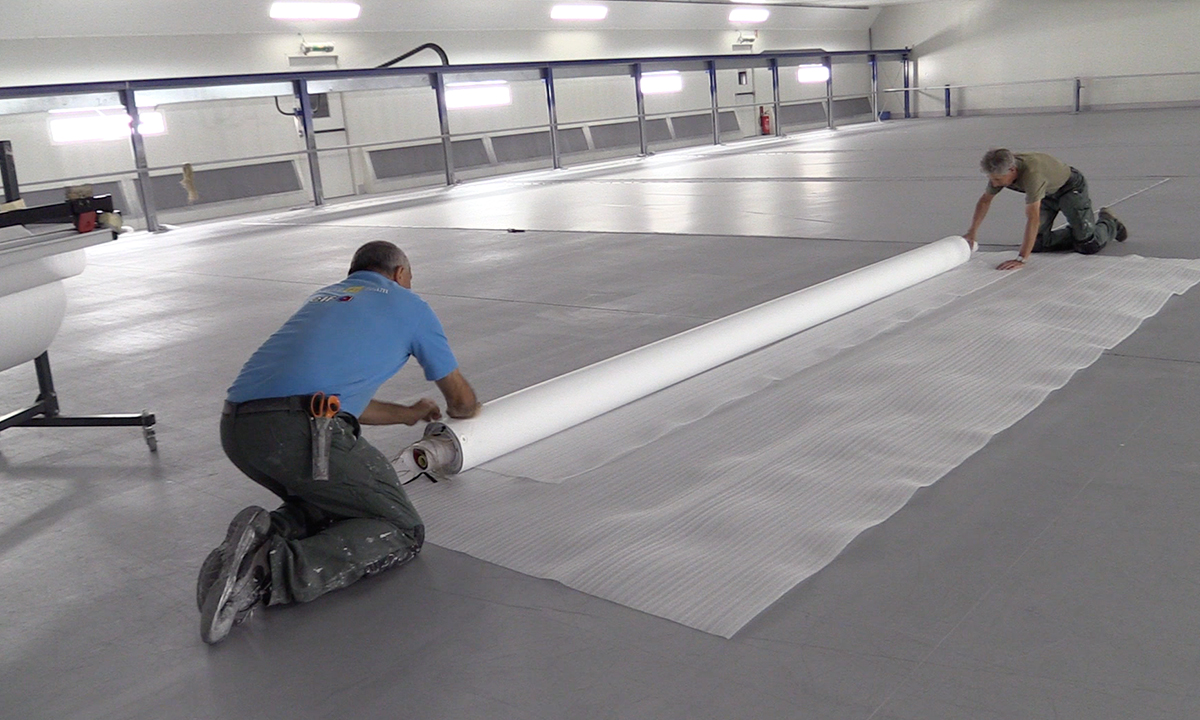 Leading Manufacturer Unveils Latest Innovations in Cinema Screen Technology
Dublin – 12 October, 2023 – In a transformative journey spanning two decades, Harkness Screens has led the charge in redefining the requirements for cinema screens. The progression from traditional film projection to the digital era marked a pivotal shift, triggering a wave of technological advancements in the world of cinematic presentation.
From Matte Screens to Gain Screens: An Evolution Unveiled
Before the digital age, the cinema projection technology had been a steadfast, unwavering companion to film enthusiasts. Harkness' Gate Studios in Elstree, just north of London, churned out seamless and fire-certified Matte screens, allowing for an immersive movie experience. Gain screens were reserved for special occasions, primarily large format screens.
Harkness' Role in the Digital Transition
As the cinema industry transitioned from film to digital projection, challenges emerged. Equipment shortages and uncertainties like light degradation and speckle became pressing issues. For many exhibitors moving to digital through VPF schemes, gain screens became a necessity to maintain brightness levels, especially for 2D screens.
Richard Mitchell, VP at Harkness Screens, explains, "Much like today's challenges, the transition to digital required exhibitors to focus on solutions. Gain screens played a crucial role in managing and maintaining brightness levels."
The Dawn of Gain Screens
Harkness' Perlux range and Spectral 240 (the silver screen dominating the 3D revolution) reshaped the cinema landscape. Gain screens demanded a new approach to packaging, shipping, and installation. Exhibitors had to acquire a deeper understanding of screen characteristics and performance.
Digitization pushed screen manufacturers to provide more data, including laboratory-measured gain curves and reflectivity data. Harkness introduced technology to support this transition, including the 3D Digital Screen Modeller, offering exhibitors informed decisions about screen choices and designs.
Pioneering the Future of Cinema Screens
Harkness's exploration of 2D and 3D screen technologies in partnership with RealD resulted in game-changing innovations. Precision White and the Ultimate screen set new standards for presentation quality.
Harkness then introduced Clarus XC in 2013, offering affordable 3D solutions with superior performance, becoming the industry standard for 3D-enabled screens.
A Bridge to the Laser Age
Clarus technology paved the way for the shift from xenon-based projectors to laser light sources. It reduced speckle visibility and enhanced total light reflectance. In 2018, Harkness introduced Perlux HiWhite, pushing the boundaries of optical performance.
The Laser Projection Revolution
Harkness continued to develop laser projection technology, culminating in the Nova screen, equipped with 3rd generation optical coatings, customizable to exhibitor preferences.
Empowering the Industry with Knowledge
Harkness's commitment to educating exhibitors is showcased through the myHarkness platform, launched in 2022. It offers a collaborative cloud-based environment to maximize return on investment while ensuring top-tier presentation quality.
In 2023, Harkness added further value through video explainers, allowing users to grasp product characteristics more intuitively, underlining the critical role screens play in optimizing operating costs and presentation.
A Glimpse into the Future
Mark Ashcroft, CEO at Harkness Screens, offers a glimpse into the future: "In 2024, new screens with next-generation optical coatings will be tested and launched, reducing speckle visibility even further. These advancements will uphold core requirements of fire safety, durability, low carbon footprint, and efficient projection management while presenting movies as intended by filmmakers."
Harkness Screens continues to pioneer innovation, ensuring that cinema screens evolve in tandem with the ever-changing landscape of the entertainment industry.
For more information and media inquiries, please contact: sales@harkness-screens.com
About Harkness Screens:
Harkness Screens is a world-leading manufacturer of cinema screen technology, consistently driving innovation and setting industry standards. With a legacy spanning two decades, Harkness continues to shape the future of cinematic presentation.
For more information, visit www.harkness.co or www.harkness-screens.com.
Media Contact
Company Name: Harkness Screens
Contact Person: Darshan Walawalkar
Email: Send Email
Address:Unit A, Norton Road
City: Stevenage
State: Hertfordshire
Country: United Kingdom
Website: www.harkness-screens.com