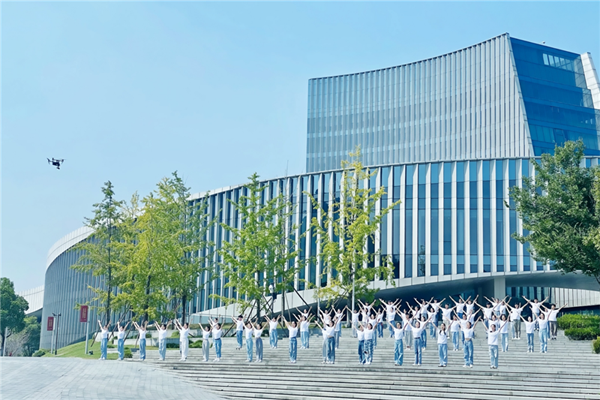 A screenshot of Waiting for You, the music video for volunteers at the 19th Asian Games Hangzhou 2022. [Photo/hangzhou2022.cn]
A series of celebrations were held on Nov 14 to mark the 300-day countdown to the 19th Asian Games Hangzhou 2022, local media outlets reported.
Seventy-four seals featuring Asian Games elements such as slogans of previous events and icons for various sporting competitions were exhibited during the celebrations. The seals were engraved by masters from the Xiling Seal Engraver's Society, China's first professional academic organization that specializes in stone seal carving.
The music video of Waiting for You, the song for volunteers, was released on the same day. The video featured several iconic figures such as Shan Yichun, the ambassador for the Asian Games volunteers' image, Huang Wei, the e-commerce livestream host who is better known as Viya, and Wang Shun, a gold medalist at the Tokyo Olympics. The video will be aired on outdoor screens, buses and metros.
The campaign to solicit ideas regarding the lighting of the torch at the opening ceremony of the 19th Asian Games was also launched on Nov 14. Olympic gold medalists like shooter Yang Qian, weightlifter Lyu Xiaojun, fencer Sun Yiwen, and volleyball athletes Hui Ruoqi and Xue Ming shared their ideas and encouraged the public to participate.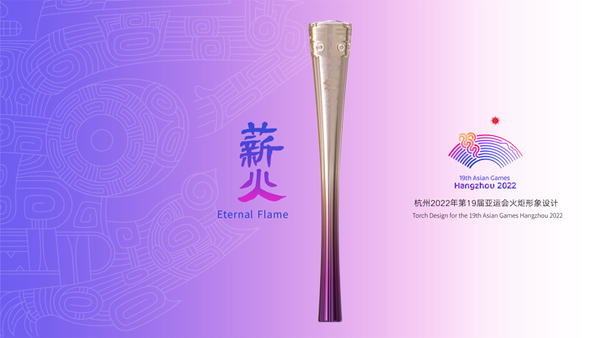 The campaign to solicit ideas regarding the lighting of the torch at the opening ceremony of the 19th Asian Games is launched. [Photo/zjol.com.cn]
Media Contact
Company Name: The Information Office of Hangzhou Municipal Government
Contact Person: Cai Jingwen
Email: Send Email
Phone: 0510-68559077
Country: China
Website: http://www.ehangzhou.gov.cn/