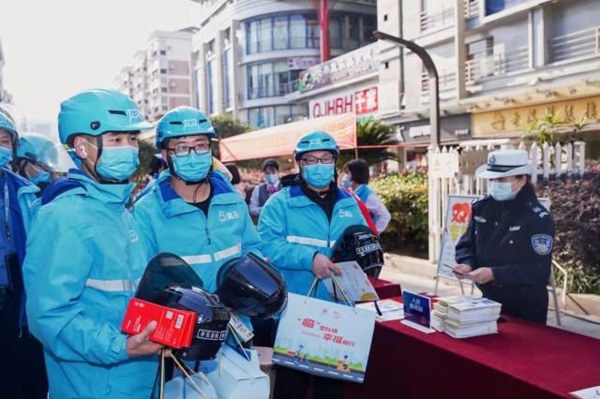 Deliverymen receive COVID-19 epidemic prevention materials from the Linping district government in Hangzhou, Zhejiang province. [Photo/hangzhou.com.cn]
Linping district in Hangzhou, Zhejiang province recently set up a labor union to meet the employment, rights protection, and entertainment needs of deliverymen, local media outlets reported.
It was the first of its kind in Hangzhou China to focus on this group of people, who have made often overlooked contributions to the city's booming service industry by meeting local residents' daily needs while their own needs were usually neglected.
The labor union will offer deliverymen places to take a rest and enjoy services like free food and drinks, e-bike maintenance, free haircuts, vaccination prioritization, COVID-19 epidemic prevention materials supply, legal assistance, skills training, social security, free books, job information, fellowship activities, as well as periodic physical examinations.
Deliverymen can also enjoy extra customized services. For example, Linping District No 5 People's Hospital is planning to offer free clinical diagnoses and treatment to address deliverymen's neck, shoulder, back, and leg pain this month.
"The labor union will try its utmost to serve deliverymen so as to enhance their belongingness to the area," said the director of the federation of labor unions in Linping.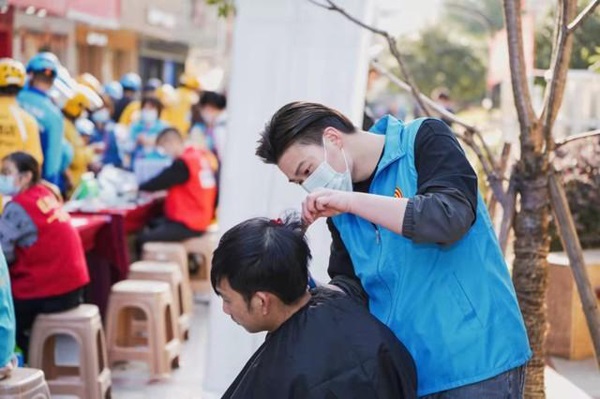 A deliveryman gets a free haircut. [Photo/hangzhou.com.cn]
Media Contact
Company Name: The Information Office of Hangzhou Municipal Government
Contact Person: Cai Jingwen
Email: Send Email
Phone: 0510-68559077
Country: China
Website: http://www.ehangzhou.gov.cn/