Scoring goals, winning games, and challenging the status quo. The GW Men's Soccer Team is pioneering the way universities approach mental health in athletics. The GW Men's Soccer Team will be certified in LEAD's 2.5-hour "Team Mental Health" (TeamMHC) at the George Washington University, Washington D.C. on Sunday, September 15, 2019.
LEAD's 2.5 Hour TeamMHC will teach the GW Men's Soccer team how to identify warning signs and symptoms for suicidal ideation and panic attacks, how to understand stress and performance anxiety as an athlete, and how to connect peers to appropriate professional, team-based, and self-help resources.
TeamMHC is the nation's first mental health certification designed to empower student-athletes and promote mentally-healthy sports teams. Let's Empower, Advocate, and Do, Inc. (LEAD) – a national social enterprise and the industry leader in mental health education – was co-founded in 2012 by GW alumna Kyrah Altman after winning seed funding in the GW New Venture Competition.
According to the NCCA Mind, Body, and Sport report in 2014, student-athletes are less likely to report having received psychological or mental health services from a variety of providers, including counselors and psychiatrists. Furthermore, student-athlete status was a negative predictor for anxiety and depression. Shockingly, roughly 32% of NCAA male athletes and 49% of NCAA female athletes, report feeling anxiety, while 21% of male athletes and 27% of female athletes report feeling depression.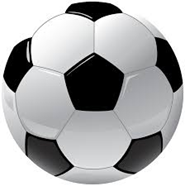 By taking an athlete-centered, proactive, and long-term-development approach to mental and physical health, the GW Men's Soccer team is confident it will develop young men who are both LEADers on and off the field.
If you would like more information about LEAD, please contact Kyrah Altman, CEO of LEAD, Inc. at 508-717-1243 or email at Kyrah@LEADnow.org.
Media Contact
Company Name: Let's Empower, Advocate, and Do, Inc. (LEAD)
Contact Person: Kyrah Altman
Email: Send Email
Phone: (508) 717-1243
Country: United States
Website: www.LEADnow.org