Seattle, Washington – Grow Slash, Inc., a trailblazer in SaaS dashboard analytics, proudly announces the launch of its revolutionary platform designed to transform how businesses measure and achieve growth. The platform's centerpiece, an AI-powered KPI recommendations tool, promises to redefine the landscape of strategic business analytics.
In the digital age, data is the cornerstone of business strategy. Grow Slash's innovative platform empowers businesses to harness their data like never before. With a few clicks, companies can access a tailored set of KPIs, generated by an intelligent algorithm that analyzes their unique data through a specialized form. This feature is set to become an indispensable asset for businesses aiming to stay ahead of the curve.
The platform's intuitive SaaS dashboard provides a seamless experience, offering real-time insights and SaaS KPIs benchmarking that enable businesses to track their performance against industry standards. Grow Slash's commitment to delivering actionable analytics is evident in every aspect of the platform, from the user-friendly interface to the comprehensive data visualization tools.
"Grow Slash is not just another analytics platform; it's a growth transformation tool," said a spokesperson for Grow Slash. "We understand that the right KPIs can make or break a business's strategy. That's why we've developed a system that not only tracks metrics but also guides companies to the KPIs that matter most for their growth."
The platform's launch is particularly timely, as businesses worldwide seek innovative ways to navigate an increasingly complex and data-driven marketplace. Grow Slash's KPI dashboard analytics are designed to meet this need, offering growth KPIs dashboard functionalities that are as powerful as they are easy to use.
For organizations looking to elevate their data analytics capabilities, Grow Slash offers a competitive edge. The platform's SaaS analytics tools are built to adapt to a variety of industries, making it a versatile choice for businesses of all sizes.
Grow Slash's dedication to empowering businesses is reflected in its customer-centric approach. The platform is built with the understanding that every business has unique needs and challenges. By providing customized KPI recommendations, Grow Slash helps businesses focus on what truly drives their growth.
As businesses continue to seek out the best tools for data analysis and strategic planning, Grow Slash stands out as a leader in the field. With its official launch, the platform is set to become a key player in the business analytics industry.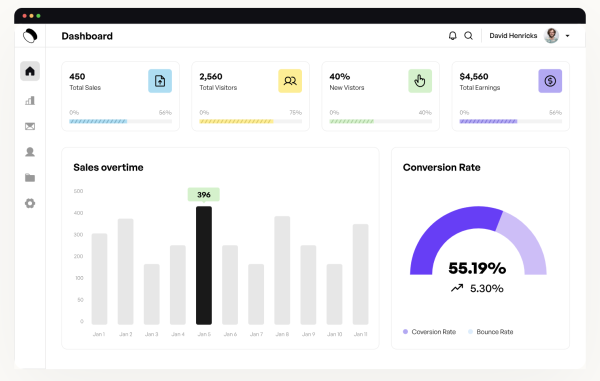 To explore Grow Slash's innovative platform and discover how it can transform your business's approach to growth, visit https://www.growslash.com/.
About Grow Slash, Inc.
Grow Slash, Inc. is a pioneering company specializing in SaaS dashboard and KPI analytics. Based in Seattle, Washington, Grow Slash is dedicated to helping businesses leverage data to drive growth and success. With a focus on innovation and customer success, Grow Slash's platform is poised to become an essential tool for data-driven decision-making in the business world.
Media Contact
Company Name: Grow Slash, Inc.
Email: Send Email
Address:4730 University Way NE. Ste 104, PMB 5090
City: Seattle
State: Washington, 98105
Country: United States
Website: https://www.growslash.com/