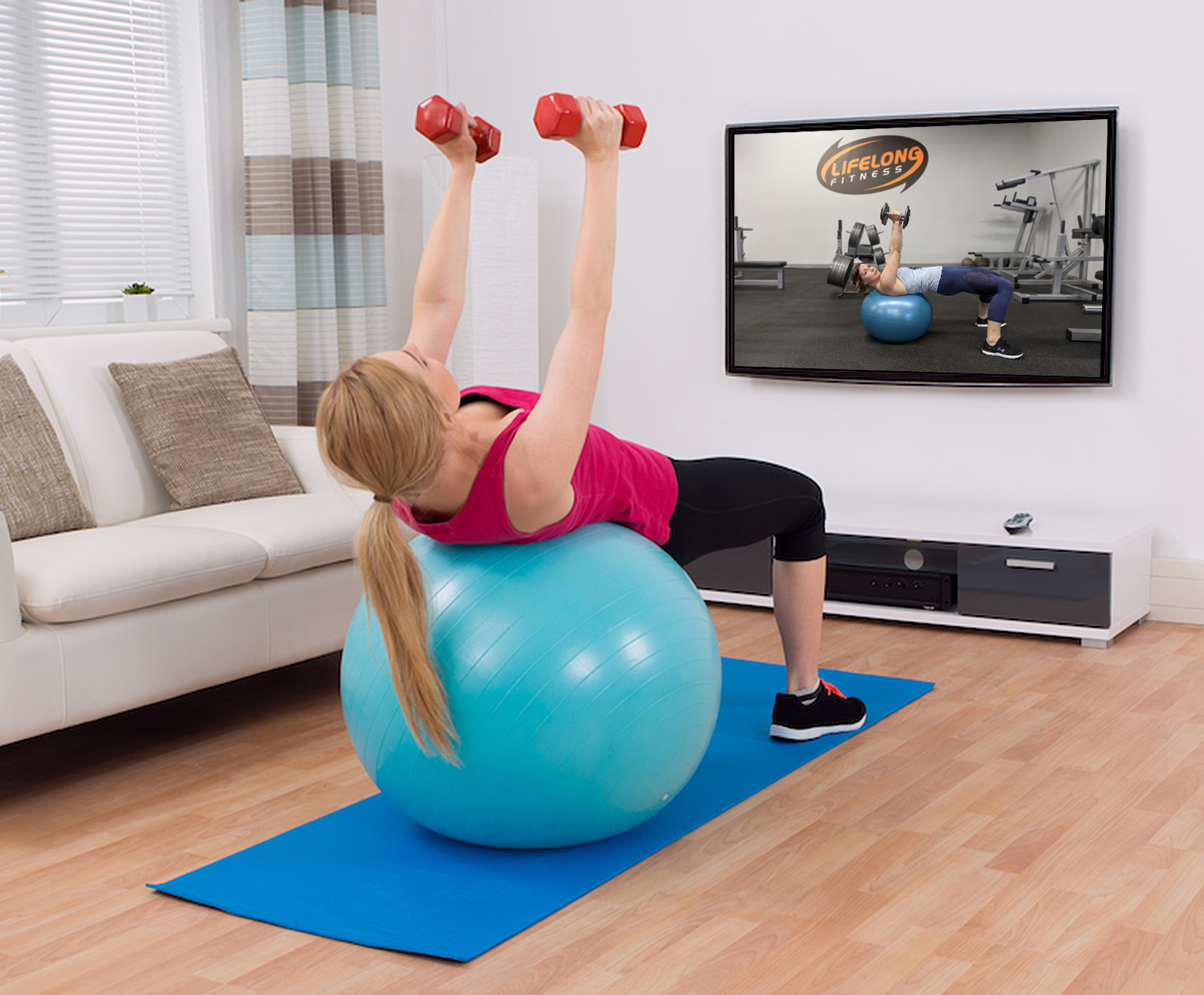 Lifelong Fitness is combining personal improvement, nutrition, and fitness into online video virtual coaching sessions.
A Utah personal training gym claims that the stay-at-home period may be the best time for people to get into shape and begins offering free one on one coaching sessions.
Kaysville, UT – A group of professional nutrition and fitness coaches have started offering free coaching calls to people who are homebound. Their private training center, Lifelong Fitness Personal Training Gym, plans to begin opening up a limited number of appointments for 1 hour face to face virtual video training and coaching sessions with one of the trainers in the group.
According to Lifelong Fitness, each coach will focus entirely on one person at a time in these interactive sessions. Coaches and students will connect with their own devices on an easy video conference platform tailored for these sessions. Depending on the individual's needs, coaches will discuss topics such as how to shift their nutrition while homebound, how to create a workout routine at home or outside of the gym specific to their situation, a custom roadmap for using Lifelong's Multi-Pillar approach to lifestyle change adapted to the current social distanced environment, and similar tips. Trainers will also lead students in a sample exercise session. The goal will be for all individual students to come away with a confident path for continuing on their own if they want.
Lifelong is known locally for combining personal improvement coaching, nutrition counseling, and personal training into their unique plans that clients use to improve their health and fitness. But the recent stay-at-home orders have put a damper on people's gym workout routines. Rather than being deterred, head instructor and owner of Lifelong, Griff Neilson thinks that this situation is actually a great opportunity for people who have had trouble getting into a fitness routine in the past. Neilson is encouraging people who find themselves with more time to use it for their own personal improvement.
Neilson also thinks that health and fitness are more critical than ever during a climate of fear and health crisis. "It's not enough to just teach people our formulas for getting lean and fit during this challenging period", said Neilson, "People need real face-to-face strengthening, encouragement from others. People don't need us to write another fitness book or make another fitness myth-busting video, they need something just for them. More than that, they need a confident, clear path to getting through this tough time, feeling good. We've seen that when we help a person shift their mindset to line up with feeling good physically, other aspects of their lives fall into place more easily. Or at least, they feel more able to face challenges, physical or not."
Daniel Cook, a local client who recently started with Lifelong commented, "You know, I'm not sure but I think there's a need for a touchstone, something consistent that makes you feel energized or stronger in little ways to get through problems. Right now, it seems like life is just throwing one bad thing after another at folks. When you meet with a coach, you are able to put your troubles in perspective and they help you make just enough room and encouragement to get a workout done. And once I've done it, that one hour is enough to clear the clouds a bit and be able to just breathe and do the next thing. Without Griff and Christina, I would have probably allowed the problems to overwhelm my desire to get stronger and healthier. But they helped me push through my routine even in these insane circumstances. Besides just trying to get fit, I really think it would be a lot harder to face all the regular life challenges of this tough time period without that support."
According to the training center's management, Davis and Weber County, Utah residents will get first dibs on the free consulting and training sessions with the training team. But anyone anywhere is welcome to sign up pending availability.
Lifelong Fitness prides itself on serving up a unique mashup of myth-busting nutrition and lifestyle coaching combined with progressive private training that's aimed at making lifelong changes for everyone needing a permanent improvement.
Media Contact
Company Name: Lifelong Fitness Personal Training Gym
Contact Person: Griff
Email: Send Email
Address:590 North Kays Drive
City: Kaysville
State: UT
Country: United States
Website: https://www.llfit.com/