Journey under COVID-19
After a long period of preparation, two years later, Greenland's ISPO team is once again on their way to Europe despite the impact of a new wave of Covid-2019 in China. Just like the last time in 2020, all the troubles and difficulties are eliminated by Greenland perfectly. Greenland made it again this time.
Visiting customers around Europe
Under the lead of the general manager of GREENLAND, Greenland's team including our sales manager and design manager visited several different clients and partners in Denmark, Czech, Germany as well as Italy with unique samples from the 2023 new collection. Greenland's new designs and models have already fascinated Greenland's partners and caught lots of interest and new orders.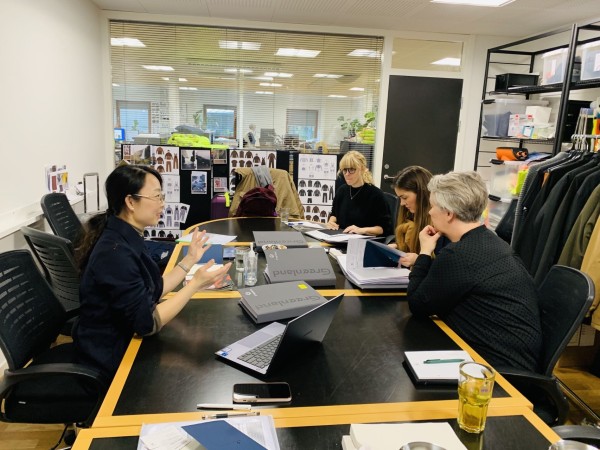 Talking about fabric with clients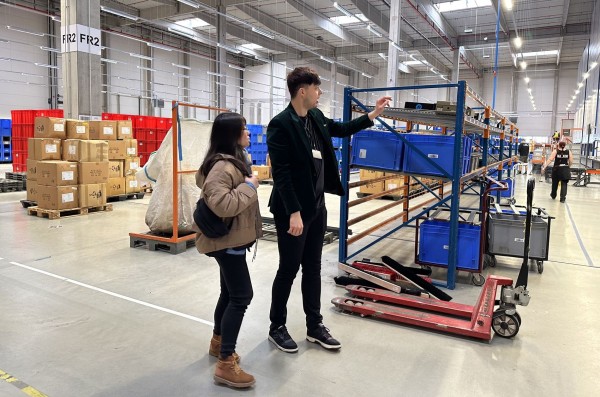 Visiting the warehouse
A new milestone
This ISPO journey should also be regarded as a milestone of GREENLAND, since this is Greenland's first ISPO after the update of our company logo and the renovation of our headquarters. And guess what, Greenland enlarged the size of Greenland's booth up to a doubled scale compared to the year 2020 to welcome all our friends and clients.
Update by R&D Center
With support of Greenland's newborn department R&D Center, Greenland updated the layout and the decoration of Greenland's booth to a completely new level. A full-sized background sticker with Greenland's new collection cover, different creative advertisement videos of Greenland's product concept and company value, lots of delicate brochures with Greenland's new branding on it. All these updates have shown Greenland's core value: improve ourselves, make you better.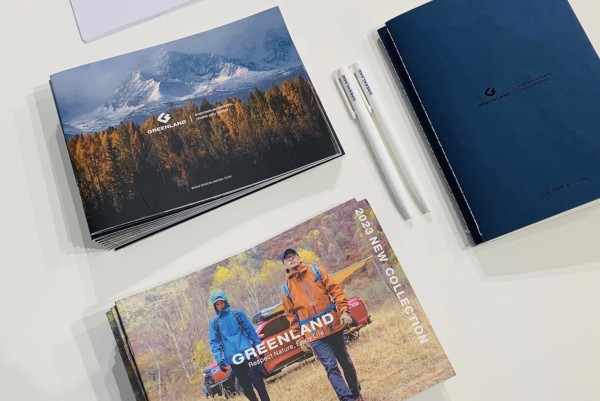 ISPO Moment
28. – 30. Nov., the heat continued to grow, a great number of customers and clients came over and learned about Greenland's new designs and collections. Lots of Greenland's long-term partners were also present and met Greenland in person. After discussing the new designs with our designer from R&D Center, many partners sought for further cooperation opportunities and have given company lots of support and trust. Many friends were impressed by Greenland design concept and creativity, Greenland appreciated all the positive words and support. Greenland were quite encouraged and grateful.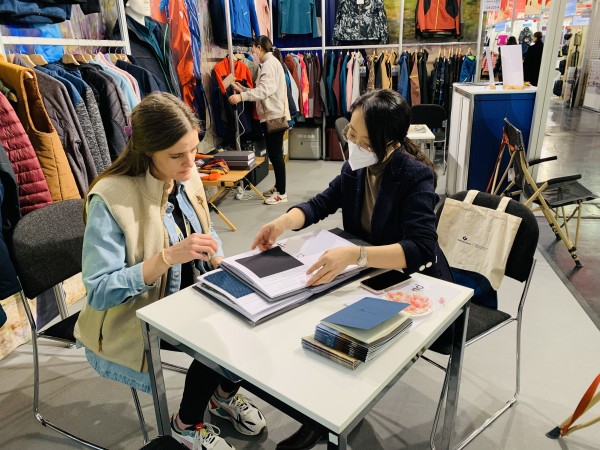 It was such an exciting and fruitful exhibition in Munich, Greenland will always strive for high-quality product and approach a sustainable development of both Greenland's partners and Greenland. See you next year on A+A in Düsseldorf and of course on ISPO in Munich. Greenland will have something big for customers, stay tuned!
Original Source: https://www.greenlandsh.com/news/greenlands-journey-to-ispo-2022-munich
Media Contact
Company Name: Greenland Manufacturing & Trading Co., Ltd.
Contact Person: Media Relations
Email: Send Email
Phone: 0086-311 87767661
Country: China
Website: https://www.greenlandsh.com/