From June 24th to 27th, the China Building Science Conference and Green Intelligent Building Expo (GIB) is held in Tianjin National Convention and Exhibition Center with the theme of "Green Building, jointly create a better life!"
3TREES made a stunning appearance with various new products. The exhibition areas of Integrated 6-in-1 Systematic Solution, Sci-Tech Decorative Board, Sci-Tech Art Paint and Constant Color Stone Paint are interconnected and act in cooperation with each other. 3TREES developed in-depth interaction and exchanged innovative concepts with the participants, contributing to the industry sustainable development. Great attentions have been given from professionals of various industries.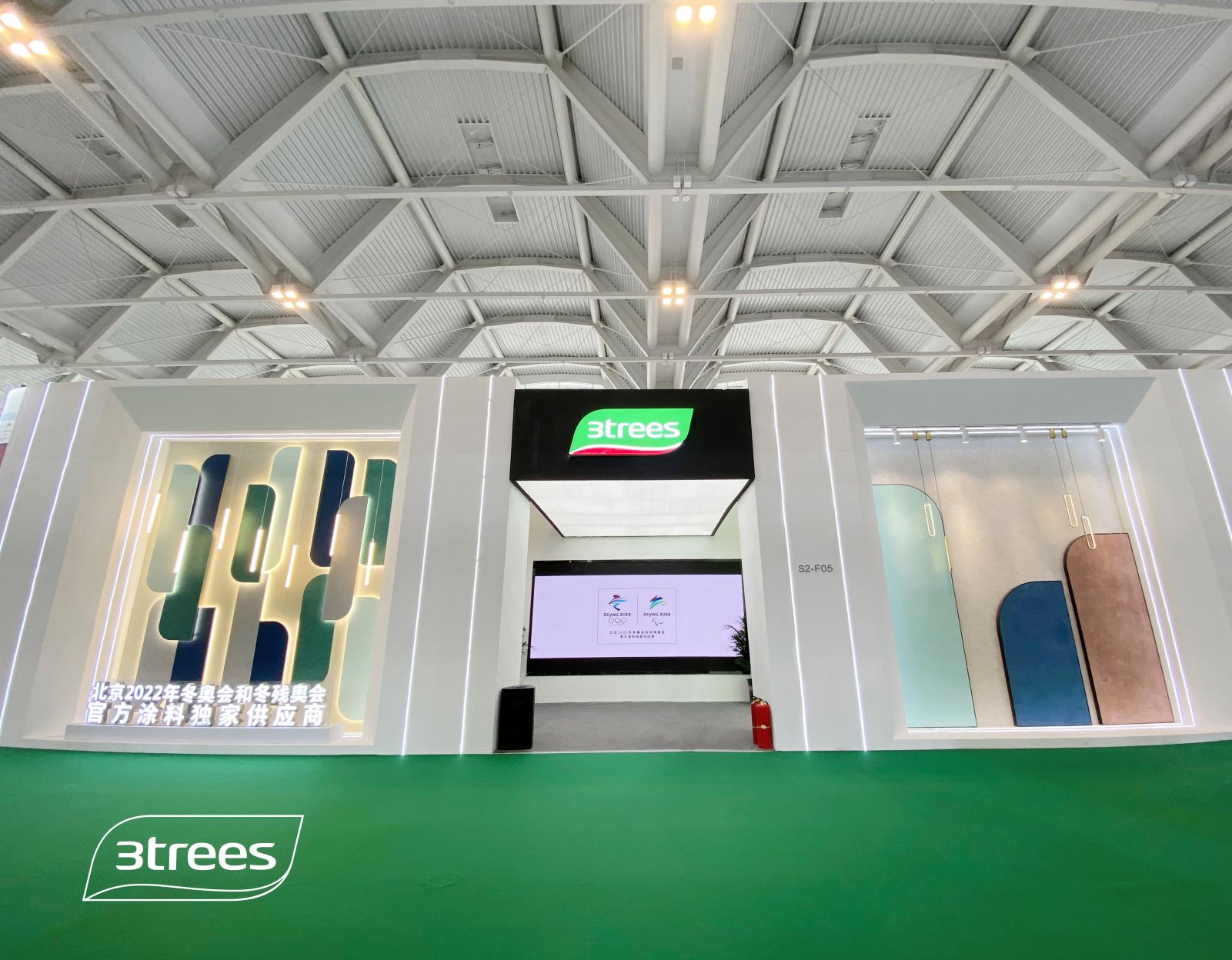 Energizing Buildings, Making Cities Nicer
During the exhibition, 3TREES 6-in-1 Systematic Solution is intensively displayed, it is an integrated exhibition area with interior and exterior wall coatings, waterproofing products, insulation materials, auxiliary materials, floor coatings and construction,attracting a number of guests watching.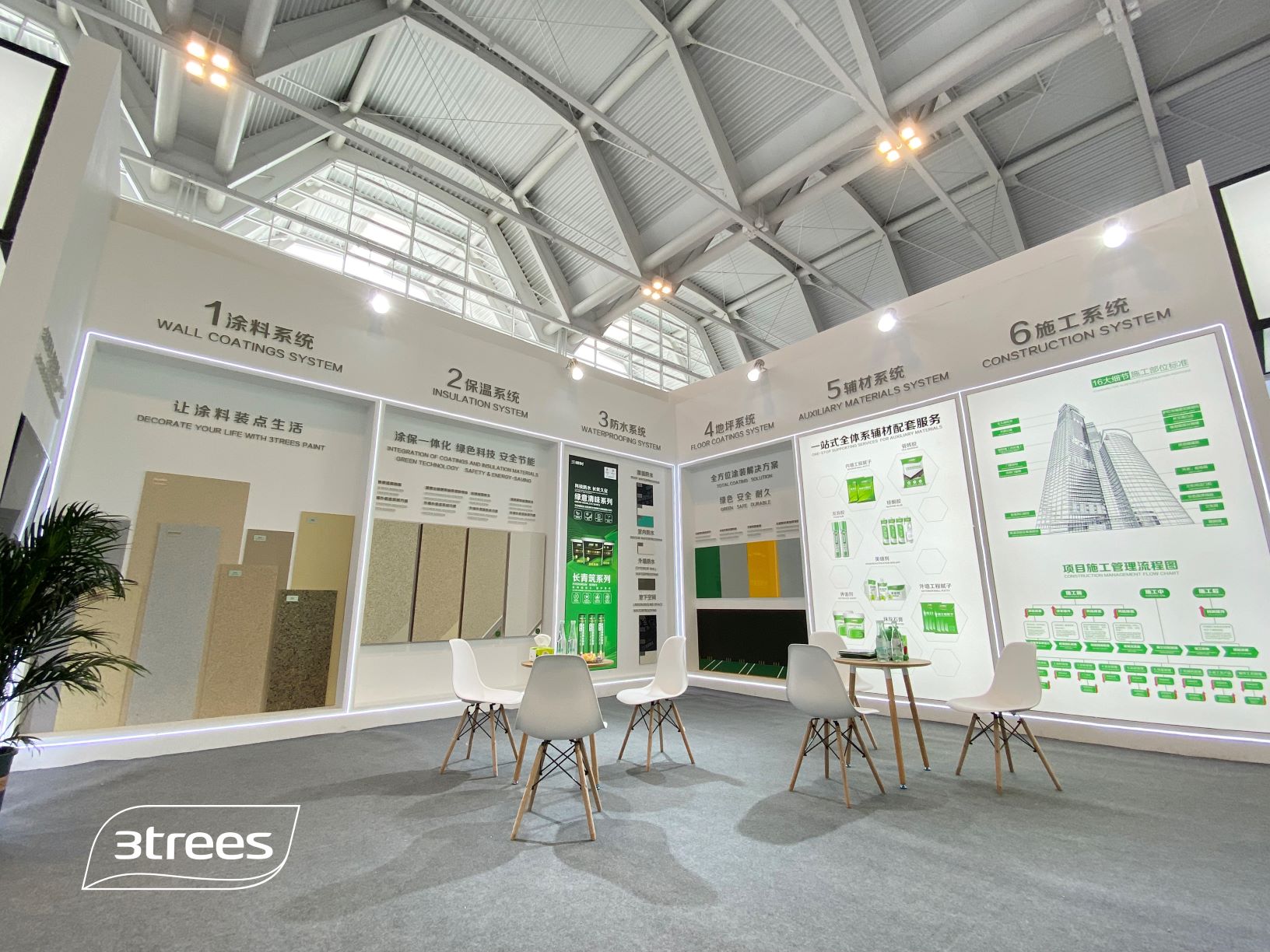 Sci-Tech Series Space, Making Life Better
3TREES Sci-Tech Series new products made a splendid appearance during the exhibition. Focusing on Sci-Tech Decorative Board, Sci-Tech Art Paint with new design, color and new process, this exhibition area brought the audience an aesthetic feast.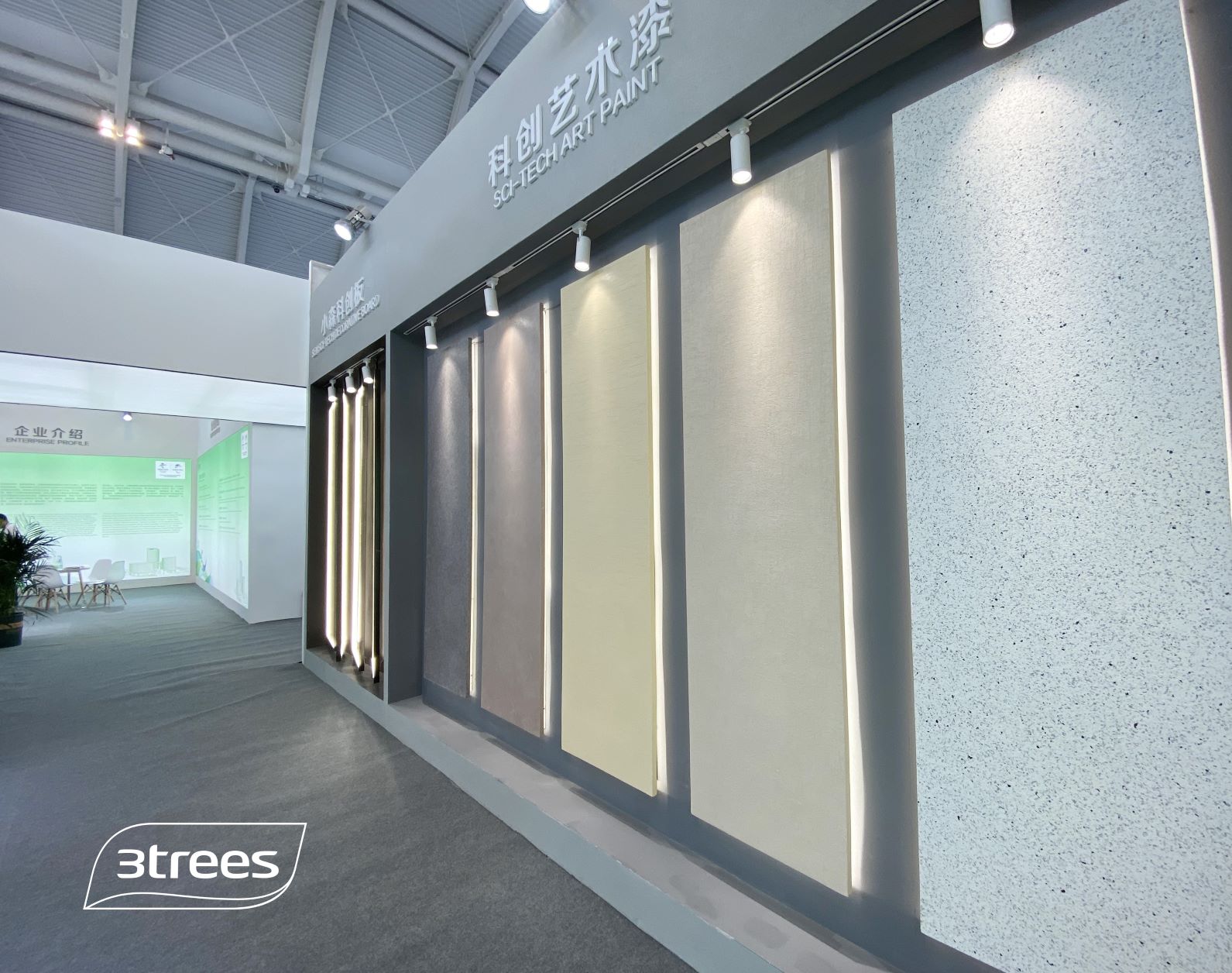 3TREES Sci-Tech Decorative Board is a high-end healthy board product series newly launched by 3TREES. It adopts digital intelligent coating technology, creating new product category with no aldehyde added, natural, odorless and aesthetic veneer. With big sized board that could reaching the ceiling, the design is limitless. 3TREES Sci-Tech Decorative Board meets various demands of household an industrial decoration, bring gospel to high end custom industry and build ideal healthy lifestyle.
3TREES Sci-Tech Art Paint is a mixture of science, art and beauty. The inspiration of art paint is from the great mother nature and the bright ancient civilization. The product meet customers' expectation of being close to nature and recovering the original simplicity.
Chen Jikui, general manager of the 3TREES International Business Department, and Dr. Cao Xuguang, the R&D engineer, accepted GIB's official live interview at the booth, sharing their ideas on the corporate development, product innovation and other aspects. 3TREES has always adhered to the core values of "Customer Orientation, Win-win Cooperation with Partner and Sharing with Strivers", advocated the "Green Building Aesthetics" in the coatings industry, focusing on green building materials, improving building quality to create value for customers.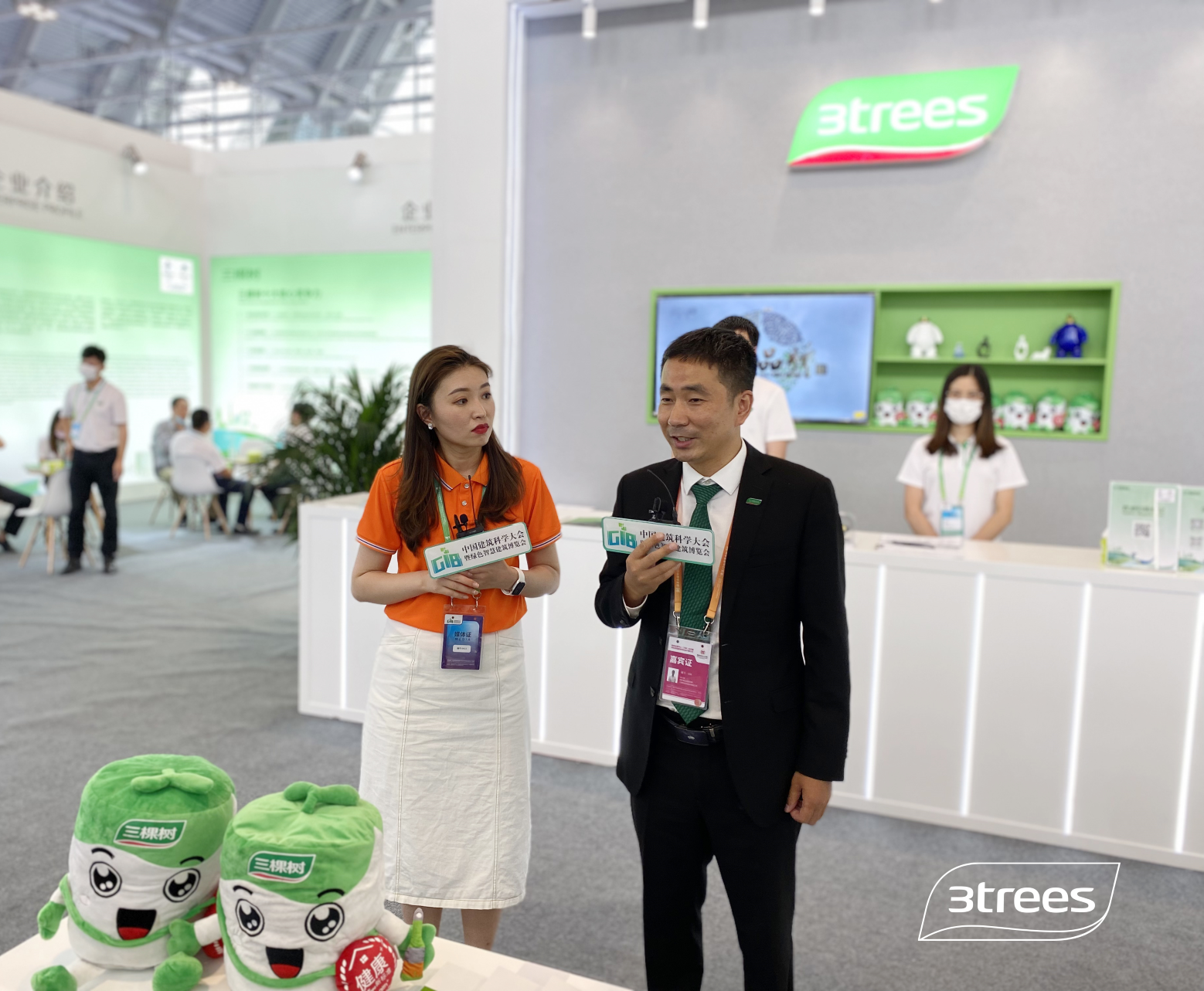 CHEN Jikui, General Manager of 3TREES International Business Department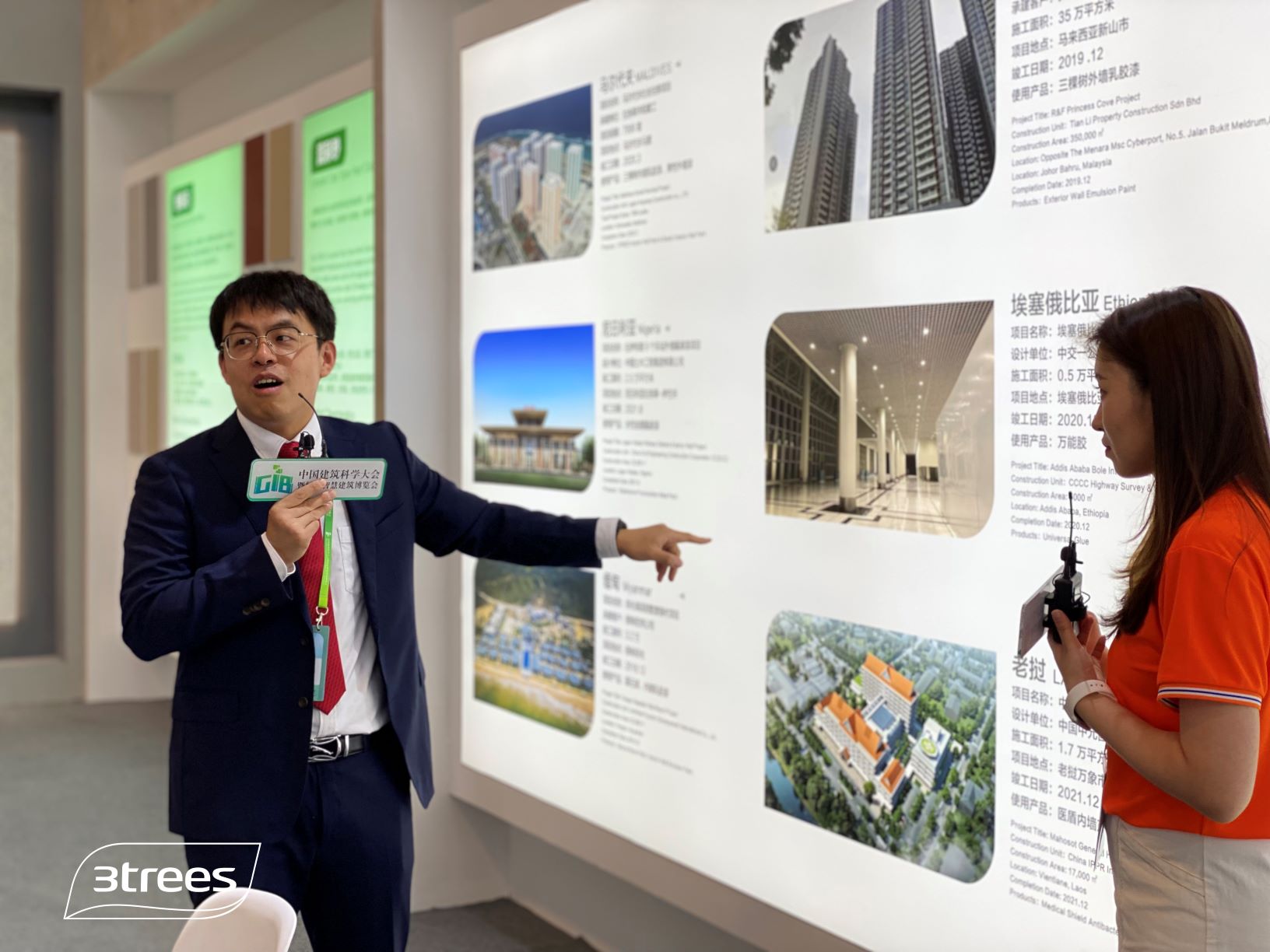 CAO Xuguang, R&D Engineer of 3TREES International Business Department
Through GIB Expo, 3TREES received recognition from all sectors of society, thousands of visitors and hundreds of potential clients consult 3TREES in the exhibition center. As a major power country brand, 3TREES will remain true to the original aspiration, dedicated to create healthy products, meet customer requirements and let each family enjoy the beauty of intelligent manufacturing. Through original intelligent manufacturing,3TREES will lift up the flag of national brand, reward the country through industry development, demonstrate China quality, China brand and China influence. The moment of China, excellence together!
Media Contact
Company Name: 3TREES
Contact Person: Media Relations
Email: Send Email
Phone: +86 0594 2761989
Address:Headquarter: 518 Liyuan North Avenue, Licheng District
City: Putian
State: Fujian, 351100
Country: China
Website: https://www.3treesgroup.com/