We are a dedicated non-profit organization committed to overcoming addiction in New Hampshire, announces the launch of a critical fundraising campaign, "Greater than Addiction Organization." Aimed at combating the pervasive issue of substance abuse within the state, the campaign's primary goal is to secure essential funds to support recovery programs, community engagement, and prevention initiatives.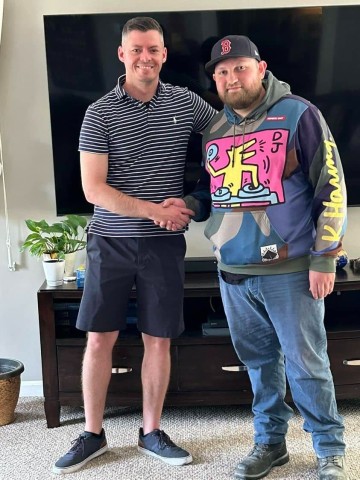 New Hampshire has been grappling with an alarming increase in substance abuse cases, devastating families and communities across the state. In response, Greater than Addiction Organization has been at the forefront in offering comprehensive addiction treatment, education, and support services. However, as the demand for assistance continues to rise, the organization urgently requires additional resources to enhance the quality and reach of its vital programs.
"We are in the midst of a relentless battle against addiction in New Hampshire." "The 'Greater than Addiction Organization' campaign symbolizes our unwavering determination to conquer this crisis. With generous donations from our community, we can expand our efforts and provide those struggling with addiction the recovery resources they need for a chance at a healthier and brighter future."
Donations received through the "Greater than Addiction Organization" campaign will be instrumental in funding a diverse range of initiatives, including the expansion of treatment centers, improving access to support services, and implementing prevention programs. By investing in these initiatives, we can ensure that individuals battling addiction receive the comprehensive care they deserve. With the help of our community, we can break the cycle of addiction and empower individuals to reclaim their lives.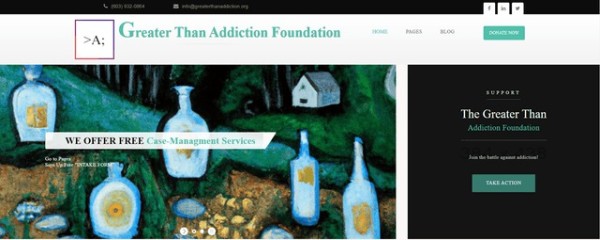 The Greater than Addiction Organization campaign aims to create a network of support that extends beyond treatment centers. We understand that recovery is a lifelong journey, and we are committed to providing ongoing resources and assistance to individuals in need. Through this campaign, we will establish support groups, helplines, and educational programs to empower individuals and their families with the knowledge and tools necessary to overcome addiction.
Every donation, no matter the size, makes a significant impact in our fight against addiction. Together, we can make a difference and save lives. Join us in our mission to build a healthier and brighter future for our community. Together, we are greater than addiction organization.
The Greater than Addiction Organization campaign recognizes that addiction affects not only individuals but also their families and communities. That is why we are dedicated to not only providing support to those battling addiction but also to their loved ones. We believe that education and awareness are key in preventing addiction and supporting recovery. Through our campaign, we will collaborate with schools, community organizations, and healthcare providers to implement prevention programs and raise awareness about the dangers of substance abuse. By working together, we can create a society that is informed, compassionate, and equipped to address the challenges of addiction.
Together, we can break the stigma surrounding addiction and foster a culture of understanding and support.
Media Contact
Company Name: Greater Than Addiction Foundation
Contact Person: Douglas Cavanaugh
Email: Send Email
Country: United States
Website: https://greaterthanaddiction.org