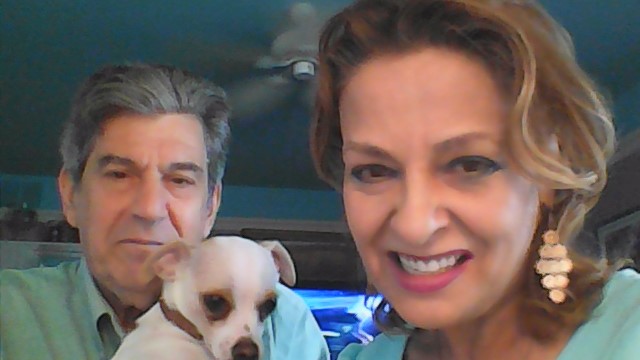 "We are the good, the true, and the beautiful." This one sentence captures the animating spirit in the life and works of Jeffrey David Jubelirer and SherAnne Shea Jubelirer. Their most recent work, "Good Life as a Catholic Author: With God Almighty and Things to Do Here," has recently been published on Amazon.
"Good Life as a Catholic Author: With God Almighty and Things to Do Here" sheds new light and perspective on a wide range of topics. Among the major themes are love, work, learning, and growing in light of God's goodness and his Son. For SherAnne, this is her sixth book, having begun writing in 1985, which brought her into touch with Jeffrey, a published writer since 1968. Together they have published 19 books, a labor of love and a prolific lifelong endeavor of the husband and wife duo.
Sustaining their lives only with writing, the couple believes in thinking big, and of central importance is attending Catholic Churches and intellectual gatherings. Jeffrey excels in creative poetry, while SherAnne is into devotional verses, spiritual memoirs, and creative non-fiction. Some of the common themes in their writings include love, spirituality, and interesting observations, musings, and reflections.
Among their notable works, "Poetic Meditations From An Anointing Of The Spirit" was written during the 1990s. SherAnne used the Bible and her testimony of the Lord God in "Meditations Of A Poetess And Prayer Warrior." Her testimony can be found in the work, "A Writer's Spiritual Memoirs, My Life For Jesus."
For SherAnne, a great achievement was the publication of "My Creative-Non-Fiction And Other Writings," intended as a holy book. Her other works include "On Ponderings And On Musings And On All Things Spiritual" and the reference work, "To Seek God And Love." If one were to look for their most perfect work, that could well be "Good Life As A Catholic."
The writings of Jeffrey and SherAnne will appeal to readers who love works on spirituality and love, poetry, memoirs, creative non-fiction, and those addressing young women, Catholics, and all Christians.
"Good Life as a Catholic Author: With God Almighty and Things to Do Here" by Jeffrey and SherAnne Shea Jubelirer is available from Amazon.
Media Contact
Company Name: Global Summit House
Contact Person: Anna Reid
Email: Send Email
Country: United States
Website: https://www.amazon.com/Good-Life-As-Catholic-Author-ebook/dp/B07Y7MQRGX