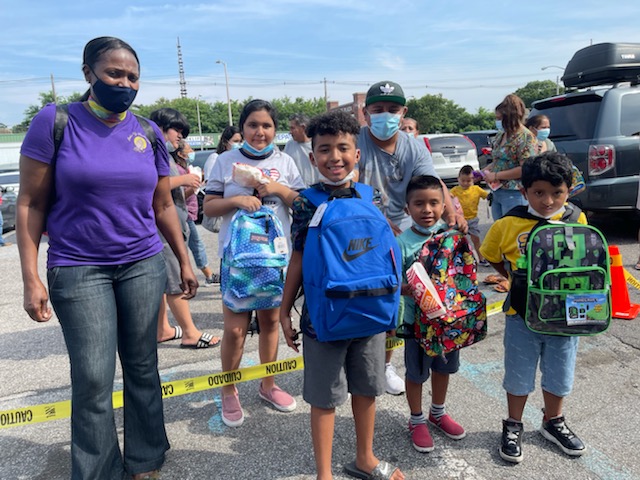 New York-based non-profit organization, God's Way Foundation Inc. just concluded its Back-To-School Giveaway Celebration event that took place on August 7th, 2021.
The non-profit organization which is dedicated to the promotion of prayer and the Christian faith through the distribution of religious materials designed its charity campaign to cushion the harsh economic impact of the Covid pandemic on school children and parents alike.
As families lose their sources of income due to COVID-19 and the global economy has been plunged into a recession, more households are falling into monetary poverty. School closures have been a common tool in the battle against COVID-19. For most students school isn't just about academics, it is also about social interactions. Through their interactions with teachers and other school personnel, young people learn to interact with non-family authority figures. Covid-19 took all these away, creating a vacuum both financially and otherwise which needed to be filled.

Video Link: https://www.youtube.com/embed/s3-HjCBe57M
Nelson Mandela once said: "Let us reach out to the children. Let us do whatever we can to support their fight to rise above their pain and suffering." In the spirit of giving, God's Way Foundation gave away 1000 brand-new backpacks, notebooks, pencils, paper, crayons, and all the other supplies that students will need this school year.
"Our organization has sent over 600 children back to school and donated over 1300 children's bibles abroad. On August 7th, 2021, we provided backpacks full of school supplies to over 500 families right here in the U.S.!" said Joshua Mason, an executive of the foundation.
God's Way Foundation Inc. partnered with some great businesses in its local area including Retro Fitness Freeport and Chef Elvis Caribbean Restaurant for this charity event. It was a celebratory atmosphere with lots of fun, music, and refreshments as these companies pooled their resources together to host this back-to-school event to reduce the economic burden and stress on families.

Media Contact
Company Name: God's Way Foundation
Contact Person: Joshua Mason
Email: Send Email
Phone: (516) 859-5922
Country: United States
Website: godswayfoundation.org