Fast-rising talented hiphop act and record producer, G-Lou, announces the release of "The Scout Tape," as he makes a comeback after a 3-year break.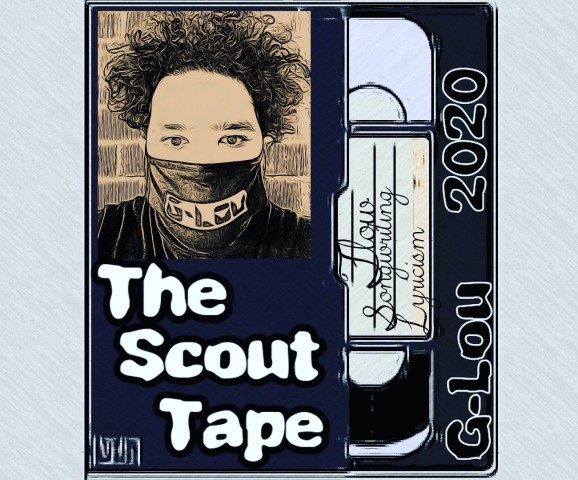 G-Lou is looking to deliver the best of entertainment and music listening experience to his fans and lovers of hiphop as the San Diego native announces the release of his new album titled The Scout Tape. The album, which will officially drop on all major streaming platforms on Friday, December 16, 2022, is the first project from G-Lou in 3 years.
"To All My family, friends and fans, Finally!!!! THE WAIT IS OVER!!! It has been over 3 years since I've released new official music under my name G-Lou. After many false starts, empty promises, broken hearts, trauma and a multitude of life challenges ….After coming so close, yet remaining so far, time and time again….After shaking all the right hands and constantly networking behind the scenes, getting to showcase my talent by contributing to the music business and HipHop culture in ways that only a select few will ever know….." – G-Lou.
Music is popularly described as a form of art that enables creatives to express themselves about diverse issues. Hiphop is one the oldest genres that have stood the test of time, evolving to deliver an amazing experience to millions of people across the globe. However, some exceptional acts have practically taken the hiphop game to a whole new level, as substantiated by the works of the likes of G-Lou as he puts out another amazing body of works.
The new album delivers 4 "out of this world" tracks produced by the legendary Smooth On Da Beat with Dave Sherman doing the mixing while Deeskee brought his mastering prowess to deliver an absolute banger.
To learn more about The Scout Tape and other works from G-Lou, visit his pages across social media and digital streaming platforms, including Tidal, Spotify, YouTube, and Instagram.
Media Contact
Company Name: Under Siege Music Group
Contact Person: Cal Jedison
Email: Send Email
City: San Diego
State: California
Country: United States
Website: Instagram.com/G_Lou90